Las Vegas Rideshare Attorneys
Contact our attorneys if you have been in a car accident as a rider or driver in an Uber or Lyft rideshare.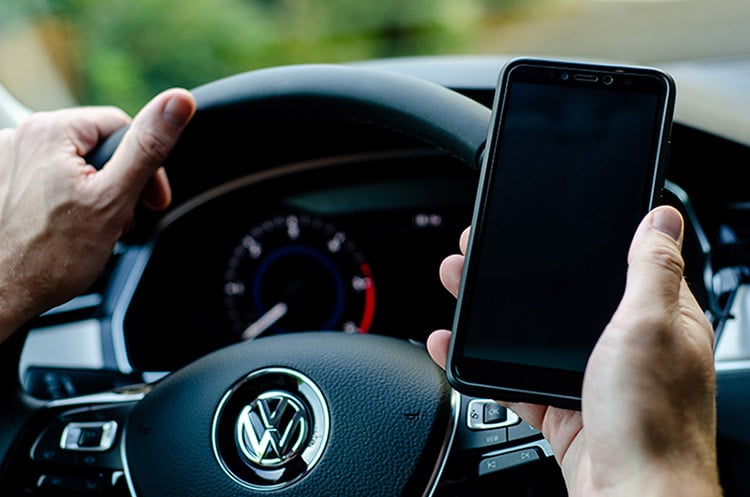 Uber and Lyft are both popular, easy, and quick modes of transportation, even more so in the busy streets of Las Vegas. However, like every transport, accidents do happen and the addition of a third party like Uber and Lyft can throw in troubles. A rideshare company is an on-demand car service that allows customers to get from one point to another. Rideshare companies are very popular on the Las Vegas Strip, especially because many hotels do not offer free parking. Visitors and tourists find it very easy to take an Uber or Lyft compared to driving from one hotel to the next.
The Las Vegas Strip has many different types of rideshare companies including: Uber, Lyft, taxis, limos, Diddy, and ola.  Because there are so many different types of rideshare services, riders are more likely to get involved in a car accident. The Las Vegas Strip is very dangerous, especially over the weekends when it is busy and flooded with tourists.
If you or a loved one have been involved in an Uber and / or Lyft rideshare accident, contact our attorneys immediately to determine how you could receive compensation for your injuries, and hold the at fault party liable for your injuries. Our experienced Las Vegas rideshare attorneys have decades of practice representing victims who have been injured in rideshare accidents. Rideshare accidents could leave the victims involved with very severe injuries that could impact their lives forever. Because of this, victims should be able to see compensation for medical bills, lost wages, and any pain and suffering.
Can you sue if your Uber crashes?
If you have found yourself to be a passenger in an Uber or Lyft, and the driver gets into an accident, you may be able to bring a lawsuit against the driver, Uber, and any other third parties at fault for injuries you have suffered. Nevada laws allow a victim to seek compensation for their injuries suffered in a Nevada car accident.
Causes Of Uber And Lyft Accidents
Uber and Lyft accidents can be caused through variety of instances, this includes:
Distracted driving
Texting and driving
Speeding
Impaired driving
Drowsy driving
Drunk driving
Violating traffic laws
Tailgating
Improperly merging
Improperly changing lanes
Failing to yield the right-of-way to pedestrians
You'll need to know the details and how an Uber or Lyft accident attorney in Las Vegas can help you. Let's dive deeper.
What to Do After the Accident
An accident is an emotional and dangerous time. You should have a plan and idea of what to do. Below is an overview of what you need to focus on.
1. Contact Emergency Services
If there are any injuries, contact emergency services as soon as possible. Even if everyone seems fine, consider it anyway. Even minor injuries can hide serious issues.
2. Get Contact Information for Drivers and Witnesses
Make sure to collect any and all contact information you can. Make sure you get all the drivers, passengers, and witnesses. Even the least involved person can have vital information.
3. Take Photos for Validation
Take as much photo or video evidence as you can of the accident. Make sure to include pictures of the damage, the area where it took place, and additional details like the weather or traffic.
Do You Need a Rideshare Lawyer?
Even in the most minor of accidents, make sure you have a proper lawyer. An experienced Uber and Lyft accident attorney in Las Vegas can spot issues before they become big problems. Their knowledge of local regulations can stop a lot of your headaches before they begin. Any injury can entitle you to compensation. Our lawyers can help to guide you through the process.
Are Lyft or Uber Drivers Independent Contractors or Employees?
To determine whether the Lyft or Uber driver is responsible for your medical bills from the accident, you need to determine if they are a contractor or an employee.
For a long while, Lyft and Uber both had their drivers as contractors. A California law made a push to change that, but Las Vegas does not have similar laws. That means Lyft and Uber drivers will often be contractors. With a good lawyer, though, you can still push to keep them accountable.
What is Lyft and Uber's Insurance Coverage?
Both Lyft and Uber have liability insurance up to $1 million but the coverage changes from driver to driver. The rate of coverage shifts into 4 periods depending on which point the driver is active.
Period 0 is for when the driver is not online.
Period 1 starts as the driver is on the app and waiting for a ride request.
Period 2 starts when the driver matches with a user and is en route.
Period 3 starts when the passenger is in the vehicle and remains until the driver drops them off.
 Las Vegas Uber And Lyft Frequently Asked Questions
Does the rideshare program investigate an accident?
Lyft or Uber first hold their own investigations when you file a claim against them for injuries suffered as a result of the accident. Their investigation can take a couple months.
Can I sue Lyft as a driver?
If you are the driver of the rideshare, and you have been injured in an accident that was not caused by you, you may be able to file a lawsuit against the at fault party, along with the company that you work for. For example, if the Lyft driver believes that they are not getting mandatory wage and labor breaks, they will be able to file a lawsuit against their employer. For any employment law claims you may have against your employer, contact our experienced Las Vegas employment lawyers today.
How long does a rideshare settlement take?
Depending on the circumstances of the right your accident, a rideshare settlement could take around two weeks after settlement negotiations. However, the entire process could take up to a couple years, especially longer if the injuries were complex or there were multiple parties involved. Our attorneys work as quickly as possible to make sure that you get the compensation you deserve immediately.
Does Uber compensate for accidents In Las Vegas?
Uber has compensated Nevada residents who have been involved in car accidents as a result of the Uber driver or another third-party. However, this depends on the circumstances of the accident. The facts of the case could determine whether or not you could receive compensation for your injuries.
How can I afford a rideshare attorney in Las Vegas?
Our top-rated Uber and Lyft attorneys in Las Vegas work on a contingency fee basis. This means that there is no fee unless we win a settlement or judgment in your favor. We understand that after going through an accident, you may not be in the right financial position to be able to afford an attorney and pay for them up front. A contingency fee agreement allows our attorneys to pursue your legal claims for you without you having to pay a dollar out of your pocket. Our attorneys will take on the risks of litigating your claims.
What if I was driving for Uber and Lyft and I was hit?
As a driver, you want to make sure that you were not liable at all in the accident. Unfortunately, there may be certain circumstances where you will be involved in an Uber or Lyft accident as a driver. You can recover compensation from the at-fault party's insurance Company. If you were working on the job when the accident occurred, you will also be able to obtain compensation from Uber or Lyft. It is very important that you get into contact with an experienced Uber and Lyft attorney to assist you in making sure that you were not liable in your accident, and get the compensation you deserve especially for your vehicle property damage.
What if I was an Uber or Lyft passenger that was involved in an accident?
As a passenger of Uber or Lyft, our Uber accident attorneys will deal with the insurance claims process to make sure you get maximum compensation for the injuries suffered. You may have a variety of compensation you would want to pursue, including medical bills and lost wages. The legal claim depends on who caused the accident. Our attorneys will gather as much evidence as possible and investigate your claim to determine who the at-fault party may be.
What if I was a pedestrian who had been hit by an Uber or Lyft driver?
Oftentimes, Uber or Lyft may not be liable if you have been hit by an Uber or Lyft car. This depends on the circumstances of the crash. For example, if the Uber driver was not working during the accident, you may not be able to hold the Uber driver liable. If the Uber driver was on the clock when you were hit as a pedestrian, you may be able to recover compensation according to Uber or Lyft policy. To determine the status of the driver during the time of the accident, consult our experienced Las Vegas personal injury attorneys to investigate your claim.
Finding an Experienced Uber and Lyft Accident Attorney in Las Vegas
We here at Heidari Law Group can help you better understand this situation, what you should do, and how to get out safe and sound. With an experienced Uber and Lyft accident attorney in Las Vegas, you will get the protection you need.
Contact us today for a free consultation.
Contact our high rated Las Vegas Lyft and Uber accident attorneys today to determine how you can see compensation for your injuries. Our contingency-fee lawyers will front all the costs necessary, so you do not have to worry about paying for any of our costs upfront. Our attorneys will work to make sure that you get fair compensation for your injuries.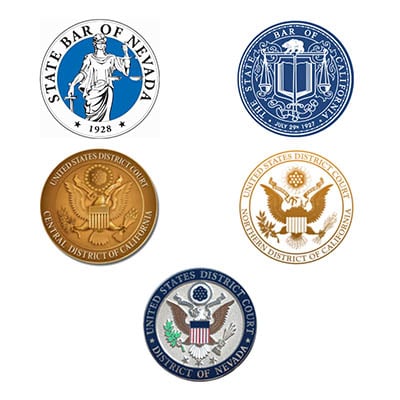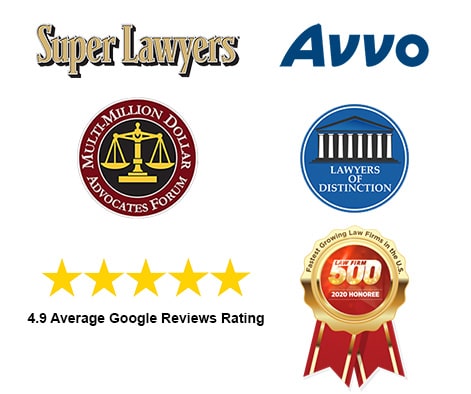 Heidari Law Group Las Vegas Practice Areas