Las Vegas Pedestrian Accident Lawyer
Were you or a loved one hit by a car in Las Vegas? Contact an experienced personal injury lawyer in Las Vegas at Heidari Law Group today for a free consultation.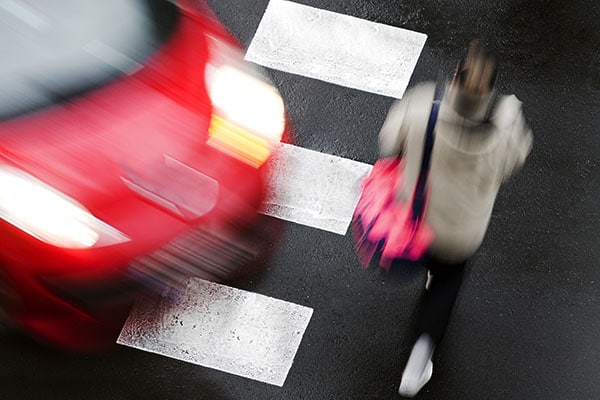 Las Vegas Pedestrian Accident Frequently Asked Questions
How many accidents happen a day?
According to the Nevada Department of Transportation, there are about 22,000 accidents in Las Vegas each year. This means that there may be about 60 accidents in Las Vegas a day. These accidents include a wide variety of accidents, including bike accidents, motorcycle accidents, truck accidents, car accidents, pedestrian accidents.
Where do pedestrians get hit the most?
According to the Nevada Department of Transportation, the most common place that pedestrians get injured in Vegas is on the Las Vegas Strip. The main reason that accounts for this is because the strip is constantly crowded with tourists, including the different modes of transportation. There are pedestrian-friendly sidewalks for tourists along the strip. However, since the strip is around 4.2 miles long, many tourists are forced to either drive or utilize a rideshare car in order to get from one side to the other.
What is the most frequent cause of pedestrian accidents?
According to the Nevada Department of Transportation, the main causes of pedestrian accidents in Las Vegas are:
Drivers that are distracted, such as while texting

Pedestrians not obeying traffic signals or utilizing crosswalks  

Speeding or other vehicle offenses 

Drunk drivers

Drivers that fail to yield at crosswalks or intersections 

Reckless driving
Is it safer to walk against traffic or with traffic in Las Vegas?
According to several research studies, it is safer for pedestrians to walk against traffic than walk with traffic. When pedestrians walk with traffic, they have their backs taste towards oncoming cars. They could get hit from the back.
What should I do if I'm involved in a pedestrian accident in Las Vegas?
Take Care of Yourself First:

 

If you suffer through an accident, seek medical help immediately. Pedestrian accidents can result in very severe injuries, especially if someone has been hit by a moving vehicle. Examples of injuries that are common include traumatic brain injuries and broken bones. It is also important to contact police officers right away so that they can take record of the accident.

Document Your Case:

Take photos of the accident scene, and talk with witnesses who can back up your claims. Maintain records of any medical services that you require, as well as any medical bills that you receive. Most importantly, obtain a police report to

document the accident

.

Our Las Vegas pedestrian accident attorneys will work to gather as much evidence as possible to support your case.
Involve Your Insurance Company: Contact your insurance provider, and tell them about the incident. Many insurance companies cover auto-pedestrian accidents. From there, your insurance company will determine who was at fault.
Contact a Lawyer: Contact a pedestrian accident lawyer in Las Vegas to convey your story. They can tell you what type of compensation you can receive based on your injuries. They will also fight against insurance companies that try to minimize your compensation.
When are pedestrians at the highest risk for accidents in Las Vegas?
There are specific times that the Nevada Department of Transportation advises pedestrians refrain from walking since it could be very dangerous, and could cause injuries. Pedestrian should beware of:
Intersections, especially extremely crowded intersections at the Las Vegas Strip.
When there is no crosswalk for the pedestrians to pass.

Once it gets dark outside. It could be very difficult for a car to see oncoming pedestrians in low light situations.

If the pedestrian is under the influence of drugs or alcohol.
Who is likely to be involved in a pedestrian accident?
According to the Nevada Strategic Highway Safety Plan, there are around 80 pedestrian deaths in Nevada per year. This does not include severe injuries that have been caused in accidents. Pedestrian accidents in Nevada increase around 10% every year. The groups most likely to be involved in a pedestrian accident include:
Male pedestrians
Male at fault drivers
Pedestrians between the ages of 21 to 45 years of age
Pedestrians who cross the street during the weekdays
Accidents that occur afternoon
What type of compensation could I receive for my pedestrian accident injuries?
Depending on the circumstances of your injury, there are a variety of damages you could receive from the negligent party. Examples of compensation you could receive by being struck by a vehicle include:
Medical bills

Prescription medication

Physical rehabilitation

Past and/or future lost wages

Damage to your earning potential 

Psychological counseling

Emotional distress

Permanent disabilities

Temporary disability
How can a Las Vegas pedestrian accident injury lawyer help you?
Our top-rated Las Vegas pedestrian accident injury attorneys have decades of experience, and have the ability to handle your pedestrian accident claim, even if there are multiple parties involved.
We stand out from other personal injury Las Vegas attorneys, and offer:
Decades of experience

 that includes settling and litigation.

In-depth knowledge

of Nevada pedestrian laws
Strong negotiation skills to negotiate a settlement with the at-fault party and the insurance company
Contingency-based fees.

We know how difficult it is to be involved in a pedestrian accident. The inflicted injuries could result in very expensive medical treatment bills. That is why our Las Vegas personal injury attorneys offer a contingency fee agreement. You do not pay any money out of pocket unless we win a settlement or judgment in your favor. We take on the risk of handling your claim, and work to give you a piece of mind knowing that we have dedicated ourselves to resolving your case.

Free no risk consultation. This consultation will allow us to answer any questions that you may have regarding your claim. We want to make sure that our clients are constantly informed regarding the status of their case.

What are common types of injuries sustained from pedestrian accidents?
Head injuries, such as concussions or brain bleeds
Broken bones, sprains, dislocations
Internal bleeding and organ injuries
Back or spinal cord injuries
Temporary or permanent disability
Facial and dental injuries
Paralysis
Wrongful death claims
Who is liable for my pedestrian accident?
There are a variety of defendants that could be held liable in a pedestrian accident in Las Vegas. These possible defendants include:
Hotels and casinos who have failed to take safety measures to protect their pedestrians
Car drivers
Car manufacturers
Bicyclists
Truck drivers
Train drivers
Las Vegas Pedestrian Accident Attorney Near Me
Although we are available 24/7 via phone and email, we also have an office conveniently located in Las Vegas, Clark County. We offer flexibility for our clients depending on how they want to meet and how they want to be accommodated. Contact us today.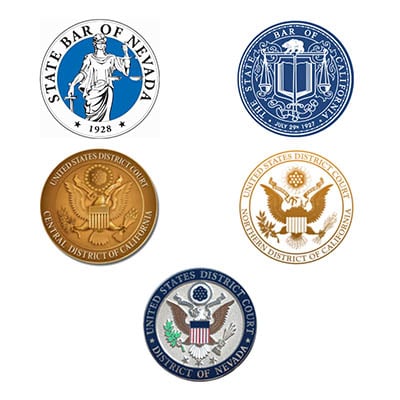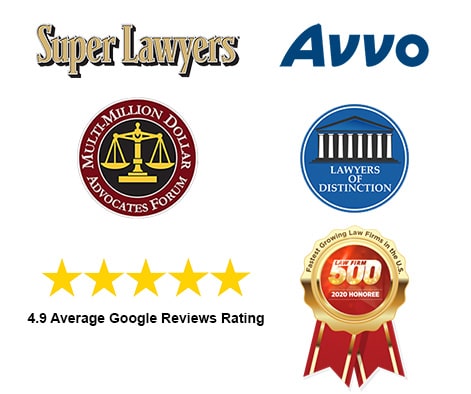 Heidari Law Group Las Vegas Practice Areas