Las Vegas Pedestrian Accident Lawyer
Were you or a loved one hit by a car in Las Vegas? Contact an experienced personal injury lawyer in Las Vegas at Heidari Law Group today for a free consultation.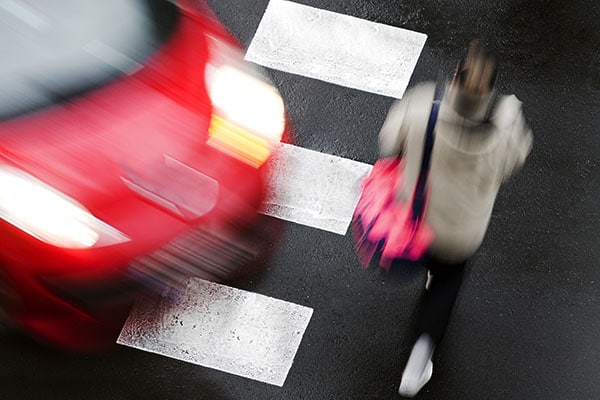 Las Vegas is one of the most dangerous cities for pedestrians. Nevada is also the fifth most dangerous state for pedestrians in the nation.
If you dealt with an auto-pedestrian accident, a pedestrian accident attorney in Las Vegas can help you. Pedestrians involved in an auto accident may be eligible for compensation. If so, a pedestrian accident lawyer can bolster your chances of financial rewards. 
Pedestrian-related auto accidents occur for a variety of reasons, and this article will list the reasons. 
Common Reasons for Pedestrian Accidents
The following factors can lead to injury or death for pedestrians: 
Failure to yield or stop
Jaywalking
Dark clothing an
A lack of reflective gear
Texting while driving
Talking on the phone
Eating while driving
Distracted driving
Poorly marked road indicators and crosswalks
Speeding
Failure to obey traffic laws
U-turns and left-hand turns
Driving a vehicle in reverse
Many of these pedestrian accident factors amount to negligence. Drivers have a duty to care, meaning they have an obligation to care for the wellbeing of drivers and pedestrians. If the driver was negligent and hit a pedestrian, the driver violated the duty to care mandate.  
If pedestrians survive the ordeal, they may contend with expensive medical bills. That's why a pedestrian accident attorney is crucial.
They can help you obtain a just sum to cover your medical bills. Many survivors can also receive monetary rewards for pain and suffering.
What Should I Do if a Pedestrian Accident Happens?
Take Care of Yourself First: If you suffer through a pedestrian accident, seek medical help immediately. In extreme cases, call 911 without hesitation. An ambulance will take you to the hospital if you're immobile, and a doctor will examine your injuries. 
Document Your Case: A doctor can help you document the injuries. Moreover, you should also take photos of the accident scene. Also, talk to witnesses at the scene who can back up your claims. 
Only Talk Your Attorney: Avoid discussing the details of the scene, as the opposing side can use anything you say against you. You should only talk to a pedestrian accident lawyer or an insurance company. Most importantly, obtain a police report to document the accident officially.
Involve Your Insurance Company: Contact your insurance provider, and tell them about the incident. Many insurance companies cover auto-pedestrian accidents. From there, your insurance company will determine who was at fault. 
Contact a Lawyer: Contact a pedestrian accident lawyer in Las Vegas to convey your story. They can tell you what type of compensation you can receive based on your injuries. They will also fight against insurance companies that try to minimize your compensations. 
The Importance of Finding a Pedestrian Accident Attorney in Las Vegas
Finding a pedestrian accident attorney in Las Vegas is crucial because they know how to navigate the local court systems. All too often, plaintiffs entitled to just rewards receive less than expected due to meager insurance payouts or small settlements. 
However, an attorney can tell you if settlement offers and insurance payments are satisfactory. They will also wrangle with insurance companies so you can focus on getting better.
Heidari Law Group understands your struggle and will defend your legal rights. Contact us today for a free consultation.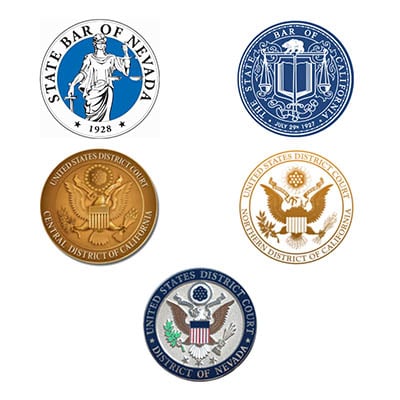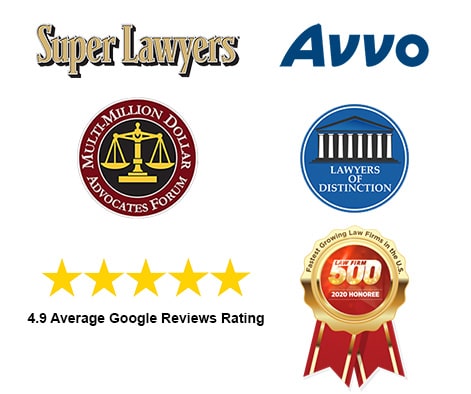 Heidari Law Group Las Vegas Practice Areas