Bus Accident Attorneys in Las Vegas
Were you or a loved one injured in a bus accident in Las Vegas? An experienced Las Vegas bus accident attorney can help walk you through the process of getting compensation.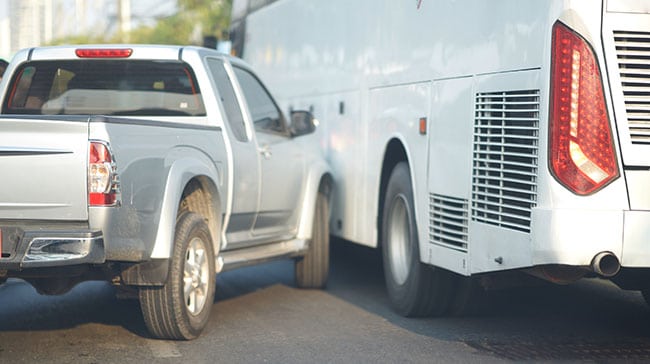 Las Vegas is a heavily populated tourist city, and is crowded with several different types of buses, including tour buses and school buses for residents that live there. Unfortunately, bus accidents are common in congested cities like Las Vegas.
Bus accidents remain a very serious problem for the city of Las Vegas. Bus accidents usually result in very severe and catastrophic injuries because of their size and their weight. According to the Nevada Department of Transportation, there are around 500 bus accidents that occur in Nevada every year. These bus accidents can result in very severe injuries and fatalities. Bus accidents could also be very complex if there are multiple parties and many severe injuries involved. Contact our experienced bus accident attorneys today to determine if you have a claim against the at-fault party for any compensation for your injuries.
Buses are a common sight on Las Vegas roads. Countless commuters rely on tour buses, school buses, city buses, and other similar vehicles to safely carry them to different destinations. While most trips are without incident, bus accidents occur, resulting in emotional and physical injuries on commuters. If you suffered from a bus accident, a knowledgeable bus accident attorney in Las Vegas could help you get the compensation you deserve.
 What are the different types of vehicles involved in bus accidents in Las Vegas?
Tour buses
Limousines
Shuttles
Vans
School buses
City buses
Company bus
Regardless of the mode of transportation, if the driver of the bus was negligent and caused the accident, you may have a claim for your injuries.
When should I file my bus accident claim in Las Vegas?
If you have been involved in a Metro or bus accident in Las Vegas, you need to act quickly. The longer you wait, the more likely you will lose your right to file a lawsuit against the at-fault party. To preserve your ability to file a lawsuit, you must file your lawsuit within a specific time frame. If you file your lawsuit after this time frame, you will decrease your chances of recovering any compensation at all. Under the Nevada statute of limitations, you have two years from the date of the injury to file a claim against the at fault party. However, there are several different types of extensions, such as a time limit extension granted to minors who have been injured while under the age of 18 years old.
There is also a shorter statute of limitations time period depending on the defendant. For example, if the city bus was negligent and caused your injuries, you have a claim against the government. There is a different time limit against the government, and may be a couple months. To determine who the at fault party is, along with what statute of limitations your claim will fall under, contact our attorneys today.
Bus Accident Laws In Nevada
Under Nevada laws, parties that are at fault in a bus accident are liable for compensation to the injured victim.  If the victim was negligent themselves, Nevada has comparative negligence laws. This means that if the victim was negligent more than 50% compared to the other party, then the victim will not be able to recover any compensation. This is stated under the Nevada Revised Statute 41.141. To determine any possible defenses that the fall party may raise against you and your negligence, contact our attorney today.
 How do you prove a bus accident claim in Las Vegas?
Usually, bus accidents fall under negligence laws of Nevada. This is proven by showing that:
The defendants had a duty to the plaintiff
The defendant breach that duty when they failed to act in a reasonably safe manner
The defendant's breach of duty caused plaintiff to suffer injuries
Plaintiff now has damages
 Common Causes For Las Vegas Bus Accidents
 Bus accidents happen because of a variety of reasons. The most common causes for bus accidents in Las Vegas include:
Speeding
Negligent maintenance of the bus
Slip and falls on the bus
Negligent seating arrangements
Defective bus component
When the driver fails to follow speed signs
When the bus is overly packed
When the bus does not have a proper wheelchair section
Why Are Bus Accidents So Dangerous?
Although accidents involving cars are more common, bus accidents are often more damaging. Several factors contribute to the severity of bus accidents.
Size – Buses often weigh tons and their mass, combined with momentum can produce disastrous results explaining why injuries from bus accidents are often more severe.
Design – Most passenger vehicles are equipped with restraints that act as a safeguard in the event of a collision. However, buses are designed to transport people while standing or seated in seats without safety belts. The lack of restraint leaves bus passengers more vulnerable to severe injuries when an accident occurs.
Shape – Buses are designed to offer roomier space for passengers, making them top-heavy. The downside of this is that it makes them more likely to roll over if involved in an accident.
Who could be held responsible in my Las Vegas bus accident lawsuit?
Similar to other traffic accidents, bus accidents can result from a moment of recklessness or negligence. To get the compensation you deserve for your injuries according to the law, you need to know who to hold accountable for the accident. Depending on the particulars of your accident, different parties may be responsible. In Las Vegas bus accidents, there are four parties commonly held accountable. They are;
Bus drivers – They're often held accountable for causing an accident if they knowingly commit a traffic violation, driving under the influence of drugs, or driving while distracted. A bus accident lawyer in Las Vegas will help build a case against the driver.
Other motorists – If more than one vehicle was involved in the accident, the other motorists could be held wholly or partially responsible for your accident.
Bus companies – In Las Vegas, bus companies are obligated to ensure their buses are properly maintained. They are also obligated to comply with different government regulations, such as hiring qualified drivers to operate the buses. As such, a bus company can be held liable if the accident results because of their negligence.
The local government– In some situations, the city can be held liable for a bus accident if it occurred on a road that was either poorly maintained or designed. The local government is responsible for keeping roads safe, and if inadequate signage or a pothole led to the accident, the city might be found partially or fully at fault.
Common Las Vegas Bus Accident Injuries
During a bus accident, the combination of bus design, weight and lack of restraints mean that the passengers can sustain serious injuries, including;
Back sprains
Whiplash
Amputation
Bus accident attorneys in Las Vegas
If you've been involved in a bus accident caused by the negligence of another party, you're entitled to compensation. Hire an experienced metro bus attorney in Las Vegas from Heidari Law Group to represent you and ensure you get the compensation you deserve.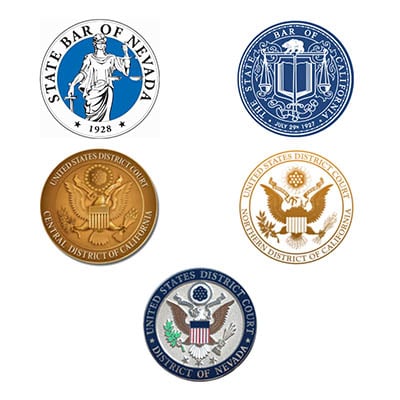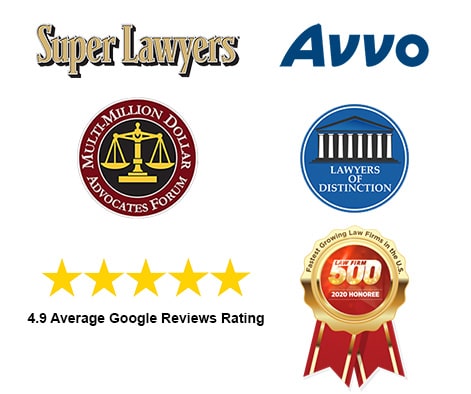 Heidari Law Group Las Vegas Practice Areas