Las Vegas Wrongful Death Lawyers
Contact our top rated wrongful-death attorneys today if you have lost your loved one because of another's negligence.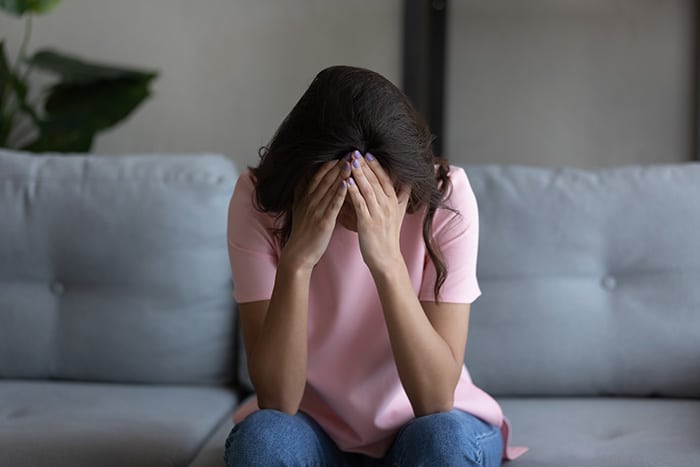 Our experienced Las Vegas wrongful death attorneys understand how difficult it could be to go through the loss of a loved one. It could be especially even more difficult if you lost a loved one due to a third party's negligence. Nevada laws allow you to recover compensation from the third party. To determine if you may be entitled to compensation, contact our Las Vegas attorneys for a free no risk consultation.
A wrongful death attorney in Las Vegas will help you build a case after losing a loved one through preventable death caused by another's wrongful or negligent actions. Although no legal action can undo the death, you can recover damages for the loss through a legal process. A wrongful death attorney in Las Vegas can deal with the court process as you concentrate on recovering from the devastation.
During our initial consultation, we will review the merits of your wrongful death claim and determine whether you may have a claim against the at-fault party. We will also answer any questions you may have, along with determining the potential compensation you could receive for your injuries. Wrongful death injuries can vary depending on the circumstances of the legal claim.
What is a Wrongful-Death Claim in Las Vegas?
Wrongful death claims are legal claims that protect the decedent's family. If a person has passed away because of the negligence of another, whether it was a car accident, a slip and fall accident, medical malpractice accident, motorcycle accident, etc.
Those who file a wrongful death claim must be related to the decedent. They must be able to show and prove all the elements of the legal claim they are asserting the wrongful-death on. For example, if the legal claim was a car accident (link: Las Vegas car accident) , they have to prove all the negligence elements in order to recover the wrongful-death claim. Wrongful death claims could get very complex, especially if there are multiple legal elements that a plaintiff has to meet. To determine the potential legal claims you may have against the at fault party, contact our experienced Las Vegas wrongful-death attorneys today.
How do I File a Wrongful Death Claim in Las Vegas?
Wrongful death claims are filed in Nevada courts by family members and / or a personal representative of the deceased party. They may be able to recover a variety of different types of compensation. The actions are brought against the at fault party, or the at fault party's personal representative.
Why Should You Hire our Attorneys?
Our experienced wrongful-death attorneys have decades of practice representing decedents and bringing forth wrongful death claims of their loved ones.
Our top-rated attorneys will constantly work to make sure that our clients are informed regarding the updates of their case. We always want to make sure that our clients understand the different steps that have been taken for their case, along with answering any questions or concerns that they may have. We want to make you feel comfortable throughout this process.
Our attorneys are available 24/7 via phone and email, and conveniently have an office located in Las Vegas.
Our attorneys work on a contingency fee basis, which means that you will not have to pay for any fees upfront until we win compensation for you. This means that you will not have to pay a single dollar to us. Once we recover a settlement or judgment in your favor, we will then take a percentage for our fees. This percentage is communicated to you before taking on your claim.
Filing a Wrongful Death Lawsuit
A wrongful death claim is similar to a personal injury claim except that, in the former, the accident victim didn't survive. The right party must file it in a court within a given period. In this case, you hold an at-fault party responsible for the loss of life.
A wrongful death lawyer in Las Vegas can represent a family in a court of law and demonstrate that the death was due to recklessness or negligence. A reliable attorney can help you get compensation for all the costs you incurred due to the passing of the loved one.   
Who Can File a Wrongful Death Lawsuit?
To file a wrongful death lawsuit in Las Vegas, you must be related to the deceased or be a dependent, including spouses and children. The parents are also eligible if their deceased children were unmarried and didn't have children. Siblings and other close family members can also qualify.
Acts of Neglect that Support Wrongful Death Claims
Regrettably, many accidents that warrant wrongful death claims happen in Las Vegas every day. Many lives are lost, and hundreds of families are left devastated by the loss of their loved ones. Some of the most common types of wrongful death cases include:
Aviation accidents
Faultily designed or manufactured products
Medical negligence
Pedestrian accidents
Nursing home negligence
Bicycle accidents 
Dangerous premises
What is Comparative Negligence?
Comparative negligence is a legal principle that allows for the allocation of fault among multiple parties in a lawsuit. In wrongful death cases, a court will determine the percentage of fault for each party, and use that percentage to determine the amount of damages that each party is liable for. If the deceased person is found to have played a role in their own death, for example if they were 20% at fault, their family would only be able to recover 80% of the total damages awarded. The damages awarded may include compensation for medical expenses, funeral expenses, loss of future income, and loss of companionship or emotional support.

Why You Should File a Wrongful Death Lawsuit
Although you may feel too bitter about filing a wrongful death lawsuit, it's advisable to do so before two years after the passing of your loved one. A reliable wrongful death attorney in Las Vegas can work closely with other parties, including personal investigators and medical professionals, to develop evidence and testimony.
What Type of Compensation Could I Receive for My Wrongful-Death Claim in Las Vegas?
Compensation can cover:
Financial Compensation
You need to show the court the cost you incurred as a result of the accident.  Examples include: funeral expenses, burial expenses, past lost wages, future lost wages, future financial support.
Non-Financial Compensation
In order to recover non-financial, also known as non-economic compensation, you need to show the emotional damages suffered by the relatives of the deceased. We understand that no dollar amount can be enough for the loss of a loved one. However, there are specific ways that the court will try to alleviate the financial strain that losing a loved one can have on a family. Examples of non-economic damages include: loss of society, loss of comfort, loss of consortium, grief, pain and suffering, loss of companionship.
Punitive Damages
The court can reward you for punitive damages to deter the wrongdoer from repeating the act that caused the accident. Punitive damages are awarded in only specific circumstances in Nevada courts. Punitive damages are intended to defer the wrongdoer from repeating the same malicious action again. To understand if your claim is liable for punitive damages, contact our wrongful-death attorneys today.
Get a Professional Wrongful Death Attorney in Las Vegas
At Heidari Law Group, we can listen to you to understand your legal needs. We can assist in gathering enough evidence to prove the case and deciding the appropriate compensation. We can use our extensive experience in dealing with wrongful death cases to defend your right to compensation and seek justice for your family. Contact us now.
You should not have to manage grieving and communicating with the at-fault party. Our top rated Las Vegas attorneys will negotiate with third parties and insurance companies while you focus on grieving and healing from your injuries. We have been serving Las Vegas, Reno, and other surrounding areas for decades. Contact our attorneys today.