Irvine Bus Accidents Attorney
Experienced legal representation is just a call away. Contact an experienced bus accident attorney at Heidari Law Group today.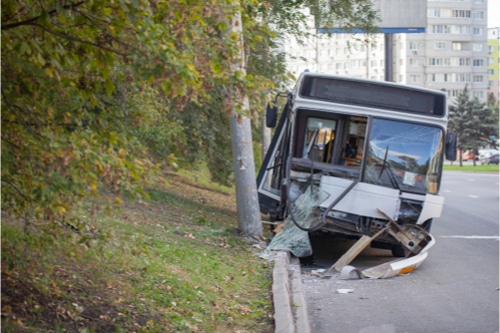 In 2018, there were 63,000 bus accidents but only 43 bus accident fatalities nationwide. Overall, buses are a safe way to travel, but that doesn't mean they are 100% safe all the time.
If you have been injured in a bus accident, you need to speak with a bus accident attorney. Because there are many parties involved and different people could be responsible for the accident, a bus accident lawyer is necessary to help navigate the complex process and ensure that you are adequately compensated for your injuries.
Bus Accidents and Speeding
Speeding is one of the common causes of bus crashes, particularly as bus drivers are trying to maintain their required stop schedule. If they are late, they could be penalized and face complaints by passengers. Speeding can lead to the death of passengers, drivers and passengers in other cars, and pedestrians alike.
A speeding bus driver is a danger to you whether you're a passenger on a bus, a pedestrian, or are a driver or passenger in a car driving the same route as the bus. If the bus accident is due to a driver's poor driving, a bus accident attorney can help you get what you deserve and also work to ensure that the driver does not injure any future passengers.
If you are on a speeding bus, there is likely little that you can do as the driver is the one responsible for maintaining a safe speed on the road. Whether you are on the bus or a pedestrian or driver of another vehicle in the path of the bus, you are at the mercy of a 20-ton vehicle.
Other Causes of Bus Accidents
Speeding is a common cause of bus accidents, but there are other factors that contribute to bus crashes as well, including:
Weather conditions, such as rain, snow, or ice
Defective bus equipment
Fire
Distracted driving
Overweight vehicle
Lack of preventive maintenance
Driver fatigue
Blind spots
Erratic and unsafe driving
Other drivers
Common Bus Accident Injuries 
Bus accident passengers may have minor injuries, mostly due to a lack of seat belts in the bus, but more severe injuries also could result. Some common bus accident injuries include:
Superficial injuries, such as cuts, scrapes, and bruises
Head, neck, and chest injuries
Shoulder injuries
Injuries to extremities, like arms and legs
Soft tissue damage
Whiplash
Knee injuries
Broken bones or fractures
Back and spinal cord injuries
Buses are very large and heavy, so more serious accidents may occur if the bus hits another car, a pedestrian, or a bicyclist.
Speak with an Irvine Bus Accident Attorney Today 
No matter what kind of bus accident you are in, whether it's a metro bus, school bus, shuttle bus, private bus, or a coach bus, don't shortchange yourself if you've been in an accident. The insurance company may try to offer you a small settlement, much less than what your injuries are worth, or offer you no settlement at all.
If it's a situation where the bus driver is at fault or if another driver is to blame for the accident, an Irvine bus accident attorney will help you get compensation or your past and future medical expenses related to the accident, lost wages, and potentially compensation for the disruption to your daily life.
Contact the experienced attorneys at Heidari Law Group today for a free case evaluation.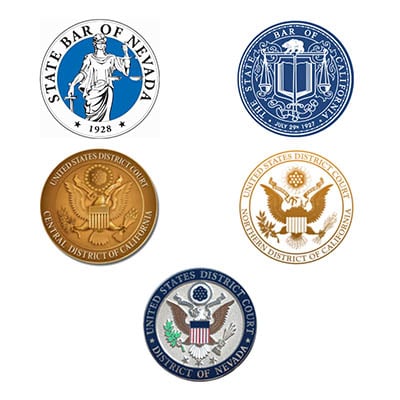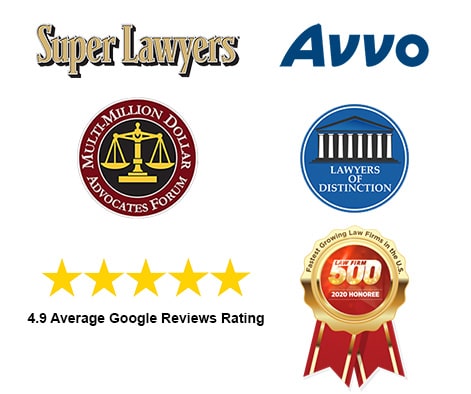 Heidari Law Group Irvine Practice Areas