Bike Crash Lawyers in California
Our experienced bike crash attorneys can help victims recover compensation for the damages they've suffered. Contact us today for a no-obligation, free case evaluation.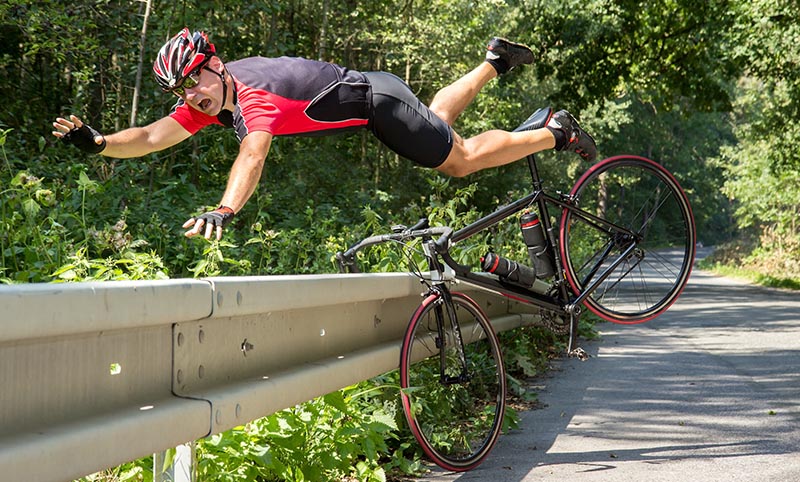 At Heidari Law, we understand the stress and trauma that could come from a bike crash. Bike crashes can result in severe injuries, often resulting in catastrophic results. Our top rated accident attorneys will be able to assist you in bringing claims against the other party for the bike crash you have suffered. Contact us for a free no risk consultation, where we will discuss the matters of your case and determine how much damages you could collect from your bike crash. One of the major reasons why bike crashes happen in the first place in California is because many streets are often congested with speeding cars and trucks.
What Causes a Bike Crash?
There are different situations that could end up causing a bike crash. Some common causes of bike accidents include:
When drivers speed
When drivers run red lights
When drivers enter bike lanes
When drivers are texting and driving
When drivers are careless
When drivers fail to see the incoming bike
When drivers do not give bicyclists enough space to pass
When drivers are under the influence of alcohol or drugs
Usually, as seen above, several human-caused factors lead to bike crashes. Other factors are not as common, but they also include:
Bicycle defects
Unmarked construction site
Loose gravel on the streets
No bike Lanes being drawn on the street
The above factors place the blame on the city, municipality, or the bike manufacturer for the bike crash. However, most common bike crashes are caused by the driver of the other vehicle. It is important to note who the defendant is. For example, if it is a public entity you are bringing a lawsuit against, it should be filed within a specific time frame or else the case will be dismissed.
Bike Crash Statute of Limitations in California
Different states have a different statute of limitations that state when a person can bring their claim. Bringing the claim in too late could cause the claim getting dismissed. It is important to note that the statute of limitations for a public entity is different from the statute of limitations for a driver of a vehicle. That is why it is important to hire an experienced bike crash attorney that is knowledgeable about California statute of limitations, and could file your claim in a timely manner. Failing to hire an experienced personal injury attorney could result in your entire case getting dismissed.
Bike Crash Statistics in California
Between the years of 2017 and 2019, around 1,500 bicyclists died in California.
9 cyclists experience deaths per million people in California.
Los Angeles County leads every other county in the state of California in bicycle fatalities.
Bicycle accidents are most common in California between the hours of 6 p.m. to 9 p.m.
79% of accidents occurred on urban streets.
63% of accidents happen on major roads.
Riders over the age of 20 have a higher chance of getting involved in a bike crash in California.
Riders between the age of 50 to 59 have a higher chance of getting involved in a bicycle accident fatality.
37% of bicycle crashes involve alcohol.
Can Bicyclists Ride on Vehicle Roads Legally?
California has a law that allows bicyclists to ride on the same lane vehicles drive on in circumstances where:
The bicyclist is trying to pass the driver
The bicyclist is trying to make a left turn
The bicyclist is trying to avoid a hazard
There is no bicycle lane on the road
California also has several laws in place that bicyclists must follow. This includes looking both ways when making a left turn.
How Can You Prevent a Bike Crash in California?
Our attorneys have decades of experience representing bike crash victims. Below are some steps you can take to prevent getting severely injured in a bike crash:
Always wear your helmet
Wear bright-colored gear
Make sure that you are familiar with the roads you are riding on
Signal before making a turn
Never drink and drive
Does Car Insurance Cover a Bicycle Crash?
Bicyclists who have been injured due to the vehicle driver's fault could file a claim against the vehicle owner's insurance company for accidents suffered as a result of the crash. The most common misconception is that claims must be filed with insurance companies only when there are vehicles involved. Before filing a claim, contact our experienced bike crash attorneys to discuss the different options we could take.
How Much is a Bike Crash Claim Worth?
Our experienced bike crash attorneys always receive questions from clients asking how much their claim is worth. There is no single number that we could give for all claims since the injuries are different. Below are some factors we used to determine the amount of damages we could recover for your claim:
Severity of your injuries
Medical treatment costs
Future medical treatment needed
Lost income
Future lost income
Emotional suffering
Do Bike Crashes Go to Trial?
Not every case goes to trial. This is because going to trial could be very costly , ranging from thousands of dollars. Usually, bike crashes are settled through negotiations with the attorney and the insurance company.
It is important to hire the right law firm to represent you after going through a bike crash. Not all firms have the same experience, especially when it comes to dealing with bike crashes. Bike crashes could be very complicated, and so it is important to hire the right attorney. Bike crashes could be very  traumatic to the victim. That is why it is important that the victim's rights are represented. Call us today to schedule a free consultation.
Why Are We the Best Bike Crash Attorneys for You?
Our bike crash attorneys have decades of experience representing bicycle accident victims. We are able to fight for your rights and seek compensation for your injuries, whether it is through a judgment or through a settlement.
Our experienced bicycle accident attorneys give our clients individualized legal representation. We have several resources in our firm to be able to pursue your claim and hold the necessary investigations to prove liability. We have access to leading accident reconstruction experts in Los Angeles and Las Vegas.
Contact a Los Angeles Bike Crash Attorney Today
If you or a loved one has been injured in a bicycle accident, whether caused by another bicycle or another vehicle, please contact our top-rated attorneys at Heidari law. Our personal injury attorneys will work to make sure that you receive maximum compensation for your injuries. A bicycle injury could be very severe, and can take months, even years to heal. It is essential to hire an attorney who has experience dealing with bicycle accidents.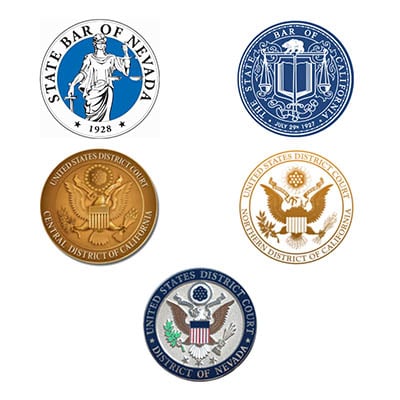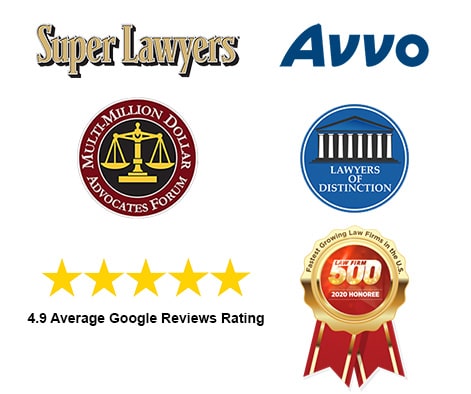 He is one of the most professional lawyers that I have ever seen. He is smart, detail orientated and fast action and these three qualifications that separate him in the market. He gave me a fair deal, and I am pleased to work with this law firm. My case took place in a very time full manner. His law firm has enough human resources to handle cases as soon as possible.