Los Angeles Slip and Fall Attorney
Our attorneys at Heidari law represent slip and fall victims. In order to achieve maximum compensation, give our attorneys a call today.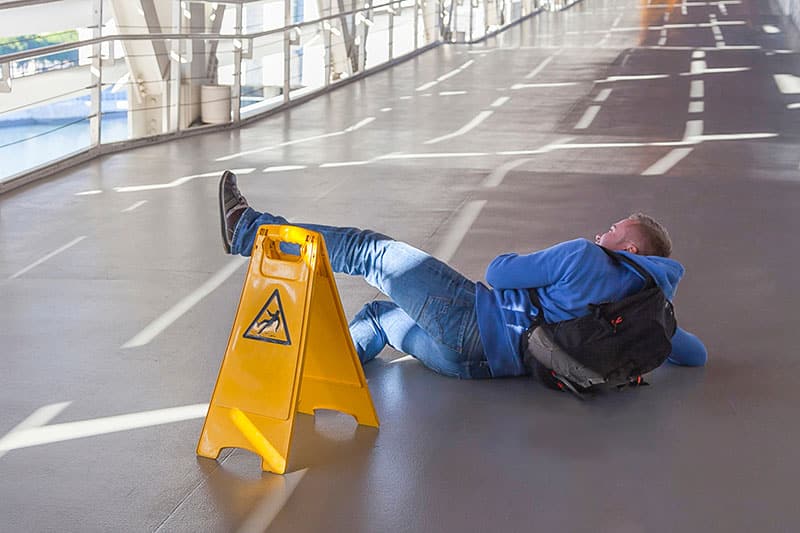 Top Slip and Fall Lawyers & Attorneys in Los Angeles
Slip and fall accidents are one of the most common accidents that occur in Los Angeles. Our top rated Los Angeles attorneys have been helping slip and fall accident victims for decades, and have recovered hundreds of millions of dollars in their favor. Slip and fall accidents can lead to the most severe types of injuries, including traumatic brain injuries and spinal cord injuries. Something so simple as a slip could cause life-changing permanent injuries. Sometimes, slip and fall accidents could even result in death. Whether you or a loved one have suffered in a slip and fall accident, we encourage you to contact our Los Angeles personal injury lawyers today for a free case evaluation.
Common Slip and Fall Injuries
Below are examples of the most common injuries associated with a slip and fall accident.
Head Injuries (Brain injury) – This is the most common type of injury from a slip and fall, causing Traumatic Brain Injury (TBI). A TBI may range from a small concussion to complement mental impairment.
Broken Arm, Leg, Ankle – Slipping or tripping can cause a really bad fall ending with a broken ankle, leg, or arm. Older people are more likely to break their leg or arm in a slip and fall.
Fractured Bones (Fractured Ankle) – Fractured ankles are common with slip and fall accidents. This is also common with older people when they have a slip and fall injury.
Soft Tissue Injury (Torn ligament or sprained ankle/wrist) – If you don't break a bone from a slip and fall, you might have a sprained ankle or torn ligament.
Skin Injuries – Breaking the skin due to a slip and fall can happen if a sharp object cuts you or the pavement causes a tear.
Back Injury and Spinal Cord Injury – Permanent back injuries can happen with a herniated disk injury, fractured vertebrae, or nerve damage. At least 25% of spinal cord injuries are caused by a slip and fall accident.
Shoulder Injury – A dislocated shoulder or broken shoulder may have resulted from a slip and fall causing permanent damage. This may require surgery in order to recover.
Slip and Fall Accident Causes
There are many different reasons why slip and falls happen. Below are some of the most common types of slip and fall accidents.
Wet surfaces, freshly mopped floors, liquid spills
Uneven walkways, cracked pavement
Carpet, floorboards, floor mats that are loose
Worn out carpet
Broken floor tiles, damaged wood flooring
Poorly designed walkways
Objects in the walkway, electrical cords, and wires
Weather causing wet or icy surfaces
Poor lighting in a dim area
Broken or damaged stairs and handrails
Lack of signage with warnings
Unsafe construction zones
Slip and Fall on Sidewalks
If you have slipped and fallen on a sidewalk in Los Angeles, then you may be able to hold the government agency responsible for improper maintenance of the sidewalks, along with the property owners that are responsible for the sidewalk. For more information on a sidewalk lawsuit in Los Angeles, contact our top-rated personal injury attorneys.
Slip and Fall: Frequently Asked Questions
What is a Slip and Fall Accident?
Contrary to common belief, there is a difference between slip and fall accidents and trip and fall accidents. Slip and fall accidents occur when there is a liquid spill on the floor or a slippery substance that causes the victim to slip on the ground. A trip and fall accident occurs when there is an object on the ground that causes the victim's foot to get caught up in it and trip. Slip and fall accidents fall under a personal injury claim. A personal injury claim is a legal claim used to refer to a lawsuit in which the victim is trying to get compensation.
What Should I Do After a Slip and Fall Accident in Los Angeles?
The first thing you should do is to be evaluated by a medical provider. They most likely conduct imaging on your back, head, and neck to determine what injury you have suffered.
If you have suffered injuries while on the job, you have the right to file a workers compensation claim against your employer. Keep in mind that you must file this claim within a certain number of days. For more information, contact our attorneys today.
If you slipped and fell while on the property of another, make sure that you let them know about the dangerous condition on their property. We recommend that you let them know through writing in order to have proof of placing the property owner on notice.
Take photos of the accident location. A slip and fall accident is very difficult to prove after time has passed by, especially since the other party may have changed the accident scene. For example, if you slipped on a wet floor in a grocery store, they most likely will have cleaned it up a couple minutes after the accident. Make sure that you get all the necessary photos after the accident.
What Should I Not Do After a Slip and Fall Accident in Los Angeles?
We recommend that all clients refrain from speaking to an insurance adjuster or the defendant after a slip and fall accident. Reasons for this could be because the other party may try to get as many statements out of you as they could tell to later skew the story and change or alter what you have said. It is better that you refrain from speaking to any parties until you have spoken to your attorney.
Where Do Slip and Fall Injuries Most Often Occur in Los Angeles?
There are a variety of different locations where slip and fall accidents could occur in Los Angeles. The most common areas where slip and fall accident occur include:
Houses and apartment complexes
Grocery stores
Department stores
Amusement parks
Who is Responsible for a Slip and Fall Accident in Los Angeles?
There are several different parties that can be held responsible in a slip and fall accident. Some examples of potential defendants include:
Property owners
Property managers
Business owners
Employees
Landlords
Tenants
Could I sue a property owner if I slip and fall on their Los Angeles property?
If you are living in California and have suffered a slip and fall injury, you should seek medical attention and contact a professional California slip and fall injury lawyer. You could be able to sue a property owner depending on the circumstances and who controlled the property where you fell.
Under California law, landowners or land possessors have a duty to their patrons and even employee, to keep everything safe. In this case, we are looking at the logistics (meaning the structure of the building/office). Our attorneys would gather evidence to see the liability on defendant's part. For example, if defendant did not properly maintain the property, then the defendant could be held liable.
This duty to their patrons and employees is common sense, and if their building is not designed in a manner that is safe, then they need to do their due diligence in order to create a safe environment. What this entails is that the owner is required to implement a specific protocol and more specifically follow guidelines and procedures to check up and inspect the premises of the building and notate any type of risks that would end up as an injury to their customers/patrons/employees.  Failure to do so may result in liability in a slip-and-fall claim.
Examples of situations where the property would not be properly maintained by the landowner include:
Loose carpeting
Loose hardwood
Missing stairwell railing
Failure to clean the floors every couple of hours
No cleaning protocols in place
Hazards that have not been closed off to the public
How Do You Prove a Slip and Fall Accident in Los Angeles?
In order to prove a slip and fall accident, there are elements you have to meet. Examples of the different elements include:
The defendant created an unsafe environment, and had a duty to make sure that their property was safe.
The defendant knew of the unsafe environment, yet continued to have their property open to the public.
The defendant failed to repair or replace the unsafe condition on their property.
The defendant failed to warn property visitors about the unsafe condition.
What type of compensation can I recover for slip and fall cases?
Do not let insurance companies think that your damages are a minimum amount. That is why it is very important to hire an experienced slip and fall accident attorney to deal with the insurance companies. A slip and fall accident can include large sums of compensation to reimburse the plaintiff for their injuries. Although damage amounts may vary depending on the state, examples of some damages a plaintiff could recover in California include:
Medical bills
 Lost earnings
 Lost future income
 Punitive damages
 Pain and suffering
 Prescription medication
When can I sue after a slip and fall accident?
Each state has a different time requirement as to when a plaintiff can sue for a slip and fall accident. In California, plaintiff must bring the lawsuit within two years of the slip and fall accident. This is also known as the statute of limitations. Contact us for free no risk consultation today to determine whether your claim Falls within the statute of limitations period.
How Much is a Slip and Fall Settlement Worth in Los Angeles?
A slip and fall settlement may be worth thousands of dollars depending on the circumstances of the accident, and the injuries that the victim suffered. For example, if the victim suffered life-changing injuries, then they most likely will recover more in compensation.
It is also important to note that slip and fall accidents usually end up getting settled between the parties. Parties will try to negotiate a settlement prior to going to trial because trial could end up being very costly.
How long does a slip-and-fall lawsuit take?
The outcome depends on the different type of accident plaintiff experienced.  The more complex the lawsuit, the more likely that the lawsuit would be longer since both parties would try to gather evidence during the discovery process.
Do I need a lawyer for a slip and fall accident?
Legally, you do not need an attorney to represent you in a slip and fall accident. But insurance companies will try to downplay the amount. That is why it is important to hire an experienced trial attorney that could argue in trial and reject the settlement amount if it is fairly low. Our aggressive slip and fall attorneys will work to make sure your rights are well represented, and you are compensated for your injuries.
Why Hire Our Slip and Fall Accident Attorneys at Heidari Law?
We are located in the heart of Los Angeles, and are also available via phone and email to all our clients.
We have a commitment to making sure that we communicate to our clients clearly, and they understand each and every step we take in their case.
We fight aggressively against insurance companies, and negotiate an amount that gets you the maximum compensation available.
We fight tirelessly to represent all the damages that you have suffered.
Our top-rated attorneys will investigate all the circumstances involving your slip and fall accident.
We do not collect any fees unless we win.
Experienced Los Angeles Attorneys for a California Slip and Fall Injury Case
Going through the legal process of slip and fall claim is not simple. The aftermath process can be quite daunting. There are many details that come along with it that you need to oversee if you do not want to be left in the dust. On top of being injured, you are most likely going to be left at home without work, which is a double hit- especially if you do not have the financial resources.
Here are some ways that our experienced team here would get your back from the beginning:
Our firm will provide you with a full breakdown, in detail of what you are to expect during the process.
We ask the right questions. We investigate the right variables. We follow up appropriately. We do not leave you hanging.
Our firm fights hard for you. We have years of experience to get the right outcome.
An experienced team of personal injury attorneys can help you build a winning case. If you or a loved one living in California has suffered a slip and fall injury, please contact us here at the Heidari Law Group.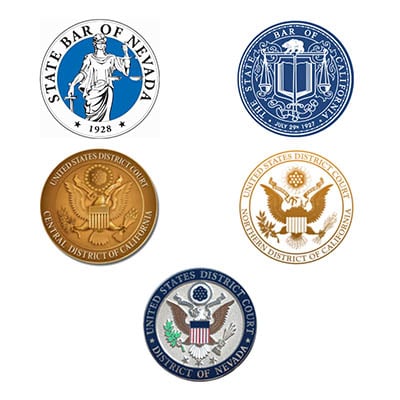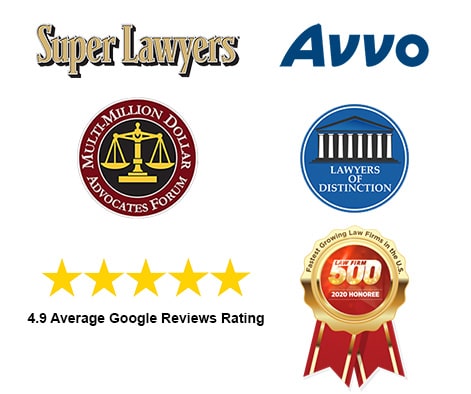 Heidari Law Group Los Angeles Practice Areas