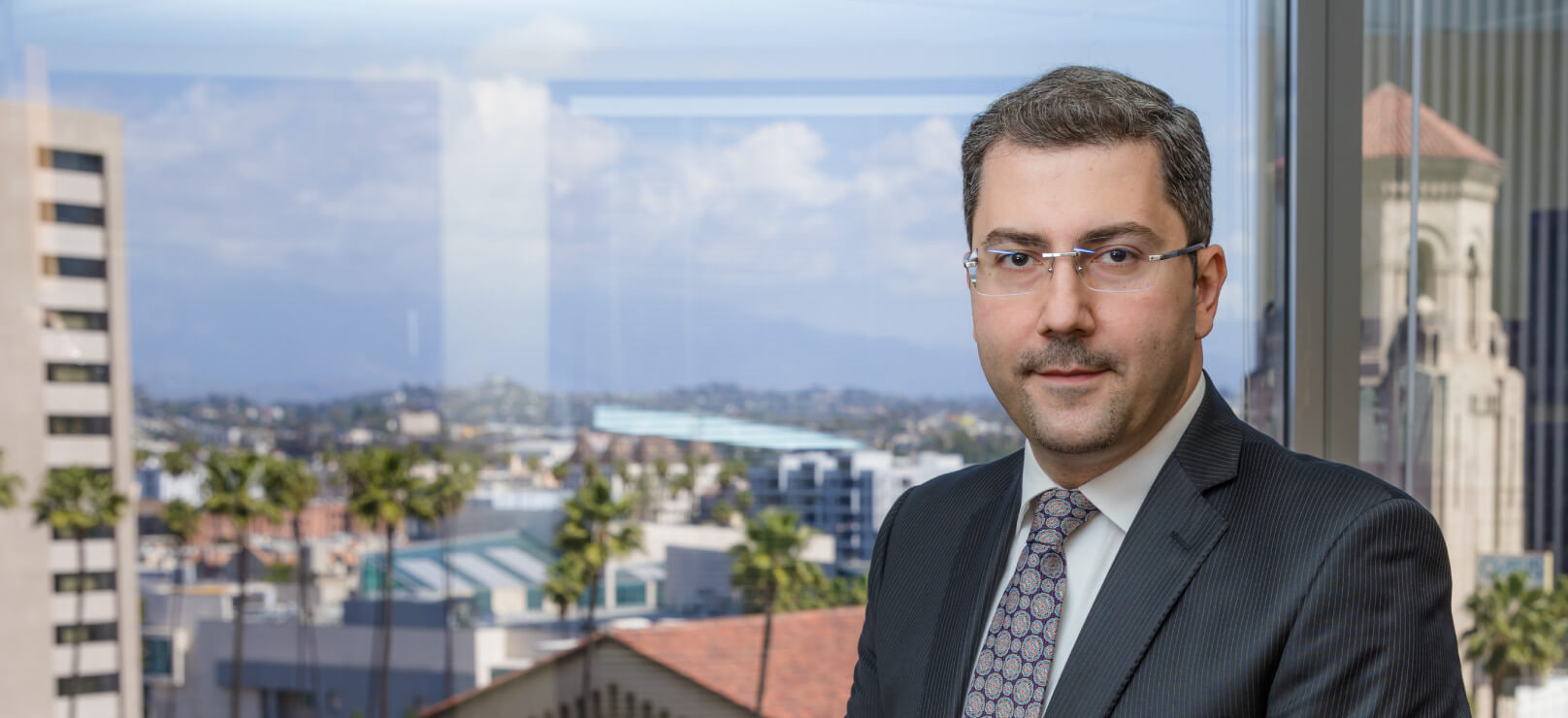 Product Liability
Attorneys in Los Angeles
If you have been injured by a defective or dangerous product in Los Angeles, contact our product liability attorneys for a free no risk consultation. You may have a case to pursue legal action against a product manufacturer.
$500,000
Premises Liability
$1.4 Million
Brain Injury
$3.3 Million
Motorcycle Accident
$2.0 Million
Car accident
$1.0 Million
Ride Share Accident
$1.1 Million
Motor Vehicle Accident
$500,000
Trip and Fall Accident
$1.0 Million
Medical Malpractice
$250,000
Airline Accident
$500,000
Premises Liability
$1.4 Million
Brain Injury
$3.3 Million
Motorcycle Accident
$2.0 Million
Car accident
$1.0 Million
Ride Share Accident
$1.1 Million
Motor Vehicle Accident
$500,000
Trip and Fall Accident
$1.0 Million
Medical Malpractice
$250,000
Airline Accident
Case

Results
$3.3 Million
Motorcycle Accident
$2.0 Million
Car accident
$1.4 Million
Brain Injury
$1.1 Million
Motor Vehicle Accident
Top Rated Product Liability Attorneys in Los Angeles, California
Our experienced product defect attorneys in Los Angeles handle cases involving all product defects, ranging from cigarettes to car batteries. Our expert product liability attorneys fight to make sure you receive the compensation and justice that you deserve. If you or a loved one have been injured because of a defective and dangerous product, contact our experienced personal injury attorneys today for a free no risk consultation to discuss your defective product claim. We are available 24/7 via phone, email, or in person through our several offices.
There are hundreds of thousands of people in the United States that suffer from defective products yearly. These victims would have to undergo surgery and treatments to heal from these injuries caused by the defective product. We believe that these victims should be compensated for their injuries and the manufacturer should be held responsible for the victim's injuries.
What is a Product Liability Claim in Los Angeles?
Product liability is when a manufacturer of a defective product is held accountable. This occurs when a consumer has used the product, and the product has been discovered to have a defect. The manufacturer needs to uphold a certain standard of care. This standard of care is to ensure that they create reasonable products that do not cause injury to the average consumer. A manufacturer has a duty to keep consumers safe from any potential defects. When there is a defect in the product, our experienced product liability attorneys will assert that the manufacturer was negligent and breached their standard of care.
What should I prove in my product liability claim in Los Angeles?
To determine if you have a product liability claim, the court will have to examine:
Whether the product was used as intended or misused? If the product was misused, but the product manufacturer expected the product to be misused, the product manufacturer can still be held liable.
Whether the product is unreasonably dangerous or defective?
What were the victims' injuries after using the defective product?
These elements help the court determine what the victim could potentially receive for their injuries. This also helps the court determine who is liable for any product liability lawsuits.
When should I file my product liability claim in Los Angeles?
Each state has a different statute of limitations time frame for product liability cases that determine when a plaintiff could bring their lawsuit to court. If the plaintiff brings their lawsuit to court too late, then the court will most likely dismiss the claim. That's why it is important to seek the advice of a skilled product liability attorney that is located in your state and is well-versed and knowledgeable about the statute of limitations laws in your state.
In Los Angeles, the statute of limitations for filing a product liability lawsuit is two years from the date of the injury. Certain exceptions apply that could potentially push back the amount of time a plaintiff has to file their lawsuit. To determine if you qualify under any of the exceptions, contact our Los Angeles product liability attorneys today. It is very important that you seek legal assistance immediately. The longer you wait, the most likely you will lose your right to compensation.
What damages could I recover from a product liability lawsuit in Los Angeles?
There are two types of damages. Residents living in Los Angeles could receive two different types of damages: economic and non-economic damages. Economic damages or those that are easily calculated, whereas non-economic damages are those that cannot easily be calculated, and refers to the emotional trauma that is felt from the injury. By filing a product liability lawsuit, a plaintiff could potentially recover:
Pain and suffering
Medical bills
Lost wages
Household Services
Property damage
Depression
Anxiety
Past lost wages
Future lost wages
punitive damages (insert cases if the court finds that the defendant acted in bad faith)
What Are the Different Types of Product Liability Lawsuits in Los Angeles?
There are three different types of ways a product defect could occur. When filing a product defect lawsuit against a product manufacturer, supplier, or retailer, you must point to a specific type of defect. The three different types of defects include:
Manufacturing defects: Errors during the assembly of the product or its parts can result in a dangerous good. This is the most common cause of injuries from faulty products and can often be seen in merchandise such as auto parts, industrial machines, medical and safety equipment.

One of the most common recent manufacturing defects that we have seen are Tesla car battery fires. With the emergence of electric car vehicles, several car manufacturers are now being held liable due to the cars' battery defects.

Design Defects: Overlooked flaws during the design process are also the culprit of a large number of product-related injuries. These types of defects occur more often with children's toys.
Inadequate Labeling or Instructions Defects: A failure to include important instructions, including failing to warn against foreseeable abuse or misuse, may result in a manufacturer being held responsible for injuries caused by the product. This type of defect is most commonly seen with pharmaceutical products that do not have sufficient warning about the side effects a drug may cause.
It is also important that you show that the defect caused injuries, and the injuries now lead to damages that the plaintiff is now seeking.
California Laws on Product Liability
Although California law provides protections for consumers who are injured by faulty products, there are limitations in these protections.
Funds can only be recovered for the amount of the situation that the victim was not at fault. In cases where a victim is found to be 30% at fault, only 70% of the resulting costs can be recovered from the company being sued. This is outlined under California's comparative fault statute.
The basis for the product defect must fall within one of the three major categories mentioned above.
Who are the potential defendants in a defective product injury lawsuit in Los Angeles?
There are a variety of parties that could be held liable for a dangerous product. The different parties include:
Product designers
Product manufacturers
Manufacturers of the specific parts in the product
Products retailer
Product suppliers
Hospitals and clinics
Testing laboratories
Product distributors
The defendants could vary depending on the circumstances of your case. Unfortunately, a product defect can cause very severe injuries that could potentially prevent someone from returning back to normal life. This would require thousands of dollars In medical costs. To determine who is liable in your product liability lawsuit in Los Angeles, contact our attorneys today to get the compensation you deserve.
What Are the Most Common Defective Products?
In California, there are a handful of products that are most likely associated with defective products. Our attorneys have decades of experience bringing forth product liability claims against manufacturers. The most common products we have seen include:
Vehicles: this is one of the most common defective products in the state of California. A vehicle manufacturer is held to a standard of care to make sure that the vehicles they create do not cause any harm to consumers. Defects in the airbags, ignition, cables, latches, etc. are very common in vehicle manufacturing. Any one of these defects could cause potential severe injuries, even death.
Personal care products: personal care products are most likely linked to cancer such as ovarian cancer. Because of the presence of toxic chemicals, some personal care products such as deodorants and perfumes could be considered defective.
Children's toys: children's toys are almost always getting recalled due to defects. One of the most common defects is toxic chemicals found in children's toys that are likely to end up in children's mouths. If a product is also dangerously small, a child could end up choking on it. This includes toys that have small magnets.
Sporting equipment: sporting equipment, such as bicycles are likely to have a potential product defect. Defective bicycles could result in very severe injuries.
Medication: defective medications created by pharmaceutical companies are very common in Los Angeles. Defective medication could cause potential kidney failure, or increase the risk of suicidal behaviors. Many prescription medications that have severe side effects could be potentially considered defective.
Home appliances: One of the most common defects with home appliances is faulty wiring. When this occurs, home appliances are likely to result in fires that could burn the entire home down. Other home appliances could have toxic chemicals that could end up contaminating foods.
Power tools: power tools are very likely to cause personal injury, especially to those users who are not aware of how to properly use a power tool.
How Much is My Product Liability Case Worth?
In order to determine the amount of your product liability claim, contact our attorneys immediately for a free no risk consultation. During this consultation, our experienced product liability attorneys will listen to the facts of your case and determine the potential defendants, potential liability, and the overall damages that you could receive as a result of the injuries caused.
Food Poisoning Claims in Los Angeles
Food poisoning is also a type of product liability lawsuit against the manufacturers. Not only will the manufacturers be held liable, but retailers, and anyone else who handles the food could also be held liable. Food poisoning claims could be very complex since it requires that the plaintiff show exactly what the defect was, and which defendant was responsible for the defect. The plaintiff would have to show that the injury came from the food that made the plaintiff sick, rather than any other outside factor. For more information on how to file a food poisoning claim, contact our Los Angeles attorneys today.
Warning Labels in Los Angeles
Certain products require a warning label, especially devices that could be very dangerous, such as electrical devices, and small toys that could potentially be a choking hazard. When product manufacturers do not place a warning on the labels, they could pose a danger or risk to the community.
Marketing Defect in Los Angeles
A marketing defect occurs when there is a product advertised for a purpose in which it is not suitable for. When this occurs, you may have a claim against the product manufacturer, and the retailer for a marketing defect.
Product recall claims in Los Angeles
Almost every day, there is a product recall that poses a substantial safety risk. To determine if there is a recall on the product that caused you injuries, contact our attorneys today. Our attorneys will look into your product, and determine whether there is a recall, and how you could receive compensation for your injuries.
Product Sickness
One of the most common rising trends in product liability lawsuits is when a product causes a sickness rather than an actual physical injury. For example, paint that contains high quality of lead could result in lead poisoning, such as anemia, and kidney and brain damage. A product manufacturer could be held liable for any sickness also caused by their product.
What should I do if I have been injured by a defective product in Los Angeles?
There are specific steps we advise our clients to take after they have been injured by a product in Los Angeles. The different steps we advise include:
Seek medical care immediately. The first and number one priority should be to make sure that the injuries from the product are not life-threatening injuries. It is also important that you seek medical help when filing a claim for damages. For example, a doctor's report on the security of the damages will help determine how much you could potentially receive for your medical bills.
Collect as much evidence as possible: document as much evidence as you can the defective product. For example, we also advise that you document any witnesses who possibly saw the injury when it occurred.
It is important that you store the defective product in a safe place. You should refrain from using the product completely. If you continue using the product, the defendant may have a claim against you, and you could risk getting your entire case dismissed.
Contact an experienced Los Angeles personal injury attorney to see if you have a valid claim for a product liability lawsuit. It is essential that you hire a top rated product liability law firm that is conveniently located in Los Angeles County to pursue your claims for you.
Get in Touch with an Experienced Product Liability Attorney Today
If you or a loved one has been injured because of a defective product, you don't have to face the challenges alone. Contact us today to get in touch with a Los Angeles product liability attorney with decades of experience. Contact Heidari Law Group at (833) 225-5454 to get help with your case today.
Our Los Angeles attorneys offer free no risk consultations. To get started with a free no risk consultation, call us today. During this consultation we will determine whether you have a valid legal claim for damages in your product liability lawsuit, who the potential liable parties are, and what potential compensation you could receive for your injuries.
It is important that you hire experienced product liability attorneys to pursue your legal claims and make sure you received maximum compensation for your injuries.
We represent people who have been injured by product defects in various cities in Los Angeles County, including, but not limited to: Los Angeles, Santa Monica, Beverly Hills, Long Beach, La Mirada, Pasadena, Malibu, Burbank, Compton, Glendale, Whittier, Torrance, Calabasas, West Hollywood, Culver City, Pomona, Lancaster, Norwalk, Santa Clarita, Downey, Palmdale, Hidden Hills, Arcadia, East Los Angeles, Rowland Heights, Montebello, El Monte, La Puente, Hawthorne, Redondo Beach, San Gabriel, San Dimas, Rancho Palos Verdes, Glendora, Alhambra, Carson, Manhattan Beach, gardenia, Cerritos, Marina Del Rey, West Covina, Covina, Monterey Park, South Gate, El Segundo, Lakewood, Rosemead, Commerce, Bellflower, Baldwin Park.
Contact Us
Practice Areas
Service Areas
testimonial
Contact Us
24/7 Free Case Evaluation