Persian Lawyers & Iranian Attorneys in Los Angeles
Are you looking for an experienced team of lawyers in Los Angeles? Contact an expert Persian lawyer or Iranian attorney at Heidari Law Group today.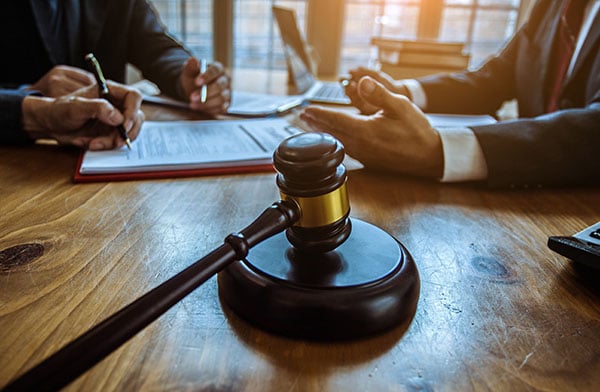 Are you a Persian who has been injured in Los Angeles? If you have been involved in a car accident, truck accident, train accident, etc., contact our attorneys immediately for a free no risk consultation. Our attorneys do not take any fees unless we win a judgment or settlement in your favor. At Heidari Law Group, our team of Los Angeles personal injury attorneys has decades of experience representing different types of personal injury cases, such as:
Oftentimes, filing a legal claim in Los Angeles could be very difficult and complex, especially if you do not have an experienced attorney on your side. Our attorneys speak Farsi, and will be able to represent your claims adequately and efficiently. Contact us today for a free no risk consultation.
Our Los Angeles personal injury attorneys work to make sure that you receive the best legal representation available. We are available in the heart of Los Angeles, on Wilshire. We are also available 24/7 via phone and email. Contact us for a free initial consultation today. During this consultation, we will discuss what your needs and wants are, along with what you could potentially receive in your lawsuit.
When looking for legal representation in Los Angeles, finding a team that can speak your native language can make a huge difference. For those whose first language is not English, Heidari Law Group has experienced Iranian lawyers and Persian attorneys who can speak Farsi.
Hire a Lawyer You Can Effectively Communicate With
Trust and communication between a lawyer and their client are essential factors for success in any case. Hiring an Iranian lawyer who can speak your native language can:
Improve communication between you and your legal team;
Establish relatability between you and your lawyer based on having similar cultural backgrounds;
Help to develop mutual trust from both sides.
As a client, you should always look for a Los Angeles attorney that you will be comfortable working with. Hiring someone you can relate to and trust can give you confidence that your case is being handled properly. If you're in need of multilingual legal representation in Los Angeles, Heidari Law Group could offer the experience you're looking for.
Persian & Iranian Lawyer Commonly Asked Questions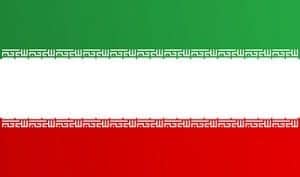 Which languages do Iranian or Persian lawyers in Los Angeles typically speak?
In addition to English, most Iranian & Persian lawyers also speak Farsi. For many Iranian-Americans, having a legal team that can speak their native language is a must. Below are some general countries that speak Persian/Farsi languages that you may find helpful, as we speak fluent Farsi.
Iran – (Farsi)
Afghanistan (Dari Persian)
Tajikistan – (Tajik)
Other countries you may find people speaking Farsi include:
Pakistan, Uzbekistan, Azerbaijan, Turkmenistan, Bahrain, Iraq, Yemen, Oman, United Arab Emirates (UAE), India, and other countries around the Persian Empire commonly speak and understand Persian / Farsi language.
What should I do if I can't find an Iranian lawyer in Los Angeles to handle my case?
Although there are many Iranian lawyers in Los Angeles, if you're not finding one that you want to work with, then you may want to consider a Persian legal team as well. Many Persian lawyers will also be able to speak Farsi and may be able to offer you a similar experience to what an Iranian lawyer could. At Heidari Law Group we can help you with your case if English is not your primary language to communicate. Contact us today for a free consultation about your case.
Why should you hire our Los Angeles attorneys?
1. Our top rated personal injury attorneys work on a contingency fee basis. We understand that after going through such a traumatic accident, many victims could be injured physically, emotionally, and financially. That means that many do not have the financial means necessary to hire an attorney and pay for them up front. Our contingency fee agreement allows our attorneys to pursue your legal claims, while you focus on healing from your injuries. Our contingency fees attorneys do not get paid unless we win a judgment or settlement in your favor.
2. Our attorneys personally handle your case and give individualized attention. Our attorneys take pride in personally handling each case, and providing our clients with individualized attention.
3. Our attorneys keep our clients informed of every stage regarding the legal process. Our attorneys always want to make sure that our clients are constantly kept in the loop, and are constantly informed about the status of their legal claims.
4. Our attorneys have decades of experience representing different types of personal injury lawsuits.
5. Our attorneys provide a free no risk initial consultation. During this consultation, we will listen to what your needs are, and determine the legal means of getting there.
6. Our attorneys speak Farsi, and enjoy assisting Iranian-American victims whose rights have been taken advantage of.
7. Our attorneys draft an efficient and effective legal strategy that is individualized according to your personal injury claim.
8. Our attorneys have been awarded millions for our clients from verdicts and settlements.
9. Our top rated attorneys are devoted to each case end and making sure that our clients receive maximum compensation for their injuries.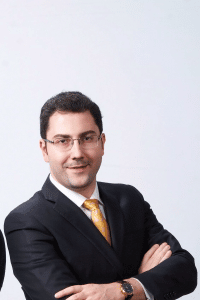 Persian Personal Injury Lawyer In California
Our law firm's founder, Sam Heidari, is an Iranian-American attorney who has obtained his bar license in the State Bar of Nevada and the State Bar of California. Sam is an active member of Consumer Attorneys Association of Los Angeles (CAALA), Nevada Justice Association (NJA), American Inns of Court, Howard D. McKibben Chapter, American Bar Association (ABA), Clark County Bar Association, Los Angeles Bar Association, and Beverly Hills Bar Association.
Sam's practice concentrates in all phases of complex commercial litigation, including premises liability, Premises safety, product liability, insurance bad faith, and catastrophic injury.
Contact Our Persian Lawyers Today
We are here to serve you and help you through your legal lawsuit. If you or a loved one has experienced personal injuries as a result of another party's negligent actions, you should contact our Los Angeles law firm that concentrates in personal injury lawsuits. We always put our clients first, not second. We zealously advocate with a very cost-effective litigation plan.
Our attorneys are committed to solving a variety of complex legal problems for our clients.
It is important to note that each state has a different statute of limitations that explains when a plaintiff could bring their potential lawsuit. A plaintiff is the party that is bringing the lawsuit against the liable party. The defendant is the party that is representing themselves in the lawsuit. It is important that you hire an experienced Persian Los Angeles attorney immediately since each type of personal injury claim has a different time limitation on when the claims should be brought to court.
If the claim is brought to court too late, you could risk losing your entire case, and losing any rights you have to seek compensation. For example, you should file a personal injury lawsuit in california within two years of when the injury occurred. However, there are many exceptions that differ depending on the circumstances of the injury. To determine when the statute of limitations applies to your specific case, contact us today.
We represent clients who have had personal injury lawsuits various cities in Los Angeles County, including, but not limited to: Los Angeles, Santa Monica, Beverly Hills, Long Beach, La Mirada, Pasadena, Malibu, Burbank, Compton, Glendale, Whittier, Torrance, Calabasas, West Hollywood, Culver City, Pomona, Lancaster, Norwalk, Santa Clarita, Downey, Palmdale, Hidden Hills, Arcadia, East Los Angeles, Rowland Heights, Montebello, El Monte, La Puente, Hawthorne, Redondo Beach, San Gabriel, San Dimas, Rancho Palos Verdes, Glendora, Alhambra, Carson, Manhattan Beach, gardenia, Cerritos, Marina Del Rey, West Covina, Covina, Monterey Park, South Gate, El Segundo, Lakewood, Rosemead, Commerce, Bellflower, Baldwin Park.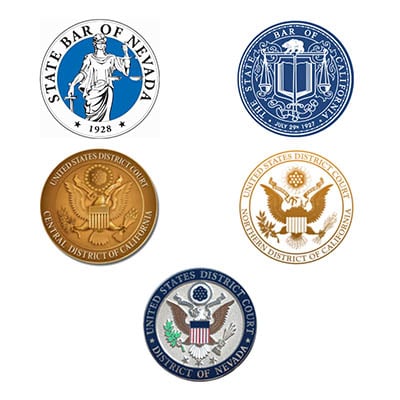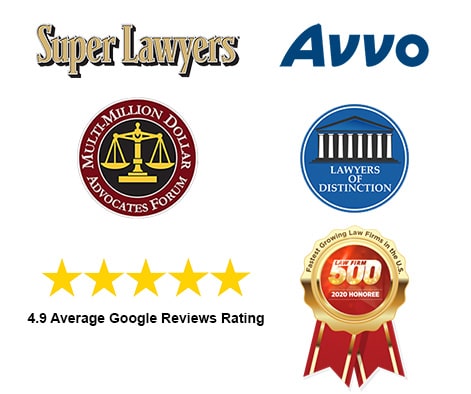 Heidari Law Practice Areas in Los Angeles