Los Angeles Construction Accident Attorneys
Our construction accident attorneys have decades of experience representing construction accident victims. Call us today for a free, no-risk claim evaluation in Los Angeles.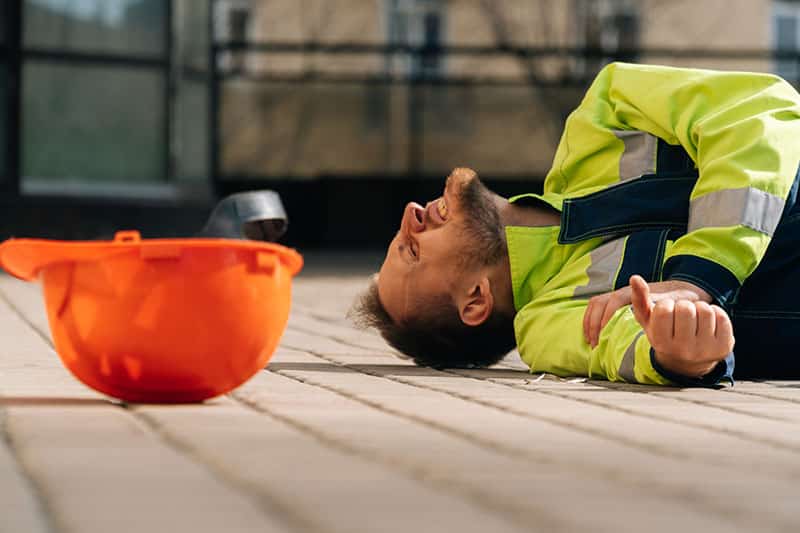 In Los Angeles, there is construction done almost every day at every corner. Whether it is residential construction, commercial construction, etc.,  almost always happening in the city. However, this also increases the possibility of a construction accident if the area is not taken care of properly. Unfortunately, according to the Occupational Safety and Health Administration, there are around 8,000 fatalities each year that occur from construction accidents in the United States.
Los Angeles Construction Accident Injuries
Common injuries caused by Los Angeles construction accidents may include:
Spinal cord injuries
Internal bleeding
Blindness
Back injuries
Leg injuries
Hearing loss
Lacerations
Chemical burns
Los Angeles Scaffolding Accidents
Unfortunately, scaffolding accidents are very common within the construction industry. A scaffold is a raised wooden platform used to get to high ceilings of the newly constructed building. A scaffolding accident occurs when a scaffold has not been properly harnessed, and causes accidents. Examples of how a scaffolding accident could occur in Los Angeles are:
Lack of guard rails: scaffolds are required to have guardrails under Los Angeles safety regulations.
Improperly designed scaffolds: when a scaffold is not properly designed, a construction worker who was using the scaffold could get involved in an accident.
Improper scaffold supports: the scaffold needs support, especially near high ceilings.
Improper training: construction companies must train their employees on how to set up and use a scaffold.
Improper equipment: scaffolds must be created and designed with specific equipment in mind, such as toeboards as support to prevent a worker from falling off.
Who is Responsible for My Los Angeles Construction Accident Injuries?
There are several different parties that could be held liable for your Los Angeles construction accident injury, but in order to determine exactly who, we recommend that you speak to our experienced Los Angeles accident attorneys. Our attorneys have strong relationships with top accident investigators, and can better determine which parties are at fault. Examples of parties that could be at fault include:
General Contractor
Vendor
Construction Company
Manufacturing Company
What Kind of Damages Could I Recover from My Los Angeles Construction Accident Lawsuit?
Having a trusted and top-rated construction accident attorney on your side will help you get the compensation you need and deserve. An experienced attorney will help determine liability and collect compensation from those liable parties. Examples of damages that you could recover from those liable parties may include:
Past medical bills: this refers to the medical liens and bills that you have accumulated for treating your injuries.
Future medical bills: this takes into account all the future medical treatments you may need, including at home care and rehabilitation.
Lost wages: this takes into account both future and past lost wages you missed out on.
Property damage: if you suffered any type of property damage as a result of the construction accident, you will be able to recover compensation.
Pain and suffering: the more severe and permanent your injuries are, the more likely you will have suffered emotional distress.
Los Angeles Collapsed Ceiling Accidents
When there are design defects in a roof, collapsed ceiling accidents are likely to occur. In order for construction to be safe, there needs to be several construction and product design experts involved in the process to prevent any collapsed ceiling accidents. Falling from high ceilings could cause life-changing injuries. If you or a loved one has been involved in such an accident, call our attorneys today.
Los Angeles Trench Collapse Accidents
Trenches are holes in the ground that are created for the purpose of construction in order for construction workers to work on plumbing or electrical wiring. Trench work is very dangerous, and according to the Occupational Safety and Health Administration, could result in fatalities if an accident were to occur. One of the ways to prevent severe accidents from a trench collapse is to have proper safety equipment. Ways in which a trench collapse could occur in Los Angeles are:
Improperly dug trenches
Improperly supported trenches
Improper equipment training
Building Collapse Accidents in Los Angeles
Examples of causes as to why a building might collapse in Los Angeles are:
Improperly designed buildings
Improper soil support
Improper foundation
Product defects
Manufacturing defects
Improper training
How Do You Prove a Construction Accident in Los Angeles?
Those responsible for construction have a duty to make sure that the area is safe and they prevent any potential accidents. This means following all the established safety measures, and warning the oncoming public for any potential dangers or hazards. Besides the public, the construction company also has a duty to make sure that their employees use all the equipment properly in a safe manner. If the construction company fails to follow any of the above-mentioned duties, then they most likely have breached that duty.
Once you have proven that the construction company breached their duty, you then must prove that the victim suffered injuries in an accident, and now has to face damages.
All of these elements need specific legal guidance in order to build a strong case. Contact our Los Angeles construction accident attorneys immediately for assistance with your lawsuit, and to determine the best course to take for your lawsuit.
How Much Do Construction Accident Attorneys Cost?
Our construction accident attorneys work on a contingency fee basis, and do not collect a single dollar upfront unless we win compensation. This means that you owe our Los Angeles attorneys nothing unless we win for you.
What Should I Do After a Construction Accident in Los Angeles?
Take photos of the construction accident scene: construction sites are usually temporary, and it will be very difficult to get photos of the accident scene unless it is taken immediately after the accident.
Get medical attention immediately: after suffering injuries from a construction accident, you should get medical attention immediately in order to determine what injuries you have sustained.
Speak to your employer about your injuries: if you are an employee who has suffered injuries while on the job, contact your employer immediately. For more information on workers compensation and getting hurt on the job, contact our Los Angeles employment attorneys.
Call Our Los Angeles Construction Accident Attorneys Today
No matter how you have been injured at a construction site, you have the ability to file a lawsuit against the negligent party. Whether you were an employee working for your current employer at the construction site, or were a member of the public walking by on the sidewalk when the accident occurred, you have the right to file a lawsuit against the negligent party.
Our Los Angeles attorneys work tirelessly to make sure that you get right back on track with your life after suffering a serious accident such as a construction accident. We aggressively fight against insurance companies and third-party defendants to make sure that your rights are represented and you get the assistance and help you deserve. Contact us today for a free consultation to discuss your construction accident case.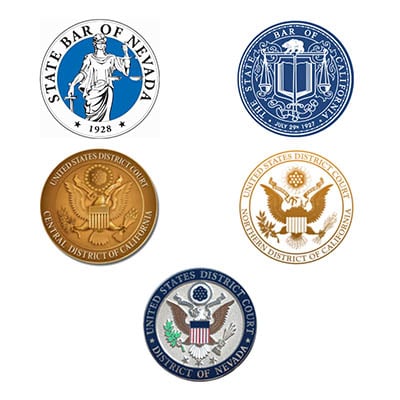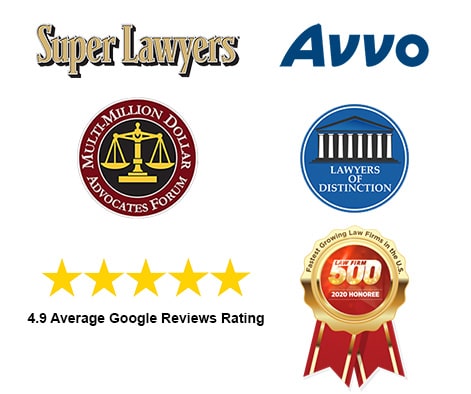 I got injured while I was at work. So far they were so respectful, and answered any questions I asked them in a few minutes. I wish the best for Mr Heidari and his group. I will share the result of my settlement in here while it's done.