Los Angeles Bicycle Accident Attorney
If you are living in Los Angeles and have recently been injured on a bicycle, contact Heidari Law Group immediately. Our bicycle accident attorneys can help review your case in detail. Contact us anytime 24/7 for a free consultation.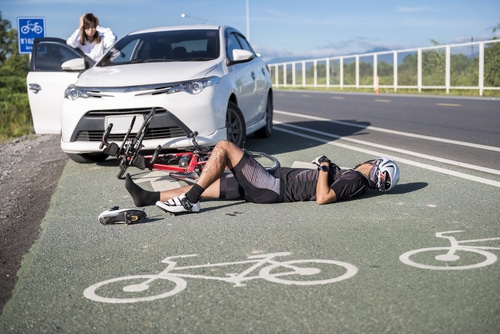 Top Bicycle Accident Lawyers & Attorneys in Los Angeles
The attorneys at Heidari Law Group have highly experienced bicycle accident attorneys in Los Angeles that will fight for your right to be compensated for damages.
Despite work to improve the number of cyclist injuries in Los Angeles, the number of deaths has remained constant with 21 deaths reported in 2018. In many areas of L.A. cyclists and motor vehicles must share the same space, which leads to collisions and injuries.
Common Causes and Types of Bicycle Injuries
Common types of bicycle injuries include:
·        Head Injuries – A fall from a bike can cause a sever head or brain injury including skull fracture, concussion, contusion, or brain hemorrhage. These injuries can have a temporary or permanent effect and can cause such symptoms like headaches, dizziness, confusion, and nausea. If the injuries are sever enough, the rider may fall into a coma which can have permanent negative effects on their cognitive abilities in the long term.
·        Face Injuries – A cyclist that falls off their bike and skids on the cement can be left with facial disfigurement, skin lacerations, dental issues, foreign objects like rocks lodged in the face, mouth, nose, and eyes.
·        Chest Injuries – The impact of the cyclist hitting a hard surface like cement or concrete can break ribs, collarbones, and shoulder blades, and cause internal puncturing of organs like the lungs.
·        Spinal Injuries – A fall and roll can lead to a number of spinal injuries that can cause long term pain and discomfort, and in some cases paralysis.
·        Other Injuries – Besides the injuries mentioned above, a cyclist that is hit by a motor vehicle can have broken bones like the arm or leg, severe lacerations and abrasions across their body, and foreign objects that penetrate the skin.
There are many causes for a bicycle accident in Los Angeles and the main causes are usually due to a motorist, like:
·        a car that is turning and not looking,
·        a parked car where a driver or passenger opens the door which the cyclist hits,
·        a car that rear-ends a cyclist at a stop light,
·        a distracted driver that fails to see the cyclist in front or to the side of them,
·        or an aggressive motorist that attempts to overtake a cyclist and misjudges the distance.
If any of these cases apply to your situation, call us now at 1-833-225-5454.
Remember that in many cases, the lawyers for the other party will attempt to paint the cyclist in the bad light. They will say that the cyclist was operating their bicycle in a "wanton" fashion, or that they had the right of way. The lawyer will know California and Los Angeles bicycle laws and use them against you. You need an attorney on your side that knows these laws as well as them. Has fought for the right of cyclists and will fight for you.
What to Do if You are Injured in A Bicycle Accident
If you are in a bicycle accident in Los Angeles, you should take the following steps so that you are best equipped to get compensation:
1.      DO NOT LEAVE THE SCENE. Remain calm and check yourself for injuries.
2.      Call 911 to report the accident.
3.      Gather important information from the driver, like name, phone number, and insurance information. Also take down the information from witnesses. This is especially vital in instances of hit and run.
4.      Take photographs of the scene and all vehicles and bicycles involved in the accident.
5.      If you are injured, tell the police, and seek medical attention.
6.      Report the accident to the insurance company.
7.      Call an experienced personal injury lawyer.
If you or a loved one was biking in LA and was involved in an accident, you need an attorney that will fight for you and explore every channel for compensation. The Heidari Law Group have years of experience fighting for their clients and will help you get compensated either through trial or in many cases settlement. Call the Los Angeles Bicycle Accident lawyers at Heidari Law Group at 1-833-225-5454 for a free consultation and get the help you deserve.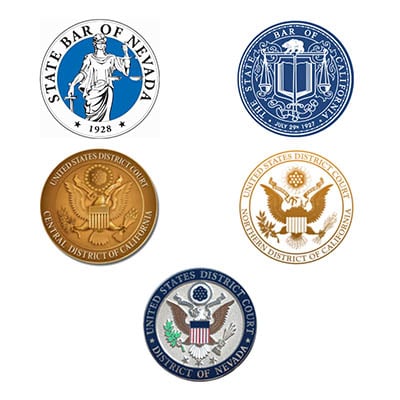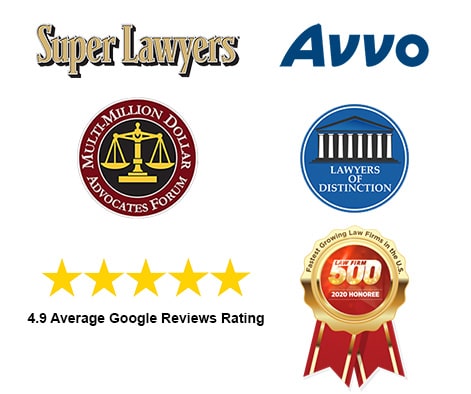 Heidari Law Group Los Angeles Practice Areas