Los Angeles Whistleblower Retaliation Lawyer
If you have spoken up about workplace violations, and have been retaliated against by her employer, contact our Los Angeles whistleblower retaliation attorneys for a free no risk consultation today.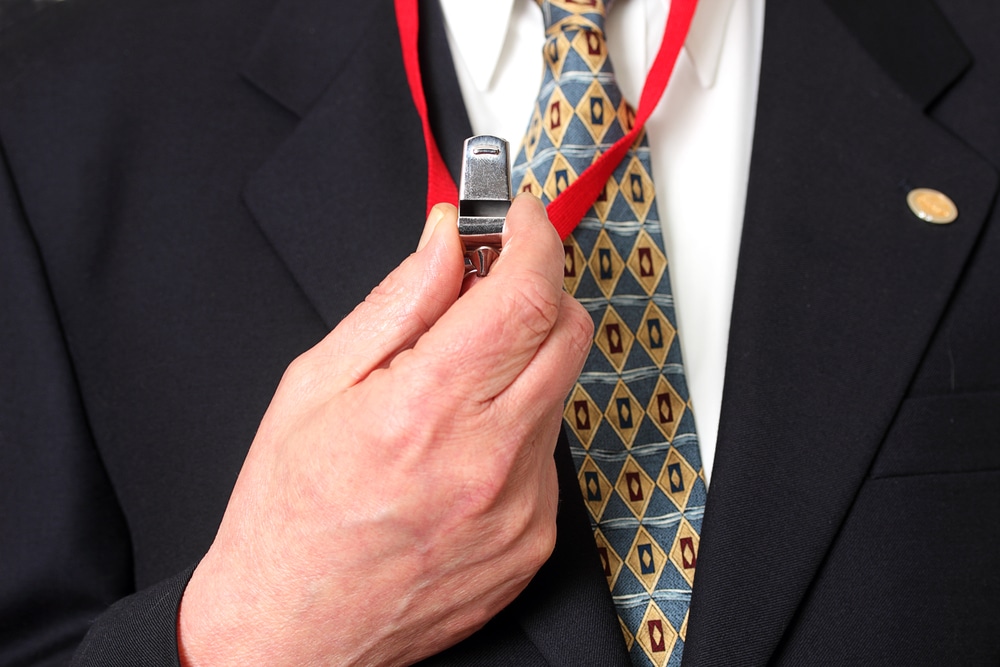 Our Los Angeles employment law attorneys have decades of experience representing whistleblower retaliation at the workplace. We understand that speaking up against a company could be very stressful, and being retaliated against for speaking up could leave an employee in a complex situation. No one deserves to be treated unfairly because they have spoken up about workplace violations. If you or a loved one have been victim of workplace retaliation because of speaking up, contact our Los Angeles employment law attorneys today to determine if you have a valid claim for wrongful retaliation.
Our office is located on Wilshire in Los Angeles, and we are available 24/7 by phone and email to take on any of your questions or concerns you have regarding your case.
What is a whistleblower?
A whistleblower is someone who speaks up against the unlawful and illegal activities at work to a third party. The whistleblower must speak up against federal whistleblower protection or California Labor Law violations. A whistleblower cannot be retaliated against for speaking up against illegal actions taken by the company. If you are a whistleblower, and have been mistreated by your employer, it is very important that you hire an experienced top-rated Los Angeles whistleblower retaliation attorney on your side.
There are several Federal and California laws in place to protect whistleblowers from being retaliated against by their employers. If you have been retaliated against, whether you have been fired, demoted, or have been given reduced hours, contact our experienced Los Angeles employment law attorneys today to see how you could receive compensation for your injuries and wrongful termination.
 Does a whistleblower have to be correct?
It is not a requirement that a whistleblower must be correct when reporting the illegal activity. If after a reasonable investigation it is determined that your employer actually never engaged in any illegal activities, you still cannot be retaliated against for speaking up. As long as a whistleblower has reasonable belief there was illegal activity, they have the right to report it to a third party. Even if their belief was not accurate, they should not have to be mistreated or retaliated against in the workplace.
 Whistleblower Retaliation in Los Angeles
There are different types of ways an employer may retaliate against an employee for speaking up against the company and reporting the illegal activities. A Los Angeles wrongful retaliation attorney may be helpful during this time. It is very important to speak up against any illegal activities that occur at work, but many are afraid of the consequences that may happen afterwards. 
The right thing to do after witnessing unlawful or illegal practices at work is to report it immediately. There are several protections in place that prevent an employer from getting back at their employee simply for reporting the activity.
For example, an employer may treat an employee with adverse conduct, including:
Salary cuts

Firing the employee

Reduced hours

Demoting the employee

Derogatory verbal comment 

Negative performance reviews

Mistreatment of the employee

Not involving the employee in workplace activities

Relocating the employee

Substantially adding new responsibilities to the employee

Rejecting the employee's reimbursements

Reassigning major clients to another employee

Denying the employee a pay raise
 What should whistleblowers report on?
Whistleblowers can report on a variety of illegal activities, which include:
Fraudulent activity like tax fraud or medical fraud

Employer civil rights violations (such as discrimination)

Sexual harassment claims

Employer violations of employment laws

Discriminatory practices by the employer

Violation of safety workplace regulations

Unsafe workplace practices

Breach of federal law

Breach of California law

Wage and hour violations 
 California Labor Code
The California Labor Code has several statutes in place that protect a whistleblower for speaking up to protect the good of the public. For example, employers may not retaliate against an employee for:
Speaking to a law enforcement agency or government entity

Providing evidence to an enforcement agency or government entity

Testifying against the employer during an investigation 
When should I file my whistleblower retaliation claim in California?
You should file a claim for whistleblower retaliation if your employer has ever retaliated against you for speaking up about the workplace. Employees have the right to exercise their rights to speak up for any possible labor law violations that may occur at work. If you have been retaliated against, it is very important to act immediately.
 In California, a whistleblower must file their whistleblower retaliation claim between 90 days to 6 years. It is very important for an employee to act immediately since over the years it could get very difficult to collect all the necessary evidence. It is very important to bring forth strong evidence when filing a whistleblower retaliation claim. That is why you need an experienced and top rated employment law attorney on your side to collect all the necessary evidence to show that the employee did suffer workplace retaliation.
Could I be an anonymous whistleblower in California?
Whistleblowers have the right to report illegal conduct at the workplace anonymously. However, if an employer were to ask but who reported it, the government entity must disclose it to the employer. Usually, the government entity would want a specific contact information when a whistleblowing violation is reported
Could I receive compensation for being a whistleblower in California?
 California labor laws may allow monetary compensation for those whistleblowers who successfully report any illegal activity that has caused damage to the government. For example, if a whistle-blower has reported on illegal tax fraud done against the United States government, The whistleblower could potentially recover some type of monetary reward. 
How can I blow the whistle on my California employer?
 Many may wonder when the right time is to file a claim against their employer. Many are also in fear of any workplace retaliation they may suffer. It is very important that you get into contact with the top rated Los Angeles whistleblower attorney to determine if you should blow the whistle against your employer, along with the different protections you have when and if your employer retaliates against you.
If your employer has been violating California and federal labor laws, get into contact today with our Los Angeles whistleblower attorneys to determine how you could begin the whistleblowing process against your employer. Contact us for a free no risk consultation about your claim.
 Get in Touch with Our Whistleblower Retaliation Attorneys Today
Our aggressive litigation attorneys are not afraid to take your claims to court if parties do not end up settling. Our attorneys are on your side every step of the way, and we understand that it could be a very difficult time to be retaliated against at work for doing the right thing. No employer has the right to retaliate against an employee for exercising their rights.
 Because the circumstances of each wrongful retaliation case is different, we treat each whistleblower retaliation claim with individualized care and attention it needs.
Contact us today to set up a 100% free no risk consultation to discuss the merits of your wrongful retaliation claim.  During this initial consultation, we will review the merits of your case, and determine how we can navigate through the legal process for you successfully.
 Our attorneys work on a contingency basis, which means that you will not have to pay our attorneys upfront unless we win at trial or settle your case in your favor. 
It is very important that you get into touch with a qualified whistleblower retaliation attorney immediately to pursue your claims for you. Call us today.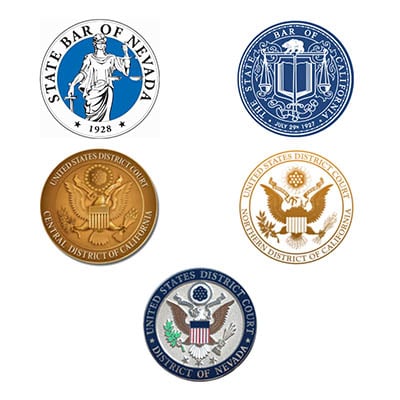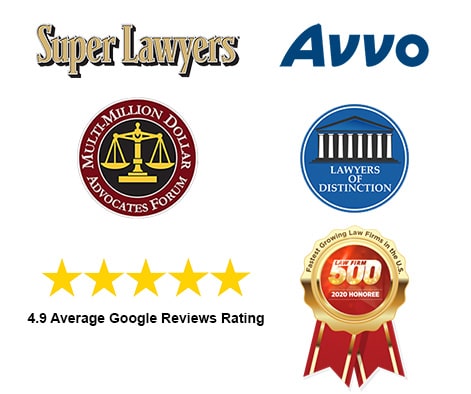 Heidari Law Group Irvine Practice Areas