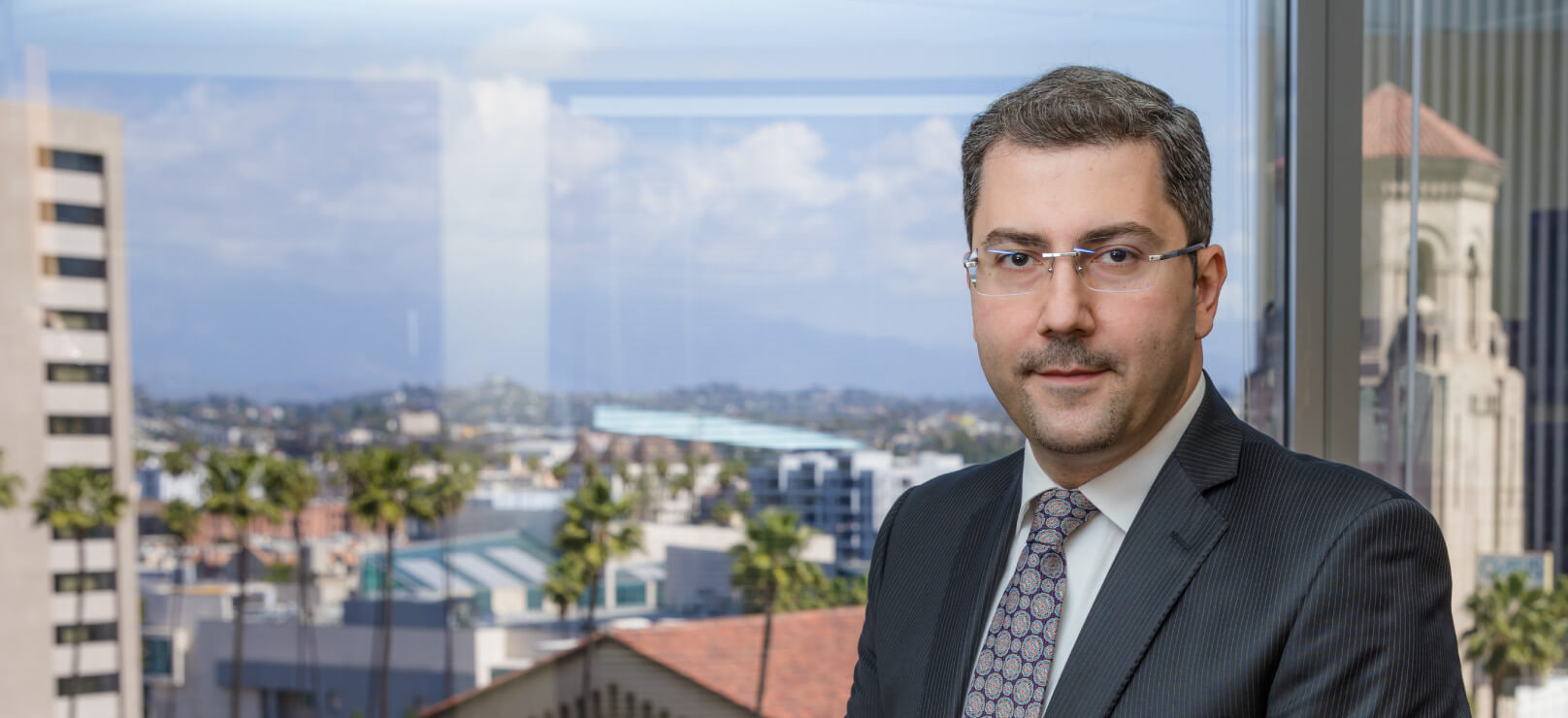 Los Angeles
Misdiagnosis Lawyer
Our Los Angeles misdiagnosis attorneys are here to assist you in your misdiagnosis claim and hold the healthcare provider liable. Contact us for a free consultation.
$500,000
Premises Liability
$1.4 Million
Brain Injury
$3.3 Million
Motorcycle Accident
$2.0 Million
Car accident
$1.0 Million
Ride Share Accident
$1.1 Million
Motor Vehicle Accident
$500,000
Trip and Fall Accident
$1.0 Million
Medical Malpractice
$250,000
Airline Accident
$500,000
Premises Liability
$1.4 Million
Brain Injury
$3.3 Million
Motorcycle Accident
$2.0 Million
Car accident
$1.0 Million
Ride Share Accident
$1.1 Million
Motor Vehicle Accident
$500,000
Trip and Fall Accident
$1.0 Million
Medical Malpractice
$250,000
Airline Accident
Case

Results
$3.3 Million
Motorcycle Accident
$2.0 Million
Car accident
$1.4 Million
Brain Injury
$1.1 Million
Motor Vehicle Accident
Los Angeles Misdiagnosis Attorney
Unfortunately, doctors could oftentimes fail to properly diagnose a patient. This is called a misdiagnosis. If a medical condition is misdiagnosed, the patient could end up sustaining very severe injuries and medical conditions. For example, medical conditions such as cancer, strokes, and heart attacks need to be diagnosed accurately in order to be treated efficiently. Failing to misdiagnose could cause the injury or disease to get worse.
Los Angeles is lucky enough to have some of the top-rated hospitals in the world. However, no hospital is perfect, and patients are likely to be misdiagnosed. Our Los Angeles misdiagnosis attorneys represent people who have been injured from misdiagnosis by a doctor or other medical professional. We are dedicated to representing patients who have sustained injuries and challenges due to their health care provider's negligence in diagnosing the problem. Our medical malpractice attorneys have decades of experience representing clients from all over Los Angeles County and make sure they receive maximum compensation for their medical misdiagnosis injuries.
A misdiagnosis can end up in severe injuries. Our attorneys are available 24/7, and we hold free no risk consultations where you could discuss your medical malpractice claim. Contact us today to see if you have a viable medical malpractice claim. Medical malpractice is the third leading cause of death in the United States.
Los Angeles Cancer Misdiagnosis Lawsuit
Our law firm handles all types of medical malpractice cases. One of the most common types of misdiagnosis in California is when a healthcare provider fails to diagnose cancer. Cancer misdiagnosis victims may be able to file a medical malpractice or a medical negligence claim against the healthcare provider for failing to properly diagnose the patient for having cancer. The party who is getting sued is called the defendant, whereas the party who is bringing the lawsuit is called the plaintiff. There could be several different types of defendants in a cancer misdiagnosis lawsuit. Plaintiffs for a cancer misdiagnosis lawsuit could include the patient and the patient's family. It is important that you seek the legal assistance of a medical malpractice attorney who has experience dealing with misdiagnosis lawsuits, especially cancer.
Damages you could recover from a cancer misdiagnosis include economic and non-economic damages such as:
Lost wages
Future lost earning capacity
Pain and suffering
Loss of consortium
Loss of companionship
Future medical bills
Past medical bills
How to Prove Cancer Misdiagnosis
In a cancer misdiagnosis lawsuit, the plaintiff must be able to show that the misdiagnosis was because of the health care provider's negligence. The healthcare provider could be any party, including the hospital, the doctor, the surgeon, and the nurse. This is one of the most important elements of proving cancer misdiagnosis, and could often be very difficult to prove if there are several parties involved. Medical malpractice requires extensive experience from medical malpractice attorneys. Examples of cancer misdiagnosis include:
The doctor failed to ask the patient about symptoms they were experiencing. The symptoms that the patient was experiencing correlated to cancer.
The doctor failed to order appropriate imaging and testing to detect cancer
The doctor failed to correctly read the test and imaging results that showed the patient had cancer
The lab failed to correctly report test and imaging results that showed the patient had cancer
The doctor negligently failed to read the report provided by the lab that showed the patient had cancer
Because cancer misdiagnosis claims could get very complex, it is important to hire an experienced cancer misdiagnosis lawyer as soon as possible to determine if you have a claim for medical malpractice. Our cancer misdiagnosis attorneys in Los Angeles will help you navigate through the legal process when filing your medical malpractice claim.
Types of Medical Misdiagnosis in Los Angeles
Misdiagnosis (Wrong Diagnosis) – This type of medical malpractice occurs when a doctor examines a patient and determines that they have the wrong illness. This is especially problematic in cases such as heart attack or stroke where the threat to the patient's life tends to be immediate. Misdiagnosis can lead to the prescribing of the wrong drugs, the wrong treatments, or the use of treatments that can worsen the patient's condition. Because misdiagnosis causes the real illness to remain untreated, the consequences of such mistakes can lead to years of suffering, serious injuries, or even death for the patient. If a reasonable, competent doctor would have created a list with the correct diagnosis on it, then the doctor in question may have acted negligently if they failed to do so under the same circumstances.
Delayed Diagnosis or Failure to Diagnosis in a Reasonable Amount of Time – The doctor fails to make the correct diagnosis right away, but eventually makes the right diagnosis of the illness. This is the most common type of diagnostic error in these medical malpractice cases. When it comes to treating time-critical illnesses such as heart attack, stroke, or cancer, a delay in diagnosis can directly lead to serious injury or death as a result.
Missed Diagnosis – These types of misdiagnoses occur when there was no diagnosis made even though the patient was suffering from some sort of illness. The reason for missing the diagnosis is not always the doctor's fault, and for cases where it is due to faulty equipment or bad data from a lab technician, the equipment manufacturer or the lab tech may be able to be held responsible instead.
Failure to Diagnose Related or Unrelated Disease – In these cases, the doctor does make a correct diagnosis of the primary condition, but fails to diagnose another disease that the patient is suffering from. A missed diagnosis can be considered to be negligent for a related disease if it has a high incidence of occurrence in patients with the primary disease. A missed diagnosis of an unrelated disease is not always considered to be negligence.
Failure to Recognize Complications – The doctor correctly diagnoses the primary condition of the patient but fails to recognize the factors or complications which aggravate or worsen the illness.
Commonly Misdiagnosed Diseases and Illnesses in Los Angeles
These are some of the most commonly misdiagnosed medical conditions:
Acute Myocardial Infarction (heart attack);
Breast Cancer;
Cervical cancer;
Pulmonary Embolism;
Diabetes;
Meningitis: This is a form of disease that usually occurs in younger people. This occurs when there is a bacterial infection located near the spinal cord. One of the most common causes of meningitis misdiagnosis is when the healthcare professional incorrectly diagnoses the disease as the flu.
Testicular Cancer;
Ovarian Cancer;
Prostate Cancer;
Stroke: The most common cause of a stroke misdiagnosis is when a medical professional fails to recognize the symptoms of a stroke or fails to order proper tests that could diagnose a stroke. A stroke could be quickly and efficiently diagnosed with early treatment. Symptoms of stroke include paralysis, inability to speak, and inability to think.
Heart attack: one of the most common misdiagnosis causes of a heart attack is when a healthcare provider fails to treat the heart attack because they believe the patient is just dealing with anxiety. A medical professional must run adequate tests to determine if a patient suffered a heart attack. This is done through tests such as a stress test, or a coronary artery disease test. Symptoms of a heart attack include sweating, nausea, and inability to breathe.
Tuberculosis;
Infection: this is one of the most preventable injuries a patient can suffer. However, if not treated immediately, it could result in very severe injuries, even death. Examples of how an infection could be misdiagnosed is when a healthcare professional prescribes the wrong antibiotics.
Appendicitis
Misdiagnosis in the medical field is more common than most believe. With many of the most common illnesses that are undiagnosed leading to serious injury or death, medical misdiagnosis costs the lives of hundreds of thousands of Americans each year.
Injuries From a Medical Misdiagnosis
Misdiagnosis causes many different types of injuries. Injuries include, but are not limited to:
Unnecessary surgery;
Increased risk of complications or death;
Unnecessary exposure to potentially harmful treatments, such as in the case with chemotherapy or radiation for a misdiagnosed cancer;
Side effects from taking unnecessary drugs as treatment;
Risk of death.
California Tortfeasor Liability
California has tortfeasor liability statutes in place which hold multiple defendants jointly and severally liable in California medical malpractice law. This means that the plaintiff could go after any defendant to recover compensation for their injuries for the full amount.
Consequences of Medical Misdiagnosis
A medical misdiagnosis could lead to:
The patient not receiving treatment at all;
Unnecessary treatment;
Incorrect treatment.
If you have suffered any of these above circumstances, you may have suffered devastating effects. Our experienced medical misdiagnosis attorneys believe that no person should be a victim in any of these circumstances. Contact us today to determine how you could receive financial compensation for your injuries.
Legal Elements for a Medical Misdiagnosis Lawsuit
When an attorney is representing you in a medical misdiagnosis lawsuit in California, there are certain elements that must be met. That's why it is very important to hire an experienced and skilled medical malpractice attorney in order to be able to prove all these elements and determine liability. These three elements must be proven in a medical malpractice case to show that the doctor was responsible for the patient's injury:
There was a doctor-patient relationship that existed before the diagnosis.The patient must have to prove that the doctor was hired by the patient, or that there was an agreement to receive services by the doctor. If a proper relationship is not established, then the plaintiff may not have standing to file a lawsuit against the doctor.
The doctor acted negligently in the sense that they did not provide treatment in a reasonably competent and skilled manner. This is asserted by proving the standard of care. The standard of care is proven by showing what other medical experts would have done in the defendant's situation.
The negligent actions of the doctor caused the patient to suffer injury. Economic or non-economic damages could be compensated by the patient.
The key is that the doctor must have acted negligently in some way that caused injury to the patient for it to be considered malpractice. In most cases, the second, the third, or a combination of the two elements is proven to create a winning case for the injured patient.
Proving Negligence in Misdiagnosis Cases in Los Angeles
There are a number of ways in which doctors can act in a negligent way when diagnosing a patient, but regardless of how bad a victim's injuries are, it still must be proven that those injuries were caused by negligence on part of the physician or the medical staff. To prove that the doctor was negligent, the patient will need to show that:
The doctor failed to perform the proper tests to rule out likely possibilities before arriving at a definitive diagnosis, or
The doctor did not include all of the potentially likely illnesses in their differential diagnosis list where a competent and knowledgeable doctor would have in the same situation, or
The doctor did not perform their differential diagnosis of the patient properly.
In most cases, an expert witness needs to be brought to the stand to give testimony on how the doctor employed differential diagnosis and whether or not it was performed correctly.
Once it has been established that the doctor acted in a negligent way, then the patient's legal team can begin proving causation that the misdiagnosis or missed diagnosis directly led to the patient's injuries. This can be done by showing that if the right diagnosis was made, the injuries or suffering would not have occurred in the first place.
When should I file my misdiagnosis lawsuit in Los Angeles?
Under California statute Section 340.5, there is a limited amount of time a patient has to file a claim for medical malpractice. Each state limits the amount of time a patient has to file a claim. This is referred to as the statute of limitations. The statute of limitations for misdiagnosis lawsuits in California is 3 years after the date of the injury. This means that if you file the lawsuit 3 years after the date of the injury, you could risk getting your entire case dismissed. That is why it is very important to hire an experienced misdiagnosis attorney in Los Angeles today to pursue your claims efficiently and effectively.
What type of damages could I receive in my medical misdiagnosis case in Los Angeles ?
Each medical misdiagnosis case has different facts that could determine the amount of damages. To get an idea as to how much you could potentially collect in damages, contact our attorneys today. Our experienced team of California medical malpractice lawyers can help victims recover compensation for a variety of different damages they've suffered as a result. This can include compensation for:
Physical damages
Emotional suffering
Hospital and medical bills
Lost wages
Losses in earning capacity
Property damage
Loss of consortium and affection
Punitive damages: punitive damages depend on the state that you are located in. California and Nevada very rarely allow punitive damages. But, if you could show that the health care provider acted with malice, you could potentially receive punitive damages for a medical misdiagnosis.
How Our Experienced Medical Misdiagnosis Attorneys Can Help
If you believe that you or someone in your family has been injured because of a medical misdiagnosis, contact us at Heidari Law Group today for a free case evaluation. You may be entitled to recover significant compensation for the injustices you've suffered at the hands of a doctor's negligence. Our team of medical malpractice lawyers has recovered millions on behalf of our clients and their families and we look forward to being able to help you get the justice you deserve.
We understand that a misdiagnosis could leave you devastated physically, emotionally, and financially. We are here to help you get the maximum compensation you deserve. You should not be concerned about paying for an attorney, because our attorneys work on a contingency fee basis. We will not collect any sort of financial compensation from you until we obtain a financial award in your favor.
Call us at 1-833-225-5454 or send us an email at info@HeidariLawGroup.com to get help today.
Contact Us
Practice Areas
Service Areas
testimonial
Contact Us
24/7 Free Case Evaluation