Workers' Compensation Lawyers and Attorneys in Los Angeles
Were you injured while on the job? Contact our experienced workers compensation attorneys in Los Angeles to determine how you could receive compensation for your injuries. We have decades of experience assisting clients and their workers compensation claims. Contact our top Los Angeles attorneys today.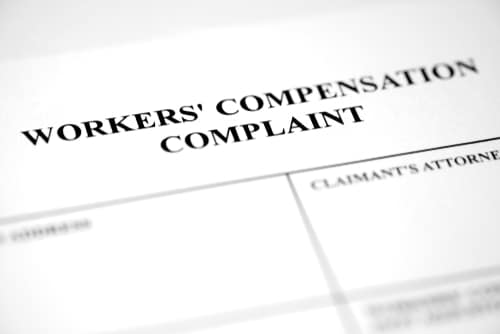 Top Workers' Compensation Lawyers and Attorneys in Los Angeles
Unfortunately, workplace accidents are very common, especially in California. Those employees who have endured workplace accidents may have the right to seek compensation for their injuries suffered. Going through the legal process of filing a workplace compensation claim could be very complex, and oftentimes leave the employee confused. Our workers comp lawyers are here to help. Without having the assistance of an attorney, this process could get very daunting, especially with the legal terminology. This may lead employees to feel lost and confused. 
Cumulative Trauma
Usually, many Los Angeles employees and workers do not even know that they have a valid workers compensation injury claim. Many also feel afraid of speaking up about their injuries for fear of retaliation. These are usually a few of the many types of injuries which are by law referred to in the Los Angeles area as "cumulative trauma" injuries. If a worker/employee has his job duties performed in a repetitive fashion, which is really over time, which effects your body and takes a toll on your pre-existing conditions or pain – then subsequently puts you in even more pain and causes you to be tired and weak, this puts you in a category of having cumulative trauma. If you are living in California and have gone through this, then it may be in your best interest to seek legal counsel immediately.
What is workers compensation in Los Angeles?
Workers compensation is a remedy where an employee could receive money for damages such as lost wages and medical expenses if they have been injured at work. 
How is a worker's compensation claim different from a civil lawsuit?
Unlike a personal injury case, a worker's compensation claim does not need the employee to prove that the injury was caused by the employer. All the employee must have to prove is that the plaintiff was injured while at work.  The employee also has to prove and defend the amount of damages they are trying to seek.
What should I do if I have been injured on the job in California?
Inform your boss or manager the circumstances of what led to the injury, along with what injury you suffered.

 Seek medical attention right away. Oftentimes, a workplace injury will require immediate medical treatment, such as a traumatic brain injury.  Workers compensation laws set forth several rules that determine non-emergency medical care. In order to receive benefits under workers compensation claims, it is required that employees seek medical assistance. Workers compensation claims heavily rely on reports made by doctors.

Contact our top rated workers compensation attorneys to file a workers compensation claim. Our attorneys will work to make sure you receive maximum compensation for your injuries. We understand that it can be very difficult to undergo such a traumatic experience like a workplace injury. We are here to help through every step of the way. 
How much do our Los Angeles workers compensation attorneys cost?
Our California workers compensation attorneys work on a contingency fee basis. This means that you do not have to pay for our attorneys upfront until we win compensation in your favor. We understand that suffering from an injury could result in lost wages, and so many clients do not have the financial freedom to pay for an attorney up front. The contingency fee agreement allows us to pursue your legal claims, without having you pay for our attorneys up front.
How are workers compensation damages determined?
The amount of workers compensation benefits that the employee could receive is determined based on the severity of the injury, along with whether the employee was out of work temporarily or permanently. For example, if  you have sustained an injury that will forever prevent you from going back to work and continuing the job that you were doing, that is considered a permanent disability. This occurs when your doctor determines that your recovery will most likely not improve and you will never be able to go back to how life was before. Partial permanent disability occurs when you have sustained a permanent disability, however, it may not be severe. Different factors that a doctor considered when determining if you have suffered a  temporary or a permanent disability is:
Your physical limitation

Your mental limitation

Your emotional distress suffered

Your age

The impact of your injuries

 Any pre-existing conditions

Any previous injuries
What are common workers compensation accident injuries?
There are several different types of injuries an employee may suffer while at work. Common workers compensation injuries include:
Scars

Broken bones

Internal bleeding

Spinal cord injuries

Back injuries 

Paralysis
What are the different types of  compensation I can receive in my workers compensation claim?
A successful Los Angeles workers compensation attorney will be able to recover a variety of damages in your favor. Different damages a California workers compensation claim could seek includes:
Medical bills

Lost wages from work

Hospital stay

Physical therapy

Prescription medication

Doctor visits

Travel reimbursement to medical appointments

Return to work assistance

Future lost wages

Temporary or permanent disability benefits: California limits these benefits to 104 weeks of payments. 
These different types of damages differ depending on the circumstance. For example, if you do not suffer an injury that does not need physical therapy, you will not be able to recover compensation for physical therapy. No matter what type of compensation you may require, contact our experienced top workplace attorneys today to fight and protect your rights. 
When should I file my workers compensation claim in California?
Our top rated attorneys advise that you seek our assistance as soon as possible, and report the injury to your employer as soon as possible. Usually, there is a 30-day time limit to inform  your employer about the workplace injuries suffered. However, there are certain exceptions if you fail to meet the 30-day time limit. To determine if any of these sections apply to your case, contact our attorneys today.
What if I was injured because of a third-party? 
 If you're injured on the job, but it was caused by another third-party other than the employer, you may not be able to file a workers compensation claim. You will most likely be able to file a personal injury claim against the third party. This is a private civil lawsuit against the third party to seek compensation for your injuries. Examples  of third parties include subcontractors or product manufacturers.  These types of personal injury lawsuits must be filed within two years of when the injury occurred. For example, if you were injured at work, but were injured because of dealing with a faulty product, you will have a claim against the product manufacturer for the faulty product rather than a worker's compensation claim. 
How Heidari Group Handles

Los Angeles

Workers' Compensation Claims

Our team here at Heidari Law Group have experienced attorneys who can handle your worker's compensation claim. In fact, we have handled countless claims and have helped hundreds of California residents who have been injured on the job. After being injured, many Los Angeles residents are stuck with having to work under painful and stressful situations. This can take a toll on both their emotional and physical well-being. Through helping others in the past, our team completely understands your situation, and even further your frustration in going through the injury and the aftermath effects it leaves you.

 Whether your specific injury is severe or if it just lets you continue working on the job with restrictions, your employer may find you a nuisance. We won't allow this to happen, and in fact will be there for you along the way to ensure that your situation is rectified. Our main goal is to make sure that you are allowed all of the respective benefits you are entitled to and deserve through workers' compensation claims and even through other available avenues.

Heidari Law Group has handled a variety of workers compensation claims for California residents, including: 
Accidents where workers lose their hearing

Uber and Lyft Car Accidents

Toxic chemical injuries and exposure

Accidents at construction job sites

Accidents that injure the back and neck (neck and back injuries)

Restaurant workers that carry trays and heavy plates, developing carpal tunnel syndrome

Bone and muscle damage (knee, shoulder and wrist injuries)

Accidents that leave workers blind or their vision is impaired

Accidents that leave workers with emotional damage
Contact Los Angeles Workers' Compensation Lawyers Today
Our team at Heidari Law uses our experience, drive and passion for people to get our California residents the best result possible for their Los Angeles Workers Compensation injury claim. We understand the importance for you to continue working, or if you are not able to – receive disability benefits from the state. To add to this, there may be a possibility, depending on the individual circumstance and case, for you to receive monetary compensation from your place of employment. We want to make sure that your best interest is seen with complete attention to detail. Contact us today for more information on how to handle your California Workers' Compensation case.
Our workers compensation attorneys serve residents in many areas of California, including:
Los Angeles, San Francisco, San Diego, San Bruno, Mountain View, Sacramento, Irvine, California City, San Jose, Oakland, San Mateo, Fresno, Bakersfield, Long Beach, Pasadena, Santa Monica, Santa,Barbara, Burbank , Anaheim, Stockton, Palm Springs, Riverside, Modesto, Beverly Hills, Malibu, Monterey, San Bernardino, Fremont, Santa Ana, Huntington Beach, Santa Rosa, Fontana, Merced, Ventura, Newport Beach, Temecula, Sunnyvale, Santa Maria, Palm Desert, Redwood City, Big Bear Lake, Glendale, Oceanside, Solvang, San Luis Obispo, Compton, Palmdale, etc.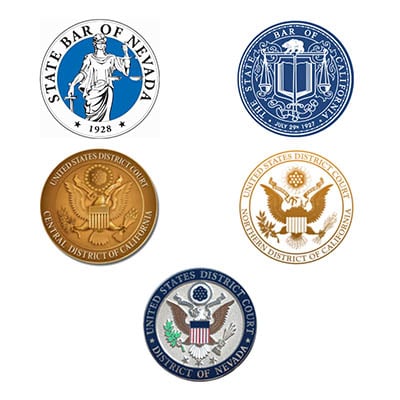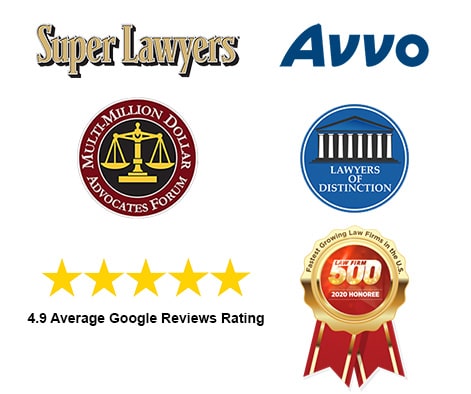 Heidari Law Group Los Angeles Practice Areas