Train Accident Lawyers
Top rated Heidari Law Group helps those injured in train accidents. Maximize your claim by giving us a call.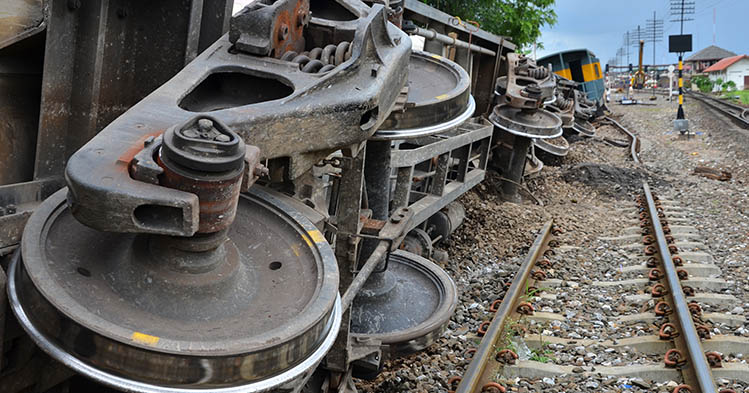 Although it seems trains are not in use as much as they were years ago, train accidents are still very common in the United States. The most recent accident occurred in 2021, when a pedestrian was killed by an oncoming train north of Los Angeles. Train accidents could be very difficult when trying to prove liability. That is why it is important to hire an experienced train accident attorney.
Trains are most commonly used nowadays to carry goods from one side of California to another as service companies try to keep up with the growing population of Los Angeles. If you or a loved one has been injured in a train accident, contact our skilled attorneys immediately to seek maximum compensation for your injuries.
What Are the Different Types of Train Accidents?
Train accidents could occur in several different ways. Below are some examples of the different types of train accidents that could occur in California.
Collisions between trains and pedestrians
Collisions between trains and motor vehicles
Train derailments (when a train gets off its tracks)
Collisions between two trains
Sam Heidari has decades of experience fighting for his clients in court, helping his clients receive compensation for medical bills, employment issues caused by the injuries sustained like lost wages or loss of employment, additional therapy needs, and other economic and non-economic damages. Our office has helped injured train passengers and will work to make sure you received the maximum compensation for your injuries. Our Los Angeles train accident injuries have the expertise to file claims on your behalf against defendants.
We understand that being involved in a train accident could result in very severe injuries, and so it is not that easy to be facing physical injuries along with the legal battle. We will handle the legal battles for you to ensure you have one less thing to stress about.
Common Train Accidents
The most common type of accident involving trains is due to train track failures. According to the Federal Railroad Administration, train track failures accounted for almost 45% of all train accidents between January 2000 and February 2015. Reasons as to why a track may Fail include:
Gauge and elevation issues,
Broken wheels,
Train handling,
Wide Gauge,
Buckled Tracks,
Track-train interaction,
Other axel or journal defects
According to the Department of Transportation, there were 197 total Train Accidents in Los Angeles County, an increase from 192 the year before. Of those, 32 were fatal, almost double the 19 fatalities from the year before. Establishing liability is an important step towards getting compensation for the physical, mental, and emotional damages that you sustained from the train accident. Depending on the cause of the train crash, the liable party could be:
The company that owns the train and/or track, and hires the driver. Negligence can be proven if the driver lacked the qualifications for their job (training and supervision deficiencies) or if the train did not have the necessary safety checks or follow other regulations.
The company, or companies, that supply parts and tools for the maintenance of the train can be held liable if the part was faulty or otherwise led to the incident.
The conductor or other employees can be held personally liable if they personally acted outside of the regulations of the company and state and federal law.
Instances of negligence include when conductors are asleep or distracted during the operation of the train, or are operating the train at a speed that exceeds the safety limit, which brings forth the existing maintenance issues of the train or tracks.
What Should I Do After a Los Angeles Train Accident?
After a train accident, it is important to follow the correct steps to ensure the best possible outcome in a lawsuit against the companies and/or persons responsible.
If you are seriously injured, seek medical attention immediately.
Never admit fault. This can and will be used against you when attempting to get compensated for injuries.
Write down everything you experienced before, during, and after the accident. Take note of everything you saw and heard. You may have heard the squealing of the brakes on the train or horns of cars. Take note of the weather conditions at the time. Every little bit can help in the investigation. If you have your phone handy, take photos of the scene, where you were as well as the accident site.
Record other's experiences and what they saw and heard before and during the accident. Try to get their contact details.
If you were in a motor vehicle that was hit by the train, contact your insurer, and let them know of the accident. However, make sure that you tell them only what is necessary and not go into details. This information can be used by the insurer to invalidate your claim if the liable party is able to prove that you were at fault.
Keep conversations minimal and never speak to the insurance company or rail company alone. Make sure you have an attorney to handle all communication matters for you. The insurance company is not on your side and will seek as much information as they can to fight liability. They will even seek to pass off liability on you. Do not share your experience on social media. What you say can be used against your case in court. Likewise, limit any conversations with the press that may take interest in this accident/story.
How Our Experienced Train Attorneys Can Help
Heidari Law Group has years of experience handling accident cases and getting their clients the compensation they deserve. If you are hurt, don't let the rail companies and investigators pressure you to settle for less. Get a professional law firm that will investigate your case and maximize your claim.
With our skilled attorneys at Heidari Law Group, you can receive damages for:
Doctors, hospitals, and specialist bills that pile up from the potentially substantial injuries that you or a loved one suffered from the accident.
Ongoing medical care, therapy, and other unforeseen costs associated with the accident. You may be unable to walk or be traumatized for years after the physical injuries have healed. Compensation will help you get your life back.
Loss of wages due to missing work or being unable to perform the job due to a long-term injury sustained from the train accident. If you suffer a back injury and your job involves lifting, you may be unable to return to work for an extended period. During this time, you may be unable to pay rent, bills, and other expenses that are vital for you to take care of yourself and your loved ones.
Dealing with pains, both physical and emotional, can sometimes feel like a great weight upon you. Heidari Law Group is here to help you through this difficult time by taking the time to answer any questions you may have, explain to you what can be done along with relevant laws related to your case, and fight the individuals or companies that are responsible so that you can begin to move on.
If you or a loved one has been injured in a train accident in Los Angeles, CA, contact the lawyers at Heidari Law Group at 1-833-225-5454 or through our contact form for a free case evaluation.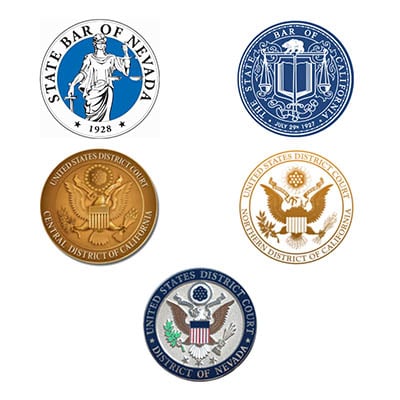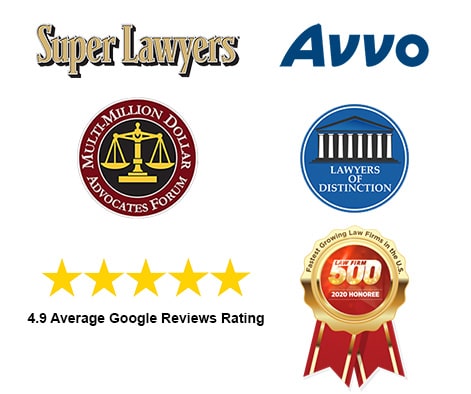 Super professional and knowledgeable. I am very impressed and really happy with the way I was treated. I appreciated all the dedication he put in to my such a difficult and complicated case. Sam spent a countless hours with me, just to make sure we won. He cares about his clients on a personal level. The whole experience with him and his staff was great from communication to his help finding doctors and proper treatment to the final result and settlement.