Los Angeles Spinal Cord Injury Lawyers
Our spinal cord Injury attorneys in Los Angeles work to make sure that you get the maximum compensation you deserve.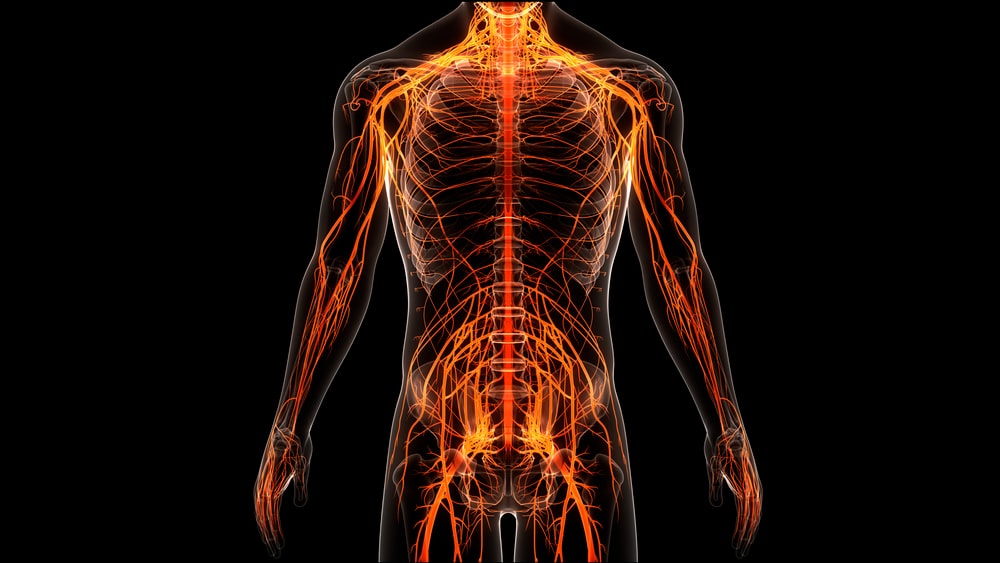 Spinal Cord Injury Attorneys & Lawyers in Los Angeles
Each year, many people suffer from a severe back injury that ends up being a spinal cord injury (SCI). Some of these common spinal cord injuries occur from the following.
Unfortunately, almost every type of accident could result in a spinal cord injury. Whether it is a car accident, motorcycle accident, construction accident, or a slip and fall accident, a spinal cord injury may result in life-changing effects. To some, they may not even be able to return back to their work position prior to the accident. This could take a very significant toll, not only physically, but mentally and emotionally as well.
Having the right Los Angeles spinal cord injury on your side will help with the process when filing a lawsuit for compensation against the negligent party. There are around 10,000 Americans that suffer spinal cord injuries from accidents each year.
Spinal Cord Injuries from Work
If you have suffered spinal cord injuries while at work, you also have the right to workers compensation while you are out from work. Usually, spinal cord injuries almost always occur while on the job. One of the most popular industries that experience spinal cord injuries the most in Los Angeles are construction accidents. If you have suffered injuries while at work, contact our Los Angeles employment attorneys today for a free consultation.
Causes of Spinal Cord Injuries in Los Angeles
Spinal cord injuries could result in lifelong effects. It could leave the victim injured and suffering emotional and physical pain for years. There are many different ways spinal cord injuries could occur. The most common causes of spinal cord injuries in Los Angeles are:
Car accident
Acts of violence (Fighting, Gunshot, etc.)
Falling from a ladder or up high
Work-related injury
Sports accidents
Sports injury or recreational activities, high impact
Battery
Disease, such as cancer or arthritis
Construction accidents
 If you have been in any of the above accidents, or don't know what the exact cause of your spinal cord injury is, contact our skilled Los Angeles spinal cord injury attorneys today to determine who could be responsible for your legal claim. During your free no risk consultation, we will identify the at-fault parties, and guide you step-by-step through every process of your spinal cord injury claim.
Since spinal cord injuries are potentially disabling and life-changing, it can impact the financial, social, and overall quality of your life. You should contact a personal injury attorney at the Heidari Law Group located in Los Angeles to review your case.
What accidents cause spinal cord injuries in Los Angeles?
What is a spinal cord injury?
A spinal cord injury (SCI) involves any type of damage to the spine that runs from the bottom of the brain / central nervous system (CNS), through your cervical (neck), all the way down through your lumbar (lower back), and ends at the coccyx (tailbone) / near your pelvis. Spinal cord injuries are life-changing because they cause permanent damage to your nerves. This can negatively impact your feeling, sensation, strength, and parts of your body.
The spinal cord can be broken out into four sections:
C1-C7 Cervical Vertebrae – Location is in the neck.
T1-T12 Thoracic Vertebrae – Location is in the upper back, with attachments to the ribcage.
L1-L5 Lumbar Vertebrae – Location is in the lower back.
S1-S5 Sacral Vertebrae – Location is in the pelvis.
At the very end of the spinal cord is the coccyx, also known as the tailbone (below the sacrum).
If you have spinal cord damage from an injury, you might feel like your life is completely changed with crippling effects. This will also heavily impact your mental health, emotions, and social life. A spinal cord injury lawyer should be contacted to help you with your case.
Spinal Cord Injury Causes
According to the National Spinal Cord Injury Statistical Center, the most common causes of spinal cord injuries are:
1% car accidents
7% slip and falls
1% acts of violence
6% sport accidents
Spinal Cord Injury Symptoms
A series of tests will need to be performed by your health care professional in order to determine the level of impact your spinal cord injury has on your body. Some of the spinal cord injury symptoms include the following.
Extreme back pain
Pressure on your head, neck, or back
Loss of movement
Losing the ability to feel
Numbness or loss of feeling with tingling (Hands and Feet)
Loss of bladder control or bowel control
Reflex problems and spasms
Difficulty breathing
Problems with balance and walking
Alteration of your senses
General paralysis
It is important that you need medical attention immediately if you experience any of these symptoms in an accident. A spinal cord injury (SCI) is life-changing and should be attended to right away.
Why choose our Los Angeles spinal cord injury attorneys?
It could be very difficult when deciding which personal injury attorney to go with. It is very important to choose an experienced attorney.
Our attorneys work to obtain maximum compensation for your injuries.
Our firm has decades of experience representing spinal cord injury victims successfully
Our spinal cord injury attorneys have experience dealing with injuries from several different accidents, such as car accidents, slip and fall, defective products, etc.
Our firm is conveniently located in the heart of Los Angeles on Wilshire.
Our Los Angeles attorneys work on a contingency fee basis, which means that you do not have to pay for our attorneys upfront unless we win compensation for you.
Our attorneys have experience dealing and negotiating with insurance companies.
Establishing Liability for Spinal Cord Injuries
To successfully file a claim for spinal cord injuries, a successful spinal cord injury attorney must prove:
The accident was caused by defendant's negligence
Defendant's negligence caused injury
Plaintiff suffered injuries
These elements could be very complex, especially if there are multiple parties, and so it requires the skill of an experienced attorney to protect your rights and pursue compensation for your injuries. Our Los Angeles attorneys work to hold defendant's financially accountable for their negligence.
Who are the defendants in a spinal cord injury claim?
There could be many liable parties for your spinal cord injuries. That is why it is important to seek legal help immediately to determine the at fault parties to file a legal claim against them. Waiting too long could result in your legal claim potentially getting dismissed. Different defendants include:
The driver of the vehicle if there was a car accident (for example, you could hold the driver liable if they were speeding, texting and driving, or drunk driving)
If the person who caused the accident was employed, and acting on the job, then the company could be a potential defendant
If the spinal cord injury was a result of a product defect, then the manufacturer and retailer of the products could be held liable
Health care providers that caused the accident to the spinal cord (for example, a misdiagnosis or a surgery improperly performed)
Property owners who might have created the situation for slip and fall accident that resulted in spinal cord injuries
What kind of damages could I recover from a spinal cord injury?
There are different damages a spinal cord injury victim could recover. This depends on a case by case basis. Our skilled Los Angeles attorneys give each spinal cord injury victim's case individualized attention. Different types of damages a spinal cord injury victim could receive includes:
Medical expenses (including surgery, treatment, medication, physical therapy, etc.)
Pain and suffering
Loss of enjoyment of life
Lost income (past and future damages)
Loss of consortium
Do I have a spinal cord injury case?
If you or a loved one has experienced a spinal cord injury as a result of someone else's negligence, you may have a claim against them for the injuries suffered. It is important to identify exactly who is the cause of your damages in order to bring the claim against them. If you cannot identify anyone that is liable for your spinal cord injuries, then you most likely do not have a valid claim. Usually, during traumatic accidents, such as car accidents, it is easy to point to a liable party.
What are common symptoms of a spinal cord injury?
After an accident, the victim may not necessarily feel pain simply because their adrenaline is at high. Spinal cord injuries are usually felt a couple days after the accident. If you have felt any of the below symptoms after an accident, our experienced attorneys recommend that you speak to  a medical professional immediately to determine if you are suffering a spinal cord injury. These symptoms include:
Numbness

Pain

Difficulty walking

Difficulty moving your hands

Difficulty breathing

Difficulty speaking

Difficulty coordinating your bodily movements

Paralysis
Spinal Cord Injuries in Los Angeles
There are several injuries associated with spinal cord injuries. Different medical injuries include:
Skin sensations: an injured spinal cord will result in a loss of skin sensation
Muscle tone: failing to use your spinal cord properly could result in weakened muscles, which leads to loss of control at the hands, feet, fingers, etc.
Sexual function: spinal cord damage could lead to lack of sexual functions.
Mental and emotional health: healing from spinal cord injuries could result in depression, anxiety, and PTSD.
Loss of blood circulation: damage to your spinal cord could result in high blood pressure and poor blood circulation.
Poor respiratory control: spinal cord damage could result in lung damage and respiratory control, weakening the muscles and making the body vulnerable to contract pneumonia.
Car Accident Spinal Cord Injuries In Los Angeles
Another main reason spinal cord injuries occur are through whiplash caused by car accidents. Whiplash occurs when your body suddenly goes through an extreme and quick movement as you're pushed forward and pushed back. Whiplash affects the spinal cord, specifically near the neck area. Whiplash may seem temporary at first, but the effects of it may last during someone's entire lifetime.
What type of compensation can I receive for a spinal cord injury in Los Angeles?
There are two different types of damages you could receive in your Los Angeles lawsuit. The first one is economic damages. Economic damages are those where you have the actual bills and invoices broken down to prove your injuries. The most common examples of economic damages are lost wages and medical bills.
Non-economic damages do not necessarily have bills or receipts, but include more emotional loss. For example, you may not be able to move on with your life the same way you would prior to the accident. You may feel as though your quality of life has been reduced. This all goes into pain and suffering.
Wrongful Death Attorneys In Los Angeles
 In certain circumstances, a spinal cord injury may lead to death. Spinal cord injuries are known to cause difficulty breathing. If not treated properly at the beginning, spinal cord injuries may unfortunately result in death. When this occurs, the family members of the victims have a right to file a wrongful death lawsuit against the negligent party. Part of the damages that you could receive from a wrongful death lawsuit as a family member are loss of companionship, support, and affection. Besides emotional damages, you could also receive damages for funeral expenses.
What should I do if I have suffered spinal cord injuries in Los Angeles?
Keep a detailed Journal: keep a detailed Journal of all the injuries and pain you are experiencing.

Take photos of the injuries: if there's any way that you could take photos of the injuries that you experience, it will help our attorneys determine the compensation you could receive.

Gather all the medical bills: proving your injuries is the most important thing you could do when filing a claim for medical bills. That is why we recommend that you collect and gather your medical bills from the first day of the accident to make sure that you get the maximum compensation you deserve.
 What are the different types of spinal cord injuries?
Paraplegia: this is the most common type of spinal cord injury, and occurs when there is some type of injury to the spinal cord right below the neck. Specifically, the most common area where spinal cord injuries affect are at the legs. Paraplegia can affect movement, sometimes even breathing. One who has suffered paraplegia may also need permanent at home care. Whether the at-home care is a ventilator, or physical rehabilitation and therapy sessions, it may end up being thousands of dollars in costs.

Tetraplegia: this is another way of saying quadriplegia, but occurs right in the neck area. Tetraplegia can possibly cause the victim to be bed-bound for the rest of their life.
What are the different levels of severity in spinal cord injuries?
Partial spinal cord: a partial spinal cord injury may affect only one limb in the body. However, the victim of the accident may still be able to move other parts of their body.

Complete spinal cord: a complete injury to the spinal cord may result in complete loss of feeling
Whether you have suffered complete or partial spinal cord injuries, it may take months, even years to heal. Some spinal cord injuries are permanent and will not even heal on their own. Regardless, with the physical injuries also comes the emotional suffering.
How much do our Los Angeles spinal cord injury attorneys cost?
Our knowledgeable spinal cord injury attorneys in Los Angeles take $0 from our clients up front. We work hard to make sure that our clients get a settlement or judgment amount. Once we do get a settlement or judgment, we will take a portion of the compensation we recover for our clients. This portion is a percentage that is determined by the amount of work we have done for our clients' case. The percentage is never shocking to our clients, as it is communicated well in advance.
This means that there are no fees unless we win. Find out how we can go forward with your spinal cord injury case today by giving us a call at your earliest convenience.
Common Defenses to Spinal Cord Injuries
An experienced spinal cord injury attorney needs to prepare for any defenses that could potentially be raised by the defendant. Different defenses that the defendant could raise include:
Contributory and comparative negligence: Los Angeles is in a jurisdiction that follows pure comparative negligence, which means that the plaintiff's damages could be reduced if they are found to be somewhat liable for their injuries.
Assumption of risk: if the spinal cord injury occurred while you were involved in a dangerous activity, such as skiing, the defendant could raise the defense of the assumption of risk to hold the plaintiff themselves liable for their injuries.
Contact a Los Angeles Attorney for a Spinal Cord Injury
Do you need a spinal cord injury attorney in Los Angeles?
If you have been injured in the Los Angeles area with a Spinal Cord Injury (SCI), you should contact a law firm to review your case. At Heidari Law Group, we have a highly experienced team of attorneys to help represent you and your case. Contact us today for a free case consultation.
We are conveniently located on Wilshire, in the heart of Los Angeles, and are available 24/7 via phone and email. Our clients are from surrounding cities including: Glendale, Burbank, Beverly Hills, Century City, Pasadena, Arcadia, Sierra Madre, Glendora, San Dimas, Silver Lake, West Hollywood, Long Beach, Inglewood, Hidden Hills, Whittier, Pomona, Norwalk, Lancaster, Santa Clarita, Montebello, San Gabriel, West Covina, East Los Angeles, El Monte, Manhattan Beach, Marina Del Rey, Cerritos, Alhambra, gardenia, Monterey Park, Lakewood, El Segundo, Commerce, Covina, Azusa, Rancho Palos Verdes, Baldwin Park, Rosemead, La Verne, etc.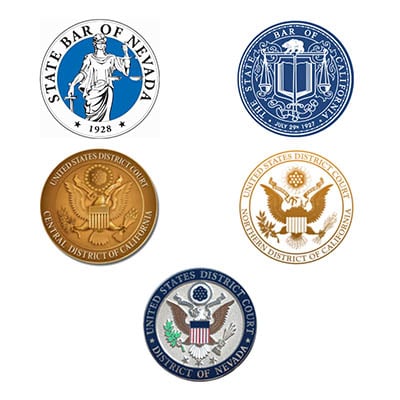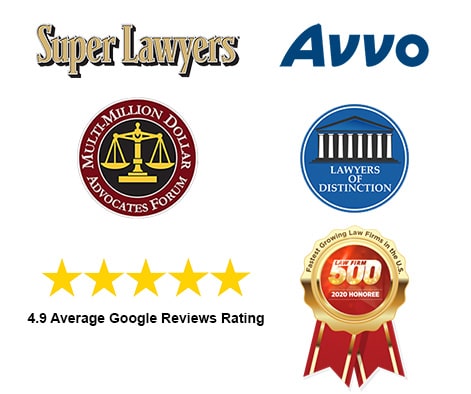 Heidari Law Group Los Angeles Practice Areas