Los Angeles Bad Faith Insurance Lawyers
Our experienced  Los Angeles attorneys provide legal assistance to victims of bad faith insurance policies in Los Angeles, California. Call us today to schedule a free case evaluation with our top rated Los Angeles attorneys.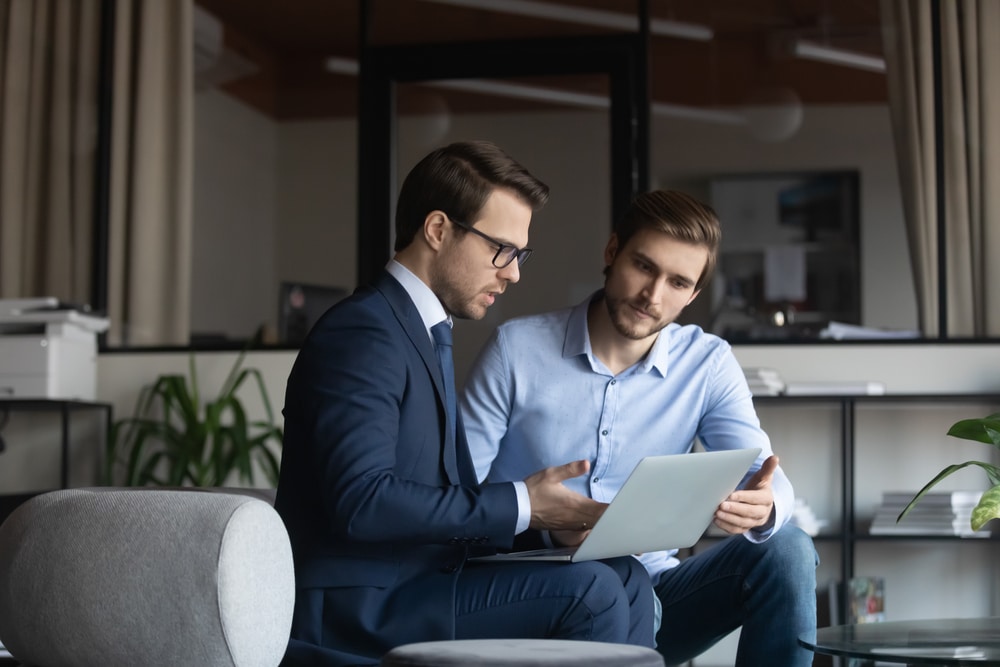 Los Angeles Bad Faith Insurance Attorneys
Our Los Angeles Insurance bad faith lawyers protect insurance policyholders from bad practices from the insurance companies. Yearly, several millions of people get involved in car accidents, fire accidents, slip and fall accidents, which require the need of insurance. But, what happens when the insurance company acts in bad faith? Our attorneys are here to help you receive compensation for your insurance companies' bad faith practices. We have decades of experience representing bad faith lawsuits against insurance companies, and work to make sure that insurance companies act in good faith.
Insurance companies are supposed to provide policyholders some stress relief in cases of emergencies. When you pay for insurance, you're paying for the potential benefits in case of an emergency. It could be frustrating and discouraging when your insurance company fails to act in good faith and pay the policy amount. When that occurs, you need to reach out to our top rated insurance bad faith attorneys.
Our top rated bad faith insurance companies understand how to navigate through the legal process with such a claim. We also understand how to conduct negotiations and communicate with insurance companies when filing the bad faith claim. Get the help you need today.
Our bad faith insurance attorneys believe that no consumer should get taken advantage of by an insurance company. Insurance companies must act in good faith when dealing with their insurance. If you or a loved one believes that an insurance company is failing to handle your claim in a reasonable manner, contact our bad faith attorneys in Los Angeles today. Our attorneys work to make sure that you receive financial compensation for any rights that have been violated.
What is bad faith?
Insurance companies  are considered to be for-profit companies. This means that they will constantly try to decrease their liability as much as possible to end up paying less than anticipated. This means that the insurance company will try to engage in several different tactics to avoid paying the insurance policy. When the insurance company does this to avoid paying you, you may have a claim against the insurance company for bad faith. When an insurance company denies qualified claims, contact our top rated bad faith attorneys today.
What is Bad Faith Insurance?
Under California law, insurance companies have an implied duty of fair dealing and good faith that must be upheld for each of the policy holders they ensure. When an insurance company delays, underpays, or flat out denies a claim in bad faith, this is called bad faith insurance. Not only is this an unethical practice conducted by many insurance companies, but it also opens the door for the policyholders to take legal action against the insurers for bad behavior.
Bad faith insurance can occur with first-party and third-party insurance claims across different insurance industries including health insurance, property insurance, life insurance, and disability insurance among others.
This usually occurs when insurance companies are working to deprive policyholders of their benefits. Nevertheless, bad faith insurance laws can vary from state-to-state. That is why it is very important to hire an experienced attorney that is well-versed with the laws of your state.
Insurance policies also have a provision that is referred to as the duty to defend. This states that if a lawsuit was filed against you, your insurance  companies are obligated to represent you throughout the lawsuit. That means that the insurance premiums that you are paying every year go towards the legal costs of defending you if you were to end up in a lawsuit. If your insurance company fails to defend you properly from the third party claims, you may have a claim for bad faith Insurance practices.
How Do Insurance Companies Engage in Bad Faith Practices in Los Angeles?
There are two different bad faith claims you could have against your insurance company. This includes first party claims and third-party claims.
First-party claims occur when the insurance company deals with your claim directly. That means that the insurance company most likely would respond to your claim for property damage, health insurance, or other individual insurance coverage. Examples include:
When an insurance company fails to adhere to the terms of their insurance contract. This would fall under a breach-of-contract claim.
When the insurance company refuses to pay the insurance benefits.
When the insurance company refuses to conduct a reasonable investigation into the claim.
Our bad faith insurance attorneys could also bring a claim against insurance companies for fraud or malice. The fact that they were aware that they were engaging in bad faith, yet continued nevertheless could be a cause for malice.
Third party claims occur when another party sues you, and your insurance company is supposed to protect you. Examples of third-party bad faith claims include:
When your insurance company fails to defend you against another party.
When your insurance company fails to pay for defense costs.
If any of the above circumstances occur, you may have a claim against your insurance company for bad faith policies. Contact our attorneys today to see how you could seek compensation for these bad faith policies.
What should I do if my insurance company is acting in bad faith?
Before filing a lawsuit for bad faith against your insurance company, it must be proven that you have worked with the insurance company as much as possible to reach an acceptable agreement. Our attorney suggests that you review your insurance policy to determine what is covered, and what exactly the insurance company is denying.
What Must Be Proven in a Bad Faith Lawsuit?
Under bad faith law, the policyholder must be able to prove that the benefits they were due under their insurance policy were underpaid or withheld entirely and that the insurer's reasoning for why they denied, delayed, or underpaid on the claim was not reasonable.  It is imperative that you hire an experienced Los Angeles insurance dispute attorney to determine if you have a valid claim for bad faith. Your bad faith insurance attorney must take the necessary steps to make sure that all the bad faith elements have been met when pursuing such a claim. Our experienced personal injury attorneys have handled bad faith claims for decades.
Bad Faith Insurance Examples
When the insurer fails to investigate claims: laws mandate that an insurer must conduct a fair and thorough review process of the claims. During this review process, they should be investigating reasonable and available evidence. When the insurer conducts an unreasonable investigation, they could be held under a bad face standard. No insurance can deny payments at good faith without fully investigating the claim.
When the insurer failed to conduct an independent medical examination: when the insurer denies the claim without ordering an independent medical examination, this could be an indication of bad faith conduct. Although it is not required that the insurer request an independent medical examination, it could show that the insurer acted unreasonably. This could also show that the insurer has bias.
Unreasonable delay: when the insurer unreasonably delays the investigation into the claim, this could be viable evidence of bad faith. The insurer must conduct a reasonable and diligent investigation into the claims. Oftentimes, insurers try to prolong the process as much as possible to delay paying any insurance policies.
Misrepresentations: misrepresenting a coverage provision can give rise to bad faith. This occurs when the agent who sold the policy misrepresented the insurance provisions.
Attempting to rescind the insurance policy: when the insurer tries to rescind the insurance policy to prevent paying a benefit claim, the insurer has been engaging in bad faith. But, if the insurer rescinded the lawsuit reasonably, the plaintiff most likely does not have a viable claim for bad faith. That is why it is very important to hire an experienced bad faith attorney to pursue your claims for you.
Refusing to communicate with policyholders.
Refusing to pay reasonable limits.
What Damages Could I Receive from an Insurance Bad Faith Lawsuit?
Different types of damages you could receive include:
Legal fees
Emotional distress
Costs the insurance company had to pay a third party
Mental suffering
Costs the policy should have covered that the injured party had to pay out of pocket
Punitive damages: Punitive damages are a specific type of damage that the court awards to make an example out of the insurance company's bad actions. This is an exemplary damage, and the court can award punitive damages when they would like to punish the insurance company for their severe and extreme behavior. In certain cases, some courts will compel punitive damages. Punitive damages could value up to millions of dollars in bad faith cases.
Types Of Insurance
The different types of insurance policies could include, but are not limited to:
Property insurance
Life insurance
Disability insurance
Health insurance
California Bad Faith Laws
California also entitles plaintiffs who are filing the lawsuit for bad faith to receive substantial and additional compensation. To see if your claim qualifies under a California bad faith claim, contact our attorneys today.
What Type of Bad Faith Insurance Claims Do We Handle?
We handle all types of an insurance claims, including:
Disability insurance
Health insurance
Life Insurance
Auto Insurance
Property insurance
Business insurance
Homeowners insurance
We have an extensive amount of experience and resources to take on insurance companies. Our investigative team will thoroughly examine the merits of your bad faith insurance claim and gather as much evidence as possible to hold the at-fault party liable.
How much do our Los Angeles bad faith attorneys cost?
Our experienced attorneys work on a contingency fee basis, which means that you do not have to pay us any fees until we win a judgment or settlement in your favor. We understand that after going through such a traumatic experience like a car accident, many victims may not have enough set aside to pay for an attorney up front. Our contingency fee agreement allows us to pursue your claims for you and take on the risk of litigating your claim.
Why hire our Los Angeles Insurance bad faith attorneys?
Experience: our attorneys have decades of experience representing clients in bad faith insurance lawsuits. Our experience is our number one priority. We want to make sure that we have all the necessary materials and knowledge to pursue your claim accurately. We have brought in millions of dollars worth of settlements and awards. Several other Los Angeles firms have small skill attorneys who may not have prior experience litigating such large important claims of bad faith. Our aggressive litigation attorneys are available to take on your claim.
Relationships: we have relationships with top rated experts in Los Angeles
We strive to keep our clients informed throughout the entire process of their bad faith Insurance claim. We understand that oftentimes insurance claims can take years until a settlement is reached, or the parties go to trial. We want to make sure that our client is kept in the loop throughout the entire process.
Resources: we have several experienced personal injury attorneys in our office to make sure that your claims are efficiently and adequately represented.
Availability: we are available 24/7 via phone and email, and also have our office in the heart of Los Angeles on Wilshire conveniently located near you.
Insurance Experimental Denials
Many insurance companies deny treatment simply because it is " experimental."  Currently, with advanced technology, several treatments are now on the rise for various diseases and illnesses. Oftentimes, treatment methods are the only options for those who have an illness.  However, the insurance company would deny the treatment simply because they  consider it  experimental.
Many  purchase insurance and pay premiums on their insurance with the hope that the insurance company could pay for the treatment they need in the future. So if the only available treatment is considered experimental, this could result in very severe potential long-term health problems. Treatments that are approved by the Federal Drug Administration should be accepted by your insurance company. If your insurance company denies payment for such a treatment, you may appeal their decision, and possibly file a bad faith insurance claim against them.
This is most often seen in situations where the patient has cancer. To determine if the treatment is considered experimental in nature, check to see if the new treatment is approved by the Federal Drug Administration, if the treatment is peer reviewed, if there is sufficient evidence to back up the treatment, and if there are patients that have tried the treatment. If your insurance company has denied your treatment simply because it is considered experimental, contact our  experienced personal injury attorneys today.
Contact Our Los Angeles Bad Faith Injury Attorneys Today For A Free No Risk Consultation
Our Los Angeles bad faith Insurance lawyers hold insurance companies accountable for their actions. You need a bad faith insurance attorney that has experience with these cases. One that can get you the best return for the injustices you've suffered at the hands of greedy insurance companies. If you're being treated unfairly by your insurance company, Heidari Law Group can help you settle your legal disputes. Give us a call today at 1-833-225-5454 to get started or send us a message at info@heidarilawgroup.com.
Our attorneys fight aggressively for your rights to make sure that you have not been taken advantage of and the insurance company does not downplay their liability. We are not afraid to fight big insurance companies and take them to court. For a free consultation, contact our bad faith insurance attorneys today.
We have represented people who been taken advantage of by their insurance company in various cities in Los Angeles County, including, but not limited to: Los Angeles, Santa Monica, Beverly Hills, Long Beach, La Mirada, Pasadena, Malibu, Burbank, Compton, Glendale, Whittier, Torrance, Calabasas, West Hollywood, Culver City, Pomona, Lancaster, Norwalk, Santa Clarita, Downey, Palmdale, Hidden Hills, Arcadia, East Los Angeles, Rowland Heights, Montebello, El Monte, La Puente, Hawthorne, Redondo Beach, San Gabriel, San Dimas, Rancho Palos Verdes, Glendora, Alhambra, Carson, Manhattan Beach, gardenia, Cerritos, Marina Del Rey, West Covina, Covina, Monterey Park, South Gate, El Segundo, Lakewood, Rosemead, Commerce, Bellflower, Baldwin Park.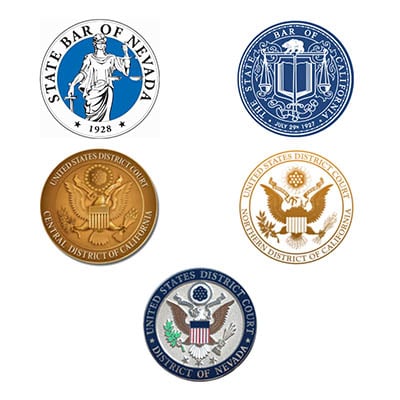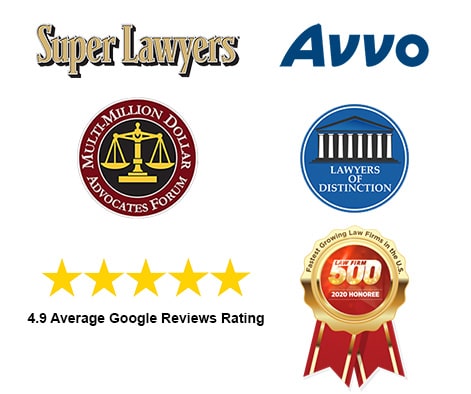 Heidari Law Group Irvine Practice Areas