Los Angeles Nursing Home Abuse and Neglect Attorney
Our experienced Los Angeles nursing home abuse attorneys are here to represent your claims. Our attorneys have significant trial experience. Talk to our experienced nursing home abuse attorneys today for a free consultation.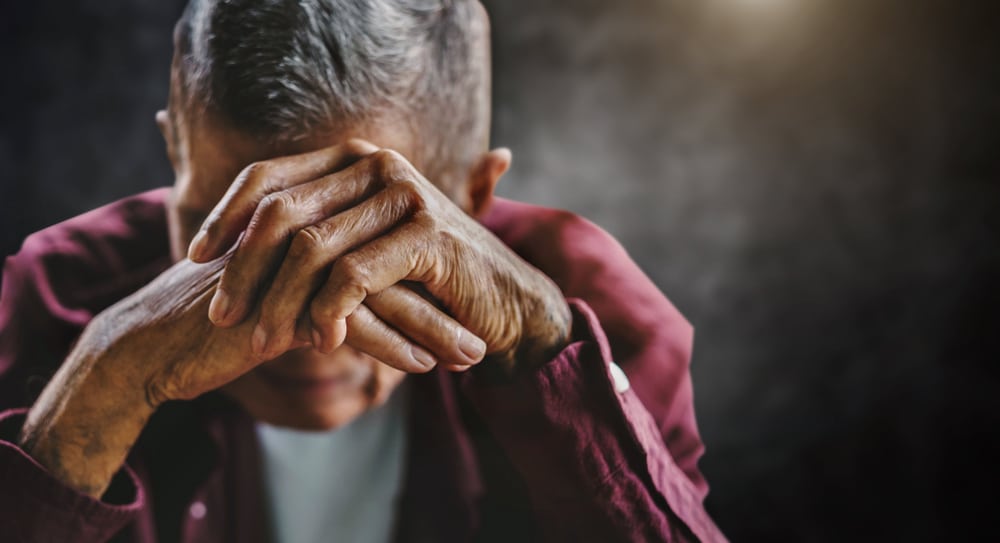 Los Angeles Elder Abuse Attorneys
Unfortunately, seniors are often victims of abuse. This is especially in common in major cities in California, such as Los Angeles and San Francisco. Abuse can take form in many different ways. For example, abuse can be physical, financial, or emotional. Unfortunately, oftentimes elder abuse occurs by someone who's close to the senior, whether it is a family member, or a caretaker.
Our Los Angeles elder abuse attorneys are available 24/7 to take on your elder abuse claim.  We have decades of experience representing the rights for those who have been taken advantage of. We work to make sure that incidents like this do not occur again. We are constantly on your side, and committed to your elder abuse claim.
If you know someone in Los Angeles who has been a victim of elder abuse, we encourage you to contact our Los Angeles elder abuse attorneys immediately. We have been representing people's rights in order for them to get the compensation they deserve.
Different Types of Elder Abuse in Los Angeles
There are different types of elder abuse that could potentially take place. If you have experienced any of the below types of elder abuse, contact our attorneys today for free no risk consultation. We have dealt with all different types of elder abuse, including:
Physical abuse: this occurs when there is constant physical contact. The physical contact can be harmful, cause injury, or be offensive. Examples include hitting, kicking, punching, slapping, fighting, pushing, and pulling the victim. Physical abuse could also be indirect, for example when the caretaker deprives the elder from food and water. The different types of injuries that could potentially occur from physical abuse include broken bones, traumatic brain injury, and possibly death.
Emotional abuse: this occurs when the fuser verbally mistreats the elder. Examples include yelling, isolating the victim, and saying derogatory terms.
Financial abuse: this is one of the most common types of abuse in Los Angeles. This occurs when someone who has a close relationship with the elder convinces them to invest in bad Investments, pay them lump sum amounts, or forges a check.
Whether you or someone you know has suffered physical, emotional, or financial abuse, contact our attorneys today to help you receive compensation for these injuries.
Nursing Home Abuse in Los Angeles
Nursing home abuse occurs when a nursing home resident becomes a victim to abuse. Nursing home abuse is most likely committed by staff members., residents, visitors, or third parties such as maintenance workers.
What type of compensation could you receive for elder abuse cases in Los Angeles?
There are a variety of different types of compensation you could receive for an elder abuse case filed in Los Angeles. Examples of compensation include:
Medical bills for physical injuries
Physical Therapy
Medication
Hospital stays
Pain and suffering
Relocation to a new nursing home facility
Psychological counseling
Emotional counseling
Loss of quality of life
Punitive damages: punitive damages are awarded in certain circumstances in Los Angeles. If the court finds any fraud or deceit on behalf of the defendant, they could most likely order punitive damages.
The amount of compensation regarding your Los Angeles elder abuse case depends on the circumstances of the situation. For example, if the victim suffered severe physical injuries from the physical abuse, they will most likely be able to recover a large sum of compensation for their injuries.
When should I file my elder abuse claim in Los Angeles?
There is a statute of limitations in California that imposes a time limit as to when the victim could file a claim for elder abuse. When you file your claim after this time when it passes, you could potentially risk losing your entire case, and your case getting dismissed. The statute of limitations for elder abuse cases in Los Angeles is 2 years from the date the injury occurs. This means that the elder abuse victim, or their personal representative, has to file the elder abuse claim within two years. That is why it is very important to seek the advice of a Los Angeles elder abuse attorney immediately to determine if you could file your claim.
Nursing Home Abuse Statistics in Los Angeles
According to the Los Angeles Sheriff Department:
There is a constant 10% increase of elder abuse in Los Angeles County.
In 2018, there were around 200 elder abuse incidents reported in just the city of Los Angeles. This is an 18% increase compared to the number of elder abuse victims the city of Los Angeles had the year before.
The majority of elder abuse cases in Los Angeles involve financial abuse. Usually, children that live in another state call the Los Angeles police department to report that there's a third-party financially taking advantage of their parents who live in Los Angeles.
Nursing Home Abuse Statistics in the United States
There are about five million elders who are abused each year.
1 in 10 elder Americans have experienced some form of elder abuse.
36% of nursing home residents have experienced at least one incident of physical abuse.
90% of nursing homes in the United States have reported having a shortage of nurse aides.
Elderly Americans who have problems with dementia and disabilities are more likely to be vulnerable to nursing home abuse.
If you or a loved one have been a victim of nursing home abuse, contact our California and Nevada nursing home abuse attorneys today. Our attorneys have decades of experience representing nursing home abuse victims. We understand that this is very difficult to deal with, especially if you have a loved one who has been the victim of nursing home abuse. It is important to hire an experienced nursing home abuse attorney that is well-versed in California laws.
How much do our Los Angeles elder abuse attorneys cost?
Our elder abuse attorneys work on a contingency fee basis, which means that you do not have to pay for our attorneys upfront unless we win a settlement or judgment in your favor. We understand that after becoming a victim of elder abuse, especially after financial abuse, the victim may not have enough financial funds to hire an attorney. This allows us to pursue your legal claims for you, while you focus on healing from your injuries.
Who could be a party to an elder abuse lawsuit?
The defendant is the party that defends themselves and the claims that are brought against them. There are many different types of defendants in an elder abuse case. Some examples of defendants include:
Nursing home facility
Caregiver
Family member
Nurse
Doctor
Physical therapist
Examples of Nursing Home Abuse
Nursing home abuse can be physical, psychological, sexual, or even financial. It's any willful act that involves injuring or harming a resident. It's intentional conduct that causes the victim pain, suffering, and sometimes, even impairment. There are different categories of nursing home abuse. These different categories include:
Psychological abuse accounts for 11.6% of nursing home abuse. Examples of this include instances of yelling and threats to intimidate the nursing home resident.
Financial exploitation accounts for 6.8% of nursing home abuse. There are estimates that show that financial exploitation contributes to United States seniors losing around 3 billion to 37 billion each year.
Physical abuse accounts for 2.6% of nursing home abuse.
Sexual abuse accounts for 6.8% of nursing home abuse. This includes instances of rape, sexual assault, indecent exposure, or unwanted touching.
Neglect accounts for 4.2% of nursing home abuse.
Abuse or Negligence?
It Is important to note that nursing home abuse and nursing home negligence are two different types of claims the plaintiff may make. Because of these different elements, it is important to hire an experienced nursing home abuse attorney to aggressively fight for your rights. Nursing home abuse is different from neglect in a sense that negligence is against the nursing home company. Negligence occurs when the nursing home fails to deliver the services necessary to maintain the quality of life of residents.
For example, negligence can occur if the home fails to protect its residents from harm. These can include falls, burglarized rooms, or residents wandering out of the compound. In this case, the nursing home could be liable for negligent security.
Either way, you should get in touch with a nursing home abuse and neglect attorney as soon as possible. This way, you can stop the abuse or neglect that's harming your elderly loved one.
What should I do if I suspect nursing home abuse?
There are several laws in California and Los Angeles that protect seniors from abuse. If you suspect that a loved one is being abused, it is important to take immediate action and call 911 immediately. You can also report the abuse to the police department so they can conduct an official criminal investigation. Next, it is important that you hire an experienced elder abuse attorney to pursue compensation for the injuries suffered.
How Our Los Angeles Nursing Home Abuse Attorneys Can Help
One of the first things our Los Angeles nursing home abuse and neglect lawyers will do is look for viable witnesses. Such witnesses may include other coherent residents of the facility.
The goal here is to find out if anyone has witnessed the unacceptable behavior of the nursing home staff. Our attorneys work together as much as possible to build up your claim to ensure that you are well compensated for your traumatic experience. Below are some steps our nursing home abuse attorneys take when trying to put together your clean:
1. Interview Family Members
Our nursing home abuse attorneys interview family members of the victim. Usually, family members could have a sense of what the victim went through, and how the victim may have been vulnerable to the abuse. Family members could also speak about the impact that it had on the victim.
2. Conduct Social Media Investigations
A 2015 study found at least 35% of cases of nursing home workers post abusive photos of residents. These images were downright dehumanizing, with some of them having violated the law. Our nursing home abuse attorneys will sift through these social media accounts. Your legal team will look for any evidence online that the nursing home has been abusive.
3. Track Down Former Employees of the Home
Many nursing homes in the United States have turnover rates ranging from 50% to 100%. This high quittance rate is a top culprit behind the poor quality of care in many elderly facilities. It's also one of the reasons why understaffed homes have overworked employees.
Extreme fatigue, in turn, can make people behave in a manner that's way out of line. Unfortunately, it could also make them quick-tempered, and thus, abusive. In many other cases, other employees can no longer tolerate their co-workers' behaviors. As such, they quit.
Our nursing home abuse attorneys will look at the employment history of the nursing home you want to sue. From here, we will reach out to previous employees and ask them about your loved one's treatment.
4. Obtain Inspection and Survey Reports of the Home
Our skilled nursing home abuse attorneys will do this on your behalf to find evidence of abuse or neglect. As legal experts, we know if the nursing home violated state or federal laws.
For instance, under the Nursing Home Reform Act, facilities have a duty to prevent falls. They should have adequate fall prevention methods and devices in place. Failure to do so makes them liable for injuries resulting from slips, trips, and falls.
5. Acquire Health and Medical Records
Your loved one's medical records may be hard to obtain on your own due to confidentiality laws. However, our experienced lawyers could do this for you to shed light on a nursing home's unlawful conduct. For instance, the records may show evidence of medical malpractice or physician errors.
6. File an Administrative Complaint
Once our legal team has gathered enough evidence, we will help you file the complaint. You can also expect our nursing home abuse lawyers to curate a demand letter. After officiating this document, we will mail it to the facility.
7. File a Lawsuit
In the world of personal injury cases, there's always a deadline for filing a lawsuit. These time limits are the statute of limitations. It's the length of time given to plaintiffs to file a lawsuit against the defendant.
Under California laws, the statute of limitations for personal injury is only two years. Nursing home abuse cases often fall under personal injuries. Either way, you need to file the lawsuit within this period; you can't sue the nursing home after this.
However, it could be hard to determine when the statute's clock has started ticking in your case. The nursing home can exploit this area of the law in their favor. If you put off filing the lawsuit, the defendant may make it seem that they didn't cause the injuries. That's why it's vital to speak to our elder abuse lawyers as soon as you suspect nursing home abuse. This way, you'll have a legal team who'll unearth evidence proving your claim.
Stop the Abuse Now
Do you have suspicions about the nursing home where your elderly family member lives? Our experienced team of attorneys at Heidari Law Group can help keep your loved one safe from the hands of abusers. Get in touch with an experienced nursing home neglect attorney today for a free, no-obligation consultation.
Do not wait to contact us if you or a loved one has suffered elder abuse in Los Angeles. We are ready to help, and to protect your rights to make sure you receive compensation for your elder abuse injuries. Call us today to schedule a free consultation with our Los Angeles attorneys.
We have represented elder abuse victims in various cities in Los Angeles County, including, but not limited to: Los Angeles, Santa Monica, Beverly Hills, Long Beach, La Mirada, Pasadena, Malibu, Burbank, Compton, Glendale, Whittier, Torrance, Calabasas, West Hollywood, Culver City, Pomona, Lancaster, Norwalk, Santa Clarita, Downey, Palmdale, Hidden Hills, Arcadia, East Los Angeles, Rowland Heights, Montebello, El Monte, La Puente, Hawthorne, Redondo Beach, San Gabriel, San Dimas, Rancho Palos Verdes, Glendora, Alhambra, Carson, Manhattan Beach, gardenia, Cerritos, Marina Del Rey, West Covina, Covina, Monterey Park, South Gate, El Segundo, Lakewood, Rosemead, Commerce, Bellflower, Baldwin Park.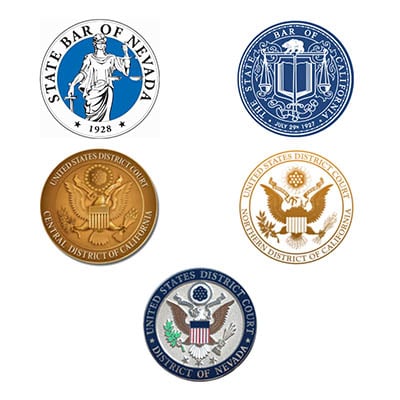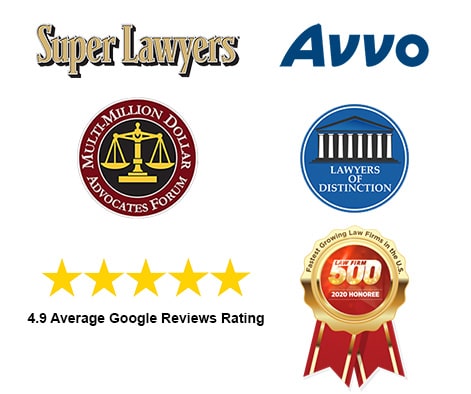 Heidari Law Group Irvine Practice Areas