Los Angeles Assault and Battery Lawyer
If you are living in Los Angeles and have experienced assault and/or battery, contact Heidari Law Group right away. Our assault and battery experts can help review your case. Contact us anytime for a free consultation.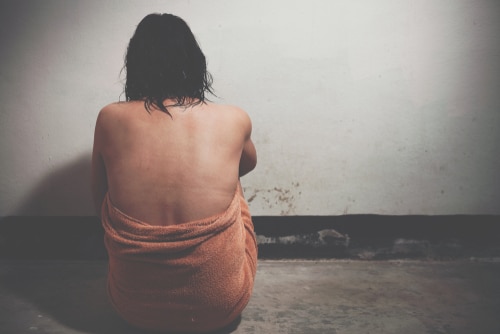 Assault and Battery Lawyers & Attorneys in Los Angeles
The horrors of assault and battery can leave an emotional scar on an individual, no matter if the injuries are long term or not. For example, if you ever experience or go through being cornered in a parking lot by someone with a knife, that unfortunately can leave a psychological effect on you that would make you constantly be scared of entering a parking lot. If you were stabbed or slashed, physical battery would leave you with perhaps permanent scarring and put you in a position where you wouldn't be able to return to your everyday life and even work; subsequently not allowing you to pay for your respective medical bills.
The team at Heidari Law Group does not just "understand," your situation – but rather will help you take the right course of action in order to get the justice you deserve. There is no reason why you should be scared of bringing this to the attention of our team. You should never go about this alone, and receiving our support and guidance is the first step in gaining the control of your life back.
The Difference Between Assault and Battery in California
California law sees assault and battery as two very distinct crimes, but when combined – end up being a lethal combo.
Assault is typically when an individual threatens their victim on purpose with some type of physical violence. There is intent behind it. Though, normally they do not need to go all the way through with the threat for the respective "assault" charge(s) to be delivered in court. The victim in this case, needs to just feel that the threat against them is definite.
Battery is an act that is against the law – since it is in the form of actual physical contact that causes damage/injury. Battery also can include sexual acts and crimes such as molestation, rape, and physical sexual force. Furthermore, police brutality is another form of battery.
Criminal Vs. Civil Court Cases in Los Angeles
Once you become a victim of assault and battery, you may have the ability to strike back with both a criminal and civil court case against the person who hurt you.D This in turn will help the police investigate what happened and will of course help you get the justice you deserve. Once there is enough information and evidence that will back your story up, the person who harmed you (the attacker), will be charged for the crime they committed. What will happen next is they will either plead "guilty" or "not guilty." Once they plead guilty, they will be sentenced to however much time the court decides based on the law and evidence. If the attacker decided to plead not guilty, their case will end up going to trial in front of a carefully selected jury. In California's criminal court, the district attorney's (DA) office will show up and represent the "people" or "state" and move forward to prove that the person who attacked you actually committed the crime, and of course – be punished for what they did by serving a sentence in prison. If needed, you may need to come to the courthouse and tell your story, which will help complete your case against the attacker. Aside from that, your lawyers will take care of everything else and make sure that they do everything in their power to ensure justice is served.
The difference between civil and criminal cases within the state of California is that in civil, you and your lawyers forge ahead with the claims and take ownership of the litigation path, and in criminal, the District Attorney's office helps move the case forward and will check in with you regarding the appropriate steps.
Seeking any type of action in civil court involves the person that was hurt to look for a qualified California attorney, and then file a suit against the attacker, which is the defendant. In a civil trial, the verdict won't be as much as if the attacker is guilty or not – but rather how much they will owe you in monetary compensation. In civil court, normally if the attacker (defendant) loses, they will need to pay a fine to the plaintiff, which in this case, will be the person who was hurt and damaged. In fact, there are different types of claims, including emotional and physical damages that are caused. The defendant may be ordered to pay a very large sum of money to the plaintiff after the Judge decides the verdict. In order for this to even take place, a California Assault & Battery Lawyer must help with the proceedings.
Top California Assault & Battery Attorneys in Los Angeles
If you have been physically assaulted or hurt by anyone, or know anyone that has been through a similar situation, our top Los Angeles Assault & Battery legal team can help guide you in the right direction. Our team at Heidari Law Group wants to help your unfortunate situation by providing the best possible information and guidance, backed by legal counsel that will help get you the end results you truly deserve for your case. Call or text us today for a free consultation.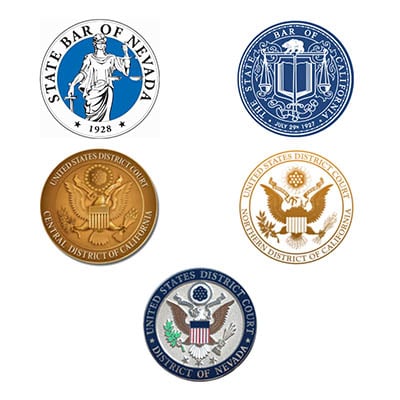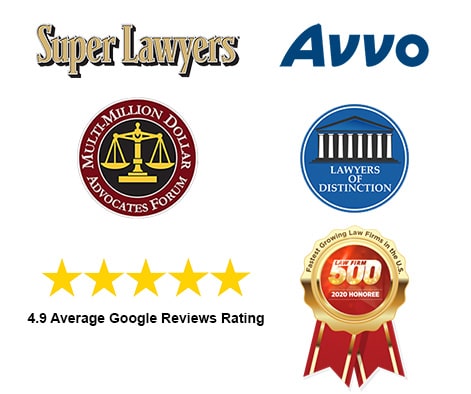 Heidari Law Group Los Angeles Practice Areas