Los Angeles Pedestrian Accident Lawyer
Get experienced help from a Los Angeles personal injury attorney you can trust at Heidari Law Group. Call us today for a free, no-obligation case evaluation.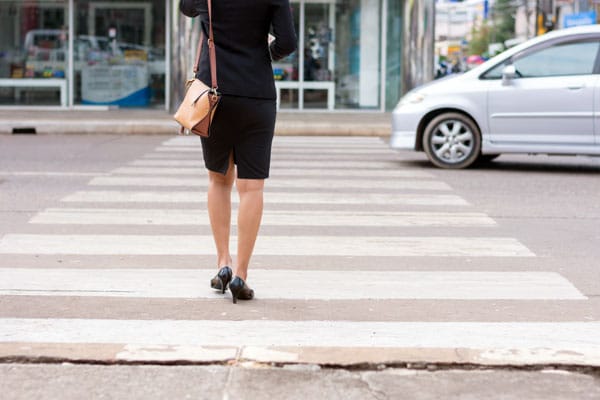 Pedestrian Accident Lawyers & Attorneys in Los Angeles
Pedestrian accidents can be very scary and harmful for a person crossing the street or a parking lot. They could incur both physical and psychological damage. The city of Los Angeles enjoys very beautiful weather, and with that comes many pedestrians who are walking the streets and crosswalks. Unfortunately, with the heavy traffic, pedestrian accidents are more likely to happen. Los Angeles is considered to be dangerous for a pedestrian to walk through.  And while sometimes, they are just unintended accidents, those causing them need to be held accountable.
According to the GHSA (Governor's Highway Safety Association), there were 6,721 pedestrian deaths in the year 2020, despite the fact that half of the year was spent under lockdown during the COVID 19 pandemic. This number has increased by 4.8% when compared to last year. The pedestrian fatality rate was 2.3 billion vehicle miles traveled, which was a 21% increase from the year before.
If you or someone you love has been the victim of a pedestrian accident, you know how much pain and suffering an accident can cause. Are you wondering how a pedestrian accident attorney could help you? Whether you are hoping to recover medical bills or be compensated for your wages, read on to learn how a pedestrian accident attorney can help you in the aftermath of your accident.
How Do Pedestrian Accidents Happen in Los Angeles?
Our pedestrian accident attorneys will try to gather as much as possible to determine how the accident occurred. Certainly, there are traffic and pedestrian laws to help avoid such potentially dangerous accidents. Every accident must be specifically studied to determine liability.
Common causes of pedestrian accidents in Los Angeles:
Motorists failing to stop at crosswalks
Distracted driving, whether it is talking, texting, applying makeup, or eating while driving. Some studies have shown that distracted driving could have more severe consequences to the victim than driving under the influence.
U-turns made illegally
Limited visibility because of parked cars
Pedestrians walking across a busy street at the wrong place
Jaywalking
Weather: although Los Angeles weather is mostly sunny, any rain or storms that do come through pose a risk to drivers on the road.
Right turns at crosswalks
Driver ignoring pedestrian signs
Running red lights
Speeding
Driving Under the Influence (Intoxicated): if you are concerned the driver was under the influence, alert the police when they arrive so they could fo the proper tests.
One of the other considerations will be if the municipality played any role in the accident happening. Was the traffic layout and intersection poorly planned or marked? Were the crosswalk devices used to control both pedestrians and traffic functioning properly?
A good pedestrian attorney will consider the cause of the accident to help identify all who should be held responsible for it.
Common Injuries Suffered in Los Angeles Pedestrian Accidents
A car that hits a pedestrian while moving at even the slowest of speeds could be impactful and can cause serious personal injuries. Being hit by a moving vehicle can cause catastrophic injuries, sometimes even death. Even the most moderate injuries can have a long-term impact on the victim's life.
The following potential injuries from a pedestrian accident might include:
Broken bones
Facial injuries
Dental injuries
Road rash
Spinal cord injuries
Traumatic brain injury
Even the slightest of these injuries can put a victim out of work, rack up large medical bills, and put them in deep financial debt. Often injuries connected to a pedestrian-vehicle accident need long-term medical care and rehabilitation.
How Can a Los Angeles Pedestrian Accident Firm Help?
As the victim of a pedestrian accident, there are numerous ways an attorney will help you navigate your life following the accident. The quicker you find an experienced pedestrian accident attorney, the faster you could receive compensation for your injuries. From immediately following the accident, through your recovery, they can help to determine fault, navigate damages, and guide and advise along the way.
What Our Experienced Los Angeles Pedestrian Attorneys Will Do
Finding Who Is at Fault for the Accident
Our attorneys will scour the information from the scene of the accident. We might want to talk to witnesses of the accident, even though the police have already done this. Often people remember something later that becomes important. This can become potential testimony later in the case when determining liability. This is why it is important to get as much information as possible when an accident happens and document it all. We will also look closely at other evidence collected at the scene of the accident. We have relationships with experts located in Los Angeles, and with their expertise, they can figure out how the accident occurred.
We will also evaluate all medical documents connected to the case to help in determining fault and the damages you could be compensated for.
Determining Damages
We work to help out the victim as much as possible. Medical bills are easy to calculate if all have been documented properly. Lost wages would also be easy to calculate if the plaintiff had been working prior to the accident. We will also use many factors to add in damages for your pain and suffering. It's a little harder to put a number on pain and suffering, and each case is different. Our experienced attorneys will be able to look at all the factors in the case to help negotiate this number.
Insurance Mediator and Negotiator
An insurance company is going to want you to quickly accept an offer. They are in the business of offering the least amount they can get away with. They don't want to pay out any more in damages than absolutely necessary. That is why if you were not represented by an attorney, they will try to downplay the injuries and liability as much as possible.
We will communicate with insurance companies and act as a mediator between you and the insurance company. We will recognize when an offer is too low. Part of our job is to negotiate on your behalf, so you can focus on healing.
How to Proceed with Your Case
Often pedestrian accident cases get settled out of court since both parties would not want to go to trial. The two sides can then come to an agreement on the settlement amount. Our attorneys work as fast as possible to make sure a favorable settlement is reached between the parties. If both parties fail to come to a settlement agreement, our trial attorneys will be on standby to litigate such claims.
Contact an Experienced Pedestrian Accident Attorney
If you or a loved one has been the victim of a pedestrian accident, you recognize there are a myriad of legal hurdles to overcome. We have been representing pedestrian victims for decades and work to make sure you get the maximum compensation possible.  If you have been involved in an accident and need representation, we can help. We offer free case consultation and are available 24/7 to evaluate your case. Contact us today so we can help protect your rights and get you the compensation you deserve.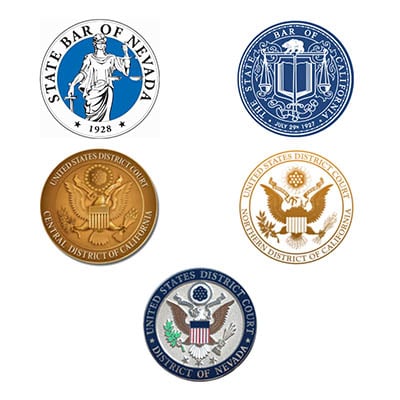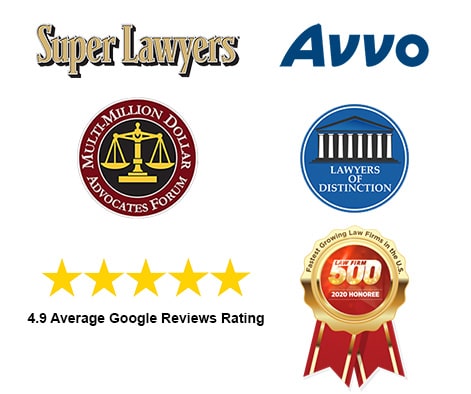 Heidari Law Group Los Angeles Practice Areas