Workplace Harassment Lawyer Los Angeles
Workplace harassment can take place in many forms. If you have been a victim of workplace harassment, contact our Los Angeles attorneys. Our  aggressive Los Angeles attorneys fight for your rights.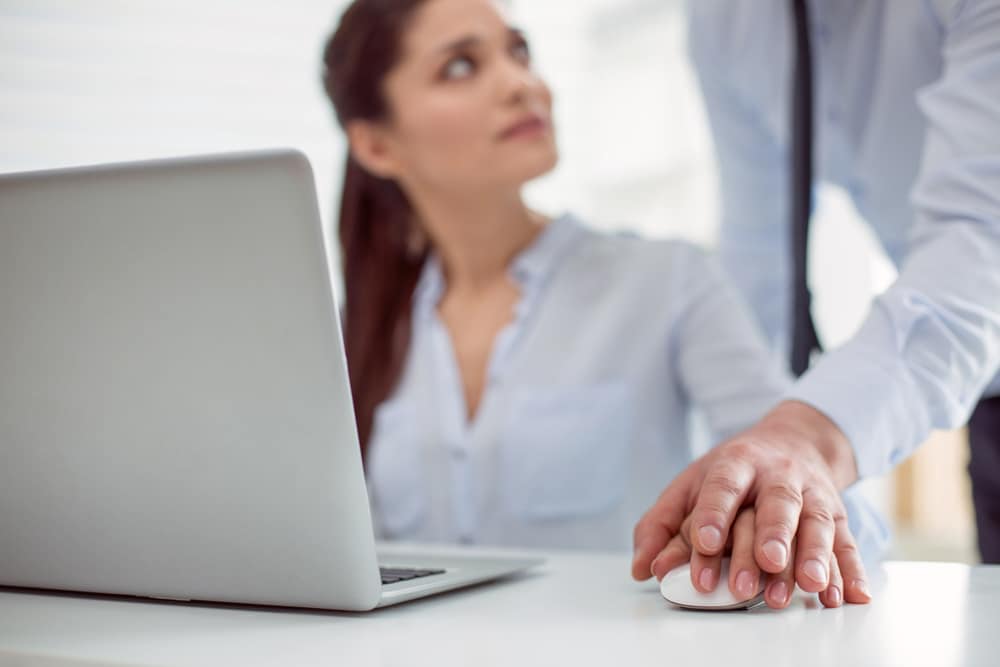 Our Los Angeles workplace harassment attorneys have decades of experience representing employees who have been taken advantage of at work. We have been standing up for the rights of employees in Los Angeles, California who have been subjected to workplace harassment in a hostile work environment. During our confidential consultation, we will discuss the different options you have to put an end to this workplace harassment. We believe that no employee should suffer workplace harassment.
 Unfortunately, workplace harassment is one of the most common types of workplace misconduct that employees face. Sexual harassment is one of the most common types of harassment in Los Angeles. Our attorneys stand up for those who have had the rights taken advantage of and harmed by unlawful conduct in the workplace. 
Our Los Angeles attorneys offer a free no risk consultation to review your claim and determine the types of damages you could potentially receive for your workplace harassment claim. Under California law, workplace harassment can be in the form of verbal, physical, or visual harassment. California law defines harassment very broadly. Verbal harassment includes instances of derogatory comments and sexual favors. Physical abuse refers to unwanted touching.  Visual harassment includes posting inappropriate photographs, especially on social media.
It is important to differentiate between harassment and bullying. Several different types of harassment don't qualify as discrimination. You must be a member of a protected class in order to face discriminatory harassment. Harassment creates a hostile work environment, and several employees are left feeling uncomfortable at work. If you are constantly getting harassed for being in a protected class, contact our attorneys today. We believe that no employee should have to endure harassment. Those who do, should be entitled to compensation for their injuries. Our workplace harassment attorneys have decades of experience representing  harassment victims. We have recovered millions for clients.
Workplace Sexual Harassment Statistics
Despite the fact that there are several laws in place under both California and Los Angeles labor laws, sexual harassment is one of the most common forms of harassment in Los Angeles. It shocks many after learning about how prevalent it is in the workplace. In a study done by Huffington Post based on responses by female employees, findings included: 
 1 in 3 women younger than 35 have been sexually harassed at work at least once. About 1 in 10  that reported being sexually harassed have been sexually harassed by a female.

 Sexual harassment can take place in many different forms, such as verbal and physical harassment. Around 80% of victims who reported workplace sexual harassment experienced verbal sexual harassment. Around 44% also experienced unwanted physical sexual advances.

 

About 75% of workplace sexual harassment claims go unreported. This is because several victims who have suffered workplace sexual harassment are afraid of speaking up and risk losing their job and being retaliated against.

Many do not even realize that the incident that occurred was actually sexual harassment at work.

 Regardless of the position, sexual harassment is experienced everywhere. Whether it is a managerial position, or a  first-year administrative position, sexual harassment can be experienced anywhere and by anyone, regardless of position, education, and ethnicity. 

55% of victims who have spoken up against sexual harassment experienced at the workplace are

retaliated against

in a report released by the United States Equal Employment Opportunity Commission in 2020. This retaliation discourages several victims from speaking up.

 39% of employees are not confident that their issues will be addressed if they were to report the workplace sexual harassment.

 95% of the men who  have initiated workplace harassment have not been punished.

 32% of employees are not aware the sexual harassment can take form in verbal statements, such as jokes. 

 Workplace harassment costs an average of 2.6 billion dollars in lost productivity.

 60% of the LGBTQ population experiences harassment in the workplace. 
How to Prove Workplace Harassment in Los Angeles 
In cases where a single comment has been made, it may be difficult to prove workplace harassment. There are certain circumstances that could assist you in proving your case for workplace harassment against the employer. This includes:
When the harassment incidents are repetitive

When the harassment incident is seriously offensive as to cause severe physical injury

When the harassment has severely interfered with your ability to perform your job
If you have experienced harassment that falls under any one of the above categories, you should talk to your employer about the incident. If your employer fails to take any immediate action, contact our skilled employment harassment attorneys immediately.
Workplace Harassment California Laws
Under the California Fair Employment and Housing Act, it is unlawful for an employer to harass an individual because of their race, religion, color, national origin, ancestry, physical or mental disability, medical condition, sex, age, or sexual orientation.

Another protected class that has recently been added to this list is when a worker files for family or medical leave. If you or a loved one have suffered harassment because you have fallen in the above-mentioned categories, contact our attorneys today. Under California laws, you could receive compensation for your harassment claim if the harassment has completely altered your condition of employment. Examples of harassment that have altered employment include work-related stress or when the employee takes a leave of absence.

In California, employees who are filing a claim for workplace harassment must obtain a right-to-sue notice from the California Department of Fair Employment and housing. Without this right-to-sue notice, an employee is not able to file a lawsuit against the employer.

It is important to note that the time limit for filing a workplace harassment claim in California is one year from the incident.

An employer faces strict liability for harassment, meaning that the employer will be held liable regardless of proof of fault. If the management knew about the harassment, and failed to make any decisions, the management company could also be held liable for damages.

Because there are so many complex sets of rules in California, we advise that you seek the assistance of an experienced employment law attorney immediately after being harassed at work.

The longer you wait, the more likely your claim may be dismissed.
Workplace Harassment Examples
From representing workplace harassment clients for decades, we have put together a list of the most common examples that we have seen. This includes:
Use of racial slurs

Appropriate jokes

Commentary on age

Uncomfortable physical contact

Intimidation

Physical assault

Threats to employees person or job security

Insults

Mockery

Posting offensive Images

Spreading offenses emails

Use of degrading comments

Intolerance for religious customs

Intolerance for sexual orientation, gender, or gender presentation

Excluding the employee from the decision-making process
The list above is not exhaustive.  If you have experienced any of the above examples, along with any other examples not mentioned, contact our attorneys immediately to determine how you have been affected and how you can file a harassment claim.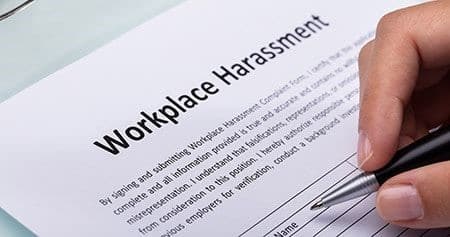 What are the different types of harassment in Los Angeles?
Discriminatory Harassment.

This type of harassment is based on the victim's perceived inclusion in a protected class.

Discrimination-based harassment

in the workplace can include bullying someone for their race, religious beliefs, disabilities, age, or sexual orientation. Examples of discriminatory harassment include making racial slurs or jokes, making fun of someone for being a male working in a role often perceived as a woman's, having intolerance towards religious holidays, refusing to make reasonable accommodations for a disabled employee, or leaving an employee out of workplace meetings or activities because of their age.

Sexual Harassment.

Unwanted sexual conduct, advances, or behavior in the workplace. Examples of this form of harassment can include inappropriate touching or gestures, making sexual comments or jokes, sharing sexual photos, or invading someone's personal space in a sexual way. Sexual harassment in the workplace is a prevalent issue in industries such as the restaurant or entertainment business. According to a

study conducted by the EEOC

, over 25% of women have or will face some type of sexual harassment in the workplace.

Psychological Harassment.

Bullying of someone's psychological well-being. Psychological harassment in the workplace is often verbal but can also involve belittling someone's ideas, constantly challenging someone, isolating or denying someone's presence, or spreading rumors about someone.

Physical Harassment.

Also known as workplace violence, this type of harassment involves threats, physical attacks, or even assault. Some examples of physical harassment include threatening behavior, making direct threats of violence, destruction of property, or physical attacks. Workers in the healthcare, social services, education, and public transportation industries are at the most risk for this type of harassment.

Retaliation.

Taking actions to prevent or punish an employee's involvement in a protected, whistleblower or anti-discrimination activity. This includes enforcing disciplinary actions such as demotion,

termination

, non-promotion, or non-selection on employees for their participation in protected activities.

Quid Pro Quo Harassment.

A type of harassment where benefits or advantages are offered to an employee in return for sexual favors. This form of sexual harassment can also be used as blackmail.

Power Harassment.

Intimidation, threats, blackmail, or any other sort of harassment driven by a power disparity between the harasser and the victim. Examples of power harassment in the workplace include making excessive or unreasonable demands that cannot be met, intruding into an employee's personal life, or making demeaning demands which are far below an employee's capabilities.

Personal Harassment.

The bullying or singling out of a particular employee regardless of their inclusion/exclusion from a protected class. This form of harassment isn't necessarily illegal in itself, but can still create a hostile or uncomfortable working environment for employees which can harm their well-being and the company as a whole. Examples of personal harassment in the workplace can include making offensive jokes, personally humiliating someone, using intimidation tactics, making critical remarks about a particular employee, or making inappropriate comments.

Online Harassment.

Also known as cyberbullying, online harassment in the workplace creates a hostile work environment for employees through digital harassment on social media platforms or online chat applications. This type of harassment comes in many forms such as sharing humiliating secrets or pictures of someone through email or on a public chat forum, sending harassing messages to the individual, or spreading rumors or gossip about an individual on social media.
What should I do if I have been harassed at work in Los Angeles?
The first step to take if you have been harassed at work is to keep a detailed journal documenting the time, place, and details of the harassing event that took place. Don't forget to also mention witness names and contact witness information who may have experienced the incident. After taking note of what just occurred, contact our experienced harassment attorneys immediately to discuss your claim. 
One of the first steps in filing a harassment lawsuit in California is obtaining a right-to-sue notice from California Department of Fair Employment and Housing. At first, the claim must be filed with this department before filing a lawsuit against your employer. The claim must be filed within one year of the harassment incident. The  California department reviews the workplace harassment claim, and investigates the situation. They then provide the employee with the right to sue, where the employee could file a private civil action claim.  For assistance with filing a claim with the California Department of Fair Employment and Housing, contact our employment law attorneys in Los Angeles today. Our attorneys can determine the best method in filing such a claim. 
Should I report my workplace harassment to Human Resources in Los Angeles?
In certain situations, our attorneys advise that employees take the first step and report the harassment or sexual harassment by speaking to a human resources representative. This is one of the first steps an employee should take prior to filing a claim for workplace harassment.
Unfortunately, many victims of sexual harassment at work have found that the human resources department may not always be as protective of the victim,  especially if the harasser is someone who holds a high position at work.
Could my employer fire me for reporting harassment in Los Angeles?
If you have reported your employer for harassment, it is illegal for your employer to fire you as this is considered to be wrongful termination. This is considered retaliation, and you may have a claim for workplace retaliation if you have been let go for reporting harassment or any other violation in the workplace. Your report should never be held against you by your employer. Examples of retaliation include denying a promotion, demoting your position, or letting you go.
Harassment in the workplace is illegal and there are legal protections in place to help you. Our employment law attorneys will work to investigate your claim and build a case to help you receive compensation for your damages suffered. Our firm is one of the most experienced Los Angeles employment law firms. Contact us to arrange a consultation today.
What do our Los Angeles workplace harassment attorneys do?
 Our attorneys understand that it could be very devastating to be a victim of workplace harassment. Victims of harassment, especially sexual harassment can go through traumatic emotional distress. Our attorneys are committed to helping victims. Our attorneys:
Hold harassers accountable

Create an effective and efficient legal strategy to address the workplace harassment claim

Work to obtain justice in your favor

Keep your workplace harassment claim confidential

Investigate the workplace harassment claim to make sure you have strong evidence in your favor

Work to make sure that the harassment does not occur again 
If you or a loved one has been a victim of harassment at the workplace, contact our Los Angeles harassment lawyers at Heidari Law Group today. We will go through your case during a free no risk consultation period during this consultation, we could determine what the potential next steps are. We have offices located in every major city including Glendale, Beverly Hills, Inglewood, Century City, Santa Monica, Long Beach, Pasadena, Malibu, Burbank, Compton, Whittier, Torrance, Pomona, West Hollywood, Lancaster, Santa Clarita, Downey, Norwalk, it is knows, Montebello, Arcadia, San Gabriel, Alhambra. 
Contact us today to see how you can assert your workplace rights and hold your harasser accountable. We are ready to help.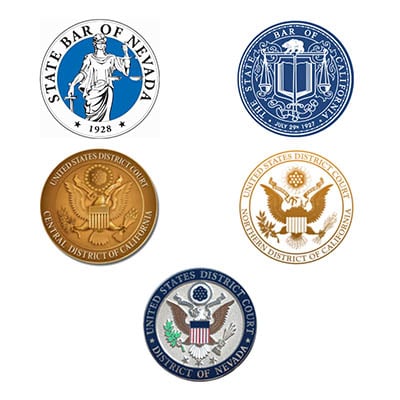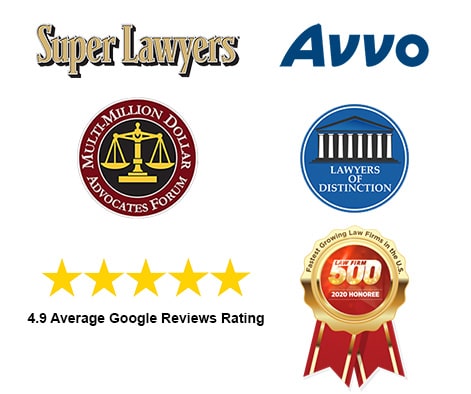 Heidari Law Group Irvine Practice Areas