Los Angeles Disability Discrimination Attorneys
Contact our dedicated employment discrimination attorneys today for a free no risk consultation. We are located in Los Angeles, and are available to help 24/7.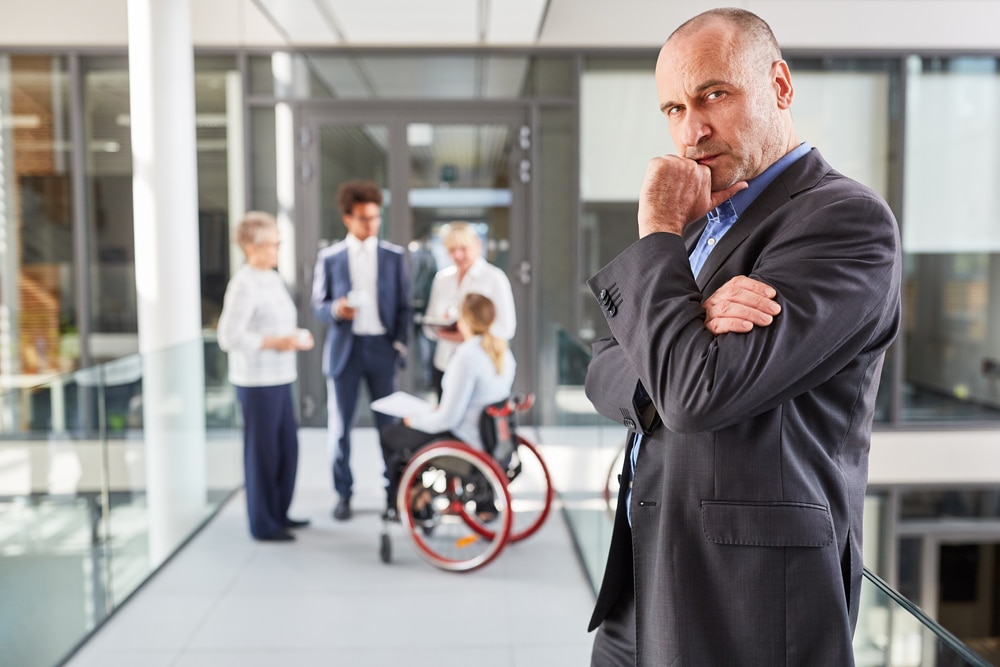 It is illegal for an employer in Los Angeles to discriminate against their employees simply because they are disabled. Not only is it unethical, but the employee could seek compensation for the discriminatory experience. There are several laws in place in California that protect an employee from being discriminated against simply because they belong to a protected class.
Disability discrimination has become a very serious issue in Los Angeles, California. It could be very complex navigating through the legal system if you have been discriminated against while at work. Our employment law attorneys are here to help you.
If you are a part of a protected class that California considers a disability, you may have a disability claim against your employer. Every employee has the right to fair treatment from an employer. An employer cannot use a discriminatory motive to make hiring decisions. A Los Angeles Discrimination Attorney can help explain more.
Disabilities Recognized in California
According to the Americans with Disabilities Act, there is no specific list that outlines different medical conditions that could render a disability. Examples of medical conditions that could be considered a disability include:
Blindness
Diabetes
Cancer
Epilepsy
Intellectual disabilities
Partial or completely missing limbs
Mobility impairments requiring the use of a wheelchair
Autism
Cerebral palsy
HIV infection
Multiple sclerosis
Muscular dystrophy
Major depressive disorder
Bipolar disorder
Post-traumatic stress disorder
Obsessive-compulsive disorder
Schizophrenia
The Americans with Disabilities Act has declared that disabilities and impairments do not include:
Homosexuality and bisexuality
Compulsive gambling
Kleptomania
Pyromania
Transvestism
Transexualism
Exhibitionism
Pedophilia
Voyeurism
Gender identity disorders not resulting from physical impairments
Sexual behavior disorders
Physical characteristics (eye color, hair color, left-handedness, etc.)
Common personality traits
Psychoactive substance use disorders resulting from current illegal use of drugs
Disability Discrimination Laws
There are several different types of laws that address disability discrimination. These include:
The Americans with Disabilities Act
The California Fair Employment and Housing Act
Rehabilitation Act
Unruh Civil Rights Act
Disabled persons act
All these acts mentioned above specifically prohibit any type of disability discrimination at the work place. If an employer discriminates against you because of your disability, or your potential disability, you have the right to file a claim against them for compensation. It is important that you get help from an experienced top-rated disability discrimination attorney.
Examples of Disability Discrimination in Los Angeles
Common examples of disability discrimination at work in Los Angeles are:
Failing to hire an employee because they are disabled
Failing to consider reasonable accommodations for the disabled employee
Retaliating against a disabled employee
Firing an employee after an injury renders them disabled
Firing an employee for taking a disability related leave
Treating the disabled employee less favorably compared to other employees who hold the same positions
Why hire our disability attorneys?
Our attorneys work on a contingency fee basis, which means that you do not have to pay for our attorneys upfront until we win a compensation or settlement in your favor.
Our attorneys provide free no risk confidential consultations where we will discuss the merits of your claim, and determine how you could potentially receive compensation for your injuries.
Our attorneys have decades of discrimination experience litigating claims for victims who have been discriminated against
Our employment law attorneys are available 24/7 via phone, email, or in person
Our attorneys have strong relationships with top rated employment experts
Our attorneys will take care of the entire legal process for you and communicate with the at-fault party while you get a piece of mind
Could I receive worker's compensation and Social Security disability insurance benefits?
Unfortunately, in certain workplace situations, an employee may get involved in an accident that renders them disabled. If you have been disabled from suffering an injury on the job, you could be able to get workers compensation and Social Security disability insurance benefits at the same time.  Both types of compensation have different purposes. For example, Social Security disability insurance is to provide you with financial relief. The workers compensation payments are meant to compensate the plaintiff simply because they have suffered an injury on the job. It is possible to receive both types of payments, but to determine if you specifically are eligible, contact our attorneys today for a free case review.
What type of compensation could I receive for my disability discrimination claim?
The damages you could receive depend on the circumstances of your disability discrimination claim. Examples of the different types of damages you could receive include:
Lost income
Emotional distress
Reinstatement with improved conditions
Punitive damages
It is important that you hire an experienced disability discrimination attorney that knows how to navigate through the legal process when filing a disability discrimination claim.
When can I request a reasonable accommodation?
You can request reasonable accommodations if you are a disabled employee and you have an impairment to your essential functions at work. Examples of essential functions include the expertise and skill that is required to perform these job functions. If you have any type of impairment, you do have the right to ask your employer for reasonable accommodations.
What type of employers are required to provide reasonable accommodations?
Under the Americans with Disabilities Act employers who have more than 15 or more employees must provide reasonable accommodations to disabled employees. There are other requirements for other smaller businesses. To determine if your employer false Ander these requirements, contact our top-rated disability discrimination attorneys.
What is a reasonable accommodation for disabled employees in the workplace?
Employees who have a disability could request reasonable accommodations from their employers. Accommodations could be requested through any of the employment processes, including the hiring process or while the employee starts working. Usually, examples of reasonable accommodations and employer must provide include:
Changing job tasks to a less stressful environment
Providing disability parking
Allowing reduced hours
Adjusting the employee's computer
Improving accessibility to the restrooms and break rooms
Allowing service animals
Reassigning an employee to a different position for their request
According to the Equal Employment Opportunity Commission (EEOC), reasonable accommodations depend on the circumstances of the employment, along with the disability the employee has. Therefore, there is no specific clear cut reasonable accommodation all employers must provide. Both the employer and the employee must come to some sort of agreement to create an effective solution for disability accessibility.
Contact Our Los Angeles Disability Attorneys
Since there is a statute of limitations in place, we advise that you get into contact with our disability discrimination attorneys immediately to determine how you should go about your case.  We always make sure that our clients are well informed regarding the circumstances of their claim. Call us today for a free case review. We are located in the heart of Los Angeles to address any of your questions or concerns that you may have with your disability discrimination claim.
We understand that it could be very difficult to be discriminated against, especially at work. You may feel helpless, and confused. Many do not even realize that they may have a claim against their employer for the discrimination they have faced, including racial discrimination. For more information, contact our litigation attorneys today. One of the best ways to protect your rights in the workplace is to seek legal help immediately.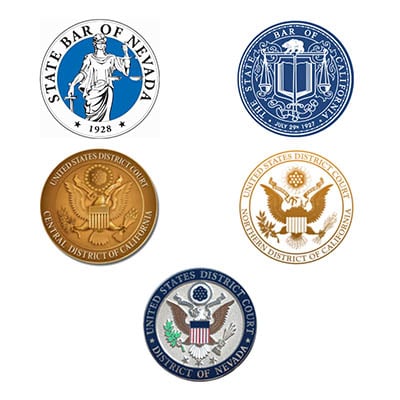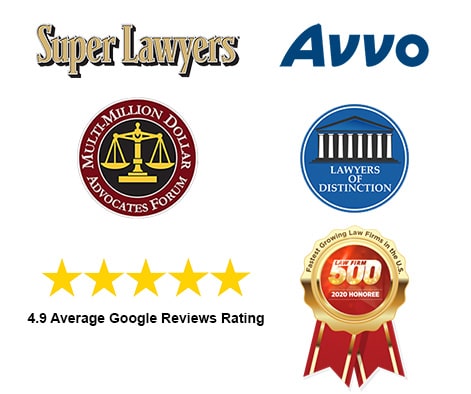 Heidari Law Group Irvine Practice Areas