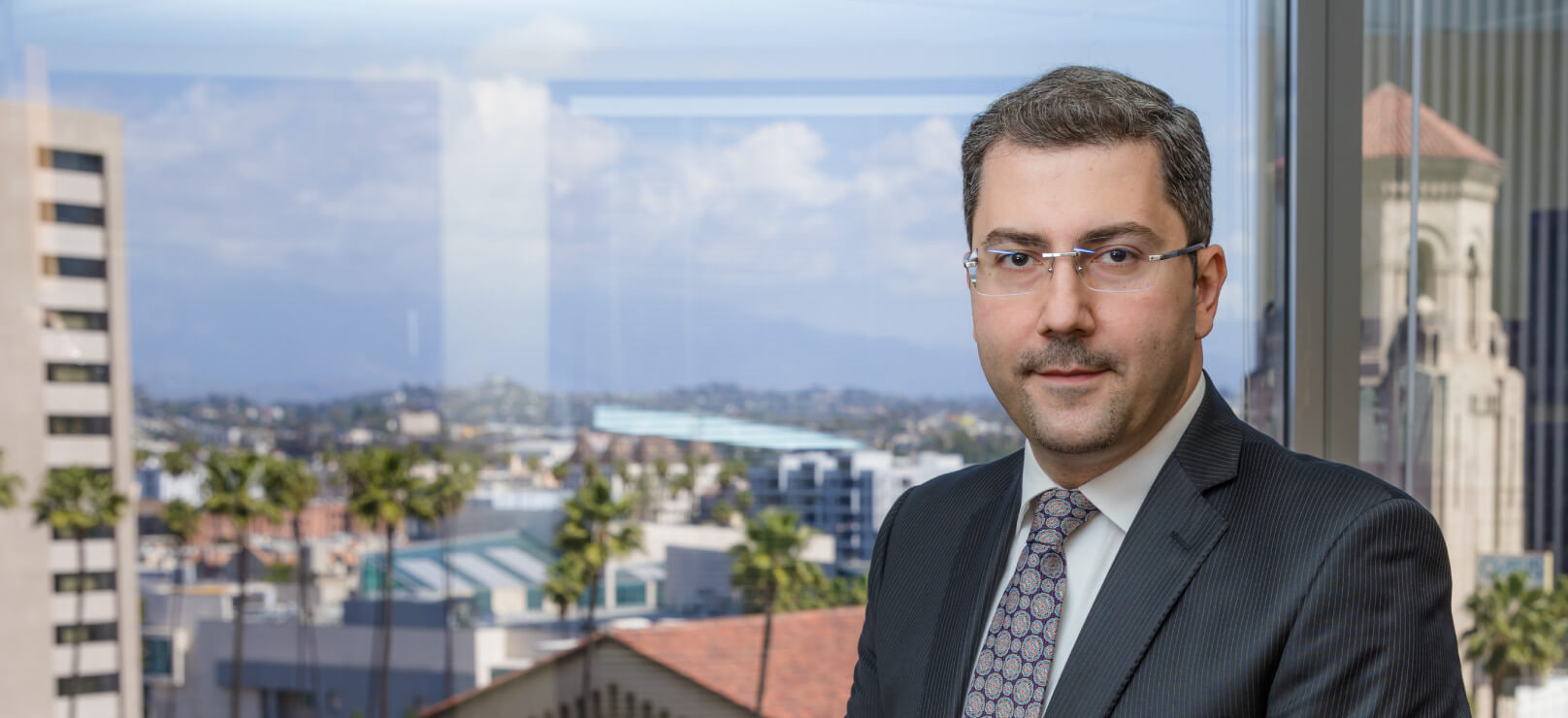 ER & Hospital Negligence
Contact our Los Angeles emergency room and hospital malpractice attorneys today for a free consultation. Our attorneys have decades of experience representing victims of emergency room malpractice and negligence.
$500,000
Premises Liability
$1.4 Million
Brain Injury
$3.3 Million
Motorcycle Accident
$2.0 Million
Car accident
$1.0 Million
Ride Share Accident
$1.1 Million
Motor Vehicle Accident
$500,000
Trip and Fall Accident
$1.0 Million
Medical Malpractice
$250,000
Airline Accident
$500,000
Premises Liability
$1.4 Million
Brain Injury
$3.3 Million
Motorcycle Accident
$2.0 Million
Car accident
$1.0 Million
Ride Share Accident
$1.1 Million
Motor Vehicle Accident
$500,000
Trip and Fall Accident
$1.0 Million
Medical Malpractice
$250,000
Airline Accident
Case

Results
$3.3 Million
Motorcycle Accident
$2.0 Million
Car accident
$1.4 Million
Brain Injury
$1.1 Million
Motor Vehicle Accident
Hospital Malpractice Negligence in Los Angeles
Los Angeles County has a variety of hospitals and emergency rooms readily available to residents. Los Angeles has top-rated hospitals when compared to the entire country. However, unfortunately, mistakes still happen. Many residents in Los Angeles suffer from emergency room medical malpractice each day.
As a patient at a hospital, you expect the highest standard of care when getting treated. Medical malpractice, or hospital negligence, occurs when a medical professional deviates from the accepted medical standard of care. This occurs when the healthcare professional engages in some act that is not considered standard in the medical community. For example, if your doctor fails to order x-rays and every other doctor in the community would have ordered x-rays, then your doctor would most likely be found liable for hospital negligence.
When is an emergency room and hospital mistake considered malpractice?
When the healthcare professional negligently causes a patient to suffer preventable harm, you most likely have a medical malpractice claim against the healthcare professional. Unfortunately, emergency room negligence is very common, and avoidable. It could result in severe and permanent injuries.
How do emergency room errors occur?
Emergency rooms are designated for those patients who need urgent care. Each hospital most likely has a section for emergency rooms. However, due to the urgency, several mistakes can go wrong. For example, test results may be delayed, or a patient may be improperly discharged.
What is the medical standard of care in hospital and emergency room negligence?
The medical standard of care is a term used to determine if the healthcare professional was negligent. For example, health care professionals must adhere to mandatory medical requirements to ensure that their patients are handled in a safe manner. Doctors take the Hippocratic Oath to make sure that they act diligently and ethically. If a doctor acts outside the Hippocratic Oath, they most likely have deviated from the standard of care. The courts will compare the performance of the health care professional to the performance of what a reasonable health care professional would have done.
Who could be liable for hospital negligence in Los Angeles?
All health care professionals that were involved in bringing about the injury could be held liable for hospital negligence in Los Angeles. It is important that a thorough investigation must be held to determine which parties were involved in causing the injuries. That is why it is very important to hire an experienced medical malpractice attorney for assistance. Examples of possible defendants include:
Doctors
Hospitals
Pharmaceutical companies
Nurses
Surgeons
Physician's assistants
Nurse practitioner
Radiologist
Urgent Care Center
Dentists
Orthodontist
Chiropractors
Pharmacists
Anesthesiologists
The list above is not intended to be the entire exhaustive list of everyone who could be held liable. In certain cases, multiple parties could be held liable in a hospital negligence claim. For example, an anesthesiologist and the surgeon who worked together during the surgery could be held liable together in a hospital negligence claim. In order to determine which party acted negligent, contact our attorneys today for free no risk consultation where we can take a look at all the parties involved and determine the at fault parties.
Elements of Emergency Room and Hospital Negligence
The following elements are needed when proving hospital negligence. Some of these elements may require extensive research and evidence, that is why it is important to hire an experienced Los Angeles hospital negligence attorney. We will work to establish that all of these elements are met.
The standard of care is not met and is in violation
A duty was owed to the patient by the physician
Negligence caused an injury with the patient
Serious damages occurred due to the injury
Most Common Types of Emergency Room Malpractice in Los Angeles
Below are the most common types of emergency room malpractice claims we have encountered:
Misdiagnosis: this occurs when an emergency room doctor negligently misdiagnoses a patient, and due to the misdiagnosis, the patient's immediate need is not addressed. The patient then suffers injuries such as a stroke or heart attack.
Pharmaceutical error: this occurs when the patient is given incorrect medication, the medication then causes severe injury.
Surgical errors: this occurs when a surgery is done in the emergency room, and it is performed negligently. For example, the surgeon can perform on the wrong side of the body, fail to treat the proper body part, or negligently leave a medical device in the patient's body.
Emergency Room Medical Malpractice Statistics
52% of all reported cases of misdiagnosis were caused by emergency room physicians. One of the main reasons why emergency room physicians face malpractice claims is because they have inadequate medical education and history, interpret the test results incorrectly, or fail to speak to the patient.
For every 100,000 emergency department visits, there are around 3.7 claims for emergency room malpractice.
Examples of Emergency Room and Hospital Negligence Claims
Below are a few examples of hospital negligence that can happen at a hospital or emergency room (ER).
Consent problems
The facility is unsafe
The facility is not sanitary
Failing to monitor the patient during and after treatment
Failing to identify life-threatening issues such as a stroke or heart attack
Failing to identify an emergency when it happens
Lab results misread or not used for the patient
Medication Errors: Incorrect drug used, wrong drug dosage, drug allergy
Misdiagnosis
Pain and suffering by the patient
Staff is untrained or understaffed
Surgery errors and unnecessary surgery
Testing was not completed
Treatment errors / Failed to treat
Vital signs were not monitored, failing to act on vital sign problems
Wrongful death
This list is not meant to be the entire exhaustive list, if you have experienced other types of injuries due to the negligence of your health care provider not mentioned in this list, contact our attorneys today. If you have experienced any one of the following hospital negligence examples, you should consult with a skilled Los Angeles hospital negligence lawyer to see what you may be entitled to legally.
How much is an emergency room malpractice case worth in Los Angeles?
Our attorneys have decades of experience winning settlements and judgments in favor of our clients for emergency room malpractice. However, it depends on the circumstances of the case, and the liability that the healthcare professional has.
Usually, the average payout for emergency room negligence claims is around $300,000 in the United States. This number could be more or less depending on the circumstances of the injury.
Common Injuries that Could occur in the Emergency Room in Los Angeles
There are several different types of injuries that could result from medical malpractice, these include, but are not limited to:
Filing a Lawsuit Against a Hospital
Filing a lawsuit against a hospital and its staff is a very complicated process and it is not easy to do. For example, there needs to be investigations as to which staff you are trying to file a suit against. We recommend that you consult with an attorney about your hospital negligence claim to see if there is a viable case to file. All of your information, treatment, medical records will be reviewed with medical malpractice attorney experts on the team.
Hospital Negligence Medical Malpractice FAQ's
Below are some of the most commonly asked questions that our hospital negligence clients have when consulting us about their case.
When should I file my hospital malpractice lawsuit?
The biggest mistake that a client can make is filing a lawsuit too late. It is important to file a lawsuit immediately after the malpractice incident occurs. Each state has a statutory time limit that requires patients of malpractice to file their lawsuit. When a patient files their lawsuit after the statutory time limit, they could potentially risk losing their entire case and losing their right to obtain compensation from the defendant.
In California, a malpractice lawsuit against a hospital or emergency room must be filed within three years after the date of the injury. If you fail to file the lawsuit within the 3 years, the California court will most likely dismiss your case.
But there are certain circumstances where the courts have granted exceptions to patients who have experienced medical malpractice. For example, if the medical provider negligently left a medical instrument in the patient's body during surgery, and the patient did not notice this until several years later, the statute of limitations deadline will not run.
To determine whether you qualify for any of the exceptions that could potentially push the statute of limitations time period, contact our Los Angeles emergency room negligence attorneys today.
What type of damages could you receive in an emergency room medical malpractice claim?
Patients who have suffered medical malpractice in the emergency room and / or hospital could recover a variety of damages. The different types of compensation our attorneys could help you recover include:
Medical bills (past and future)
Physical therapy
Past lost income
Future lost wages
Pain and suffering
Loss of enjoyment of life
Nursing care costs
Medication
Temporary disability
Permanent disability
Medical care costs
Emotional distress
Depression
Contact our experienced medical malpractice attorneys to determine what type of financial award you could receive. We have very close relationships with several well-known Los Angeles medical experts who could establish the foundation for the emergency room and hospital negligence.
Can a hospital be sued for not treating you?
Yes. If you are having a medical emergency, in pain, or are seriously injured, the hospital needs to provide treatment for you, even if you don't have health insurance. There are state and federal laws that mandate hospitals to provide emergency treatment to all incoming patients.
Can you sue a hospital for early discharge?
Yes. If you have been improperly discharged early from a hospital when you shouldn't have been, you can file a medical malpractice lawsuit with your lawyer. This usually happens when the hospital is very busy and/or there is low staff available for patient care. A patient shouldn't be discharged if they haven't been properly treated yet and their condition is not stable.
Can you sue an emergency room (ER) for misdiagnosis?
Yes. As an ER patient, you can sue the ER and doctor(s) if they misdiagnose your injury or illness. The misdiagnosis would fall under a medical malpractice claim and both the hospital and doctors can be held responsible. It's important that you ask questions when being treated to help prevent misdiagnosis, as mistakes can happen in the emergency room. If you find yourself in a situation where you are misdiagnosed and it actually caused you harm, you should consult with our medical malpractice attorneys.
Can you sue a hospital for negligence?
Yes. As an ER patient or Hospital patient, you can sue the hospital if you were being treated by the hospital staff. The physicians/doctors, nurses, technicians, and hospital staff are responsible for your care. If an injury is caused by their care due to negligence, then the hospital and staff involved may be liable for a medical malpractice lawsuit.
Can you sue a hospital for wrongful death?
Yes. A wrongful death lawsuit can be filed against a hospital that caused the patient's death due to negligence. The lawsuit can be filed by the spouse or family members of the patient that died. The hospital, doctors, physicians, nurses, and medical staff members employed by the hospital can be sued for medical malpractice. However, the statute of limitations in most states (such as California and Nevada) is two years for a wrongful death claim. The wrongful death claim should be filed before the statute of limitations is exceeded.
What will our Los Angeles hospital negligence attorneys do?
Hospital and emergency room negligence cases could be very complex, and often involve several parties that need to be dealt with differently procedurally. It is important that you hire an experienced law firm who has a vast understanding of medical malpractice laws. One of the most important factors that could potentially make or break your entire case is hiring an experienced medical malpractice attorney. Our attorneys:
Will help you file a lawsuit before the statute of limitations time limit passes: this is one of the most common mistakes that several patients make when filing a medical malpractice claim. Failing to file your malpractice claim within the required statutory time limit could risk getting your entire case dismissed.
Investigate your claim to determine which party is at fault. A medical negligence lawsuit could have several parties responsible for the injuries. For example, several doctors, nurses, and surgeons could have been operating on the patient when the patient sustained injuries. Our experienced hospital malpractice attorneys will determine the relationship each employee had, and which party could potentially be liable in your lawsuit.
Communicate with opposing counsel, along with the insurance company
Negotiate the lawsuit
Take the lawsuit to trial if a settlement agreement could not be reached between the parties
File all the necessary legal paperwork with the court
Comply with the Los Angeles Superior Court procedural rules
Determine the amount of Damages you could potentially receive from your medical malpractice claim.
Consult our Top-Rated Hospital Negligence Attorney Today
If you or a loved one have been injured because of a hospital's negligence, contact our medical malpractice attorneys today to determine your injuries and the different types of compensation you could receive. Our medical malpractice attorneys work on a contingency fee basis, which means that you do not have to pay our attorneys upfront unless we win a judgment or settlement in your favor. Contact our Los Angeles attorneys today.
Contact our attorneys today for a free no risk consultation to discuss your medical malpractice claims. You do not have to pay for our attorneys until we win a settlement or judgment in your favor. During the consultation, we will review your claims, and determine the different types of damages you could potentially receive.
Our firm has recovered millions in recovery for our clients. We are on your side every step of the way, and are here to represent your rights.
Contact Us
Practice Areas
Service Areas
testimonial
Contact Us
24/7 Free Case Evaluation