Los Angeles Electric Scooter Attorney
If you are living in Los Angeles and have recently been injured on an electric scooter, contact Heidari Law Group immediately. Our electric scooter attorneys can help review your case in detail. Contact us anytime 24/7 for a free consultation.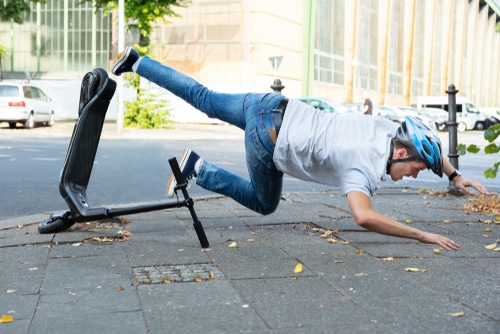 Top Electric Scooter Lawyers & Attorneys in Los Angeles
Electric scooters have become popular in the most recent years in Los Angeles. As you drive down common streets such as Wilshire or Beverly Boulevard, you see numerous people using electric scooters to get from one place to another. Electric scooters provide fast and a reliable mode of transportation. Oftentimes, people who live in the Los Angeles downtown area use electric scooters to get to work. Electric scooters do not require that much effort in order to get it moving. However, because of the congested city, you are more likely to get involved in an accident while riding an electric scooter through the streets of downtown. Several of these electric scooter companies also allow people to leave scooters on sidewalks, which poses a risk for pedestrians walking by.
Sharing a scooter was an ideal situation prior to covid-19, but, covid-19 has now made many worries before deciding to go on an electric scooter. Regardless, many still decide to drive an electric scooter, and many others rely on it to get to work.
If you or a loved one has been injured in an electric scooter accident, contact our attorneys today to discuss the different legal steps we could take to make sure you get maximum compensation for your injuries. It is important to note that an electric scooter accident does not essentially mean that you needed to have been a rider. For example, an electric scooter accident could involve you being a pedestrian and simply tripping on one in the street. You would then file a claim against the electric scooter company for allowing scooters to be left on the street in a negligent manner.
Common Los Angeles Electric Scooter Accidents
There are different ways that an electric scooter accident could occur. Since electric scooters are fairly new, it may be difficult to determine what type of accident you are actually involved in. However, through our years of experience representing electric scooter rider accident victims, we have noticed that the most common situations of electric scooter accidents include:
When a pedestrian was hit by scooter
When a bicyclist is hit by a scooter
When a person riding a scooter is hit by a vehicle
When a person riding a scooter falls and topples off the scooter due to a defect in the scooter
When poor road conditions cause the scooter driver to fall off the scooter
Common Injuries of Los Angeles Scooter Accidents
Since scooters do not have a protective barrier that cars do, many electric scooter riders sustained severe injuries as a result of an accident. Common injuries that have resulted from Los Angeles scooter accidents include:
Broken bones
Brain injuries
Death
Los Angeles Scooter Statistics
In just Los Angeles alone, there are about 35,000 scooters. The most common electric scooter companies are:
There are also several other startups that are promising safer electric scooter rides. For example, a new e-scooter start-up promises that it will force its riders to return the scooter in a safer place rather than in the middle of the street. Santa Monica has recently had issues with e-scooters left on the streets. They have tried passing ordinances that certain streets do not allow electric scooter riders. There have also been several measures that many would like to pass that mandate scooters be returned to specific designated spots rather than on the corner of streets.
Are Electric Scooters Dangerous in Los Angeles?
With the emergence of several technological advances regarding electric scooters, Los Angeles has seen an abrupt increase in the electric scooters found on the streets. With the increase of electric scooters, there have also been several injuries and fatalities in Los Angeles due to electric scooter accidents.
Electric scooters offer little to no protection when driving on the streets. Many riders also choose not to wear a helmet. Our experienced attorneys advise that if you were to be driving on the streets, make sure to have on a helmet.
The beautiful state of California offers a wide variety of exciting activities, including the chance of riding electric type scooters, which for many is the primary form of transportation. Just take a look at Santa Monica for example. Electric Scooter Companies have been popping out all over the place, taking over many online apps. Bird, Lyft and Lime are just some of these companies – to name a few.
How Does an Electric Scooter Work?
All that electric scooter users (riders) need to do is download the app, and scan a bar code which links right to their mobile device. Once they are finished, they press the respective key on their app and they will then be charged. Pick up, use and drop off. Simple. Makes it easy for those riding the beautiful streets of Los Angeles. These electric scooters are then left in the street for other users to ride.
What Happens Next for a Los Angeles Scooter Rider?
What happens to the scooters from the time you end the ride to when the next rider uses it is unknown. They are supposed to be safe, but unfortunately there are electric scooter riders that get into accidents in Los Angeles and the surrounding areas every month. From Bird and Lime riders that ride the electric scooters in and out of the streets each day to how they park the scooters, there are many ways for people to unfortunately be injured. Bird and Lime users rush through very busy Los Angeles streets and even sidewalks that are not always paved properly. This subsequently causes some heavy damages that leaves scars both emotionally and physically to those that use them.
Avoiding Los Angeles Scooter Accidents
Los Angeles residents and even tourists need to be sure to avoid these type of electric scooter accidents. Electric scooter riders must be very careful and aware of what is going on around them. Sometimes, the riders may be liable or other times it may be either the electric scooter company or even an outside 3rd party involved in the accident/situation. Not following the law and most importantly not being courteous to those around you can unfortunately put the rider at risk Though sometimes it may not always be their fault.
Next Step After Getting Involved in a Los Angeles Scooter Accident
If you were recently involved in a scooter accident in Los Angeles, whether you believe you were at fault or not, give us a call immediately.
How Our Los Angeles Personal Injury Attorneys Could Help
Our attorneys can help to ensure that you are properly compensated and that the liable party is held responsible for the damages they caused. We will help maximize the settlement amount with a team of attorneys experienced in negotiating with insurance companies. Compensation may include the medical bills as the result of treating the injuries, the work wages you have lost while in the hospital, and any pain and suffering you have endured as a result of the scooter injury.
Contact our Los Angeles attorneys today for free nervous consultation to discuss your case.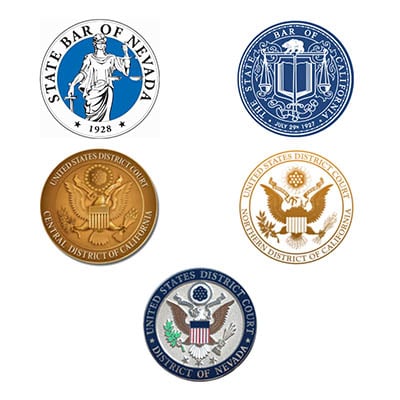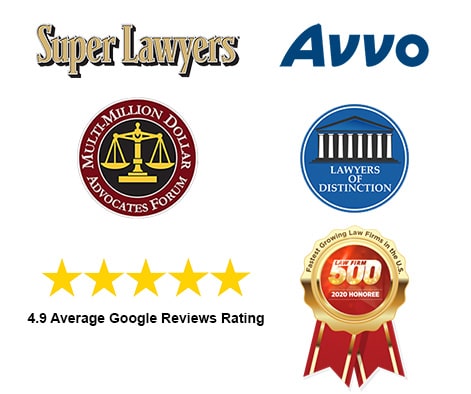 Heidari Law Group Los Angeles Practice Areas