Uber and Lyft Accident Lawyers in Los Angeles
If you have been injured in a Los Angeles Uber or Lyft ride, our personal injury attorneys will assist you in getting the compensation you deserve.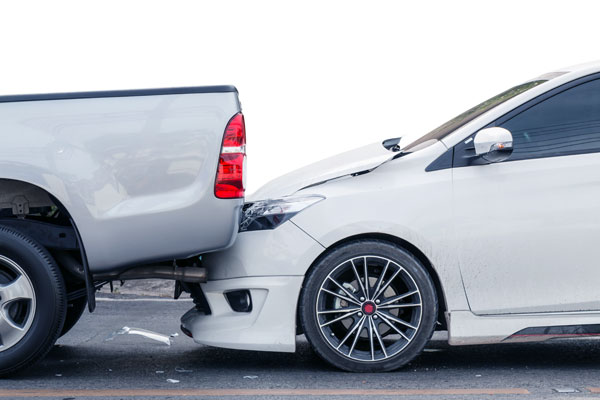 Uber and Lyft Accident Lawyers in Los Angeles
Ridesharing services are phone applications that essentially help you get from one point to another. Getting involved in a car accident, especially when you are not the driver, can be quite scary. What if the driver of the accident works for Los Angeles Uber, Lyft, or another taxi company? What if the culprit of the accident is the other driver and you are not sure of what to do? What happens then? Do you just walk away from it or rely on the driver to take care of the incident? These are the questions that many face when involved in an accident.
How Can a Rideshare Attorney Help Me?
Rideshare services such as Uber and Lyft are becoming more popular every year, especially in Los Angeles. But what happens when one of these vehicles is involved in an accident? Although proving fault in a ride-sharing vehicle accident can be difficult, there are a number of ways the driver can be at fault for negligence. That is why it is very important to hire an experienced Uber and Lyft attorney. As a leading Los Angeles personal injury firm, Heidari Law Group has represented Uber victims for years.
Driver negligence can include different types of negligence such as:
Distracted driving – Using a phone, fiddling with the radio or GPS system, eating, drinking, or talking to other people in the vehicle counts as distracted driving.
Failure to properly maintain vehicle – Any vehicle used for ride-sharing must be regularly maintained. A vehicle used to transport others must have their fluids, tires, and general conditions checked regularly. Any problems that arise must be fixed.
Reckless driving – The riders that can be picked up in a session, the more the ride-sharing driver makes. This can incentivize dangerous driving that may cause an accident through negligence.
Fatigued driving – Driving tired is similar to driving drunk in many ways. If driver fatigue was the cause of your ride-share accident, we may be able to build a case for negligence.
Failure to adhere to traffic laws – Any driver that ignores the laws of the road is putting others at risk, whether this causes an accident or not. If someone is injured as a result of ignoring traffic laws, then the driver can be liable for their negligent actions.
Who Is at Fault in a Rideshare Accident?
This is a tough topic. If not looked over carefully, the wrong person will end up being the victor, and the actual victim will end up being on the wrong side. Normally, when filing a rideshare accident claim, multiple variables are involved, including insurance companies that may confuse and complicate the situation for their own benefit. You think they would have your best interest in mind, but when it comes down to it, they often choose to protect their own pockets.
The insurance companies involved are the Uber or Lyft companies, the rideshare driver's own insurance company, and yours. This trifecta of insurance companies involved can tangle an already confusing mess into one that will leave you not understanding a thing in the end.
Is it Possible to Sue Uber or Lyft After an Accident?
Living in Los Angeles, CA, and getting a positive recovery from Uber or Lyft's insurance company may be the right option for you. Consider going directly to the rideshare company, rather than dealing with it outside – with the actual rideshare driver. Since Uber and Lyft drivers are technically independent contractors and not employees, it could potentially be difficult to hold the company responsible for their actions. Because of the unknown that comes with taking an Uber or Lyft, you may not know how experienced in driving your drive may be. Although you may take several steps to make sure nothing goes wrong, unfortunately accidents still do happen. This is precisely why you would need an experienced rideshare accident attorney to help you through this.
When your driver was at fault: For whatever reason, if your Uber or Lyft driver has any type of commercial insurance or even their own personal auto insurance that covers these types of ride-sharing accidents, your Uber or Lyft driver's coverage will go towards your injuries, in the event that there are any. The problem is, most don't have these types of provisions (coverage). To take this a step further, your Uber or Lyft driver's own car insurance most likely has a "business use exception," which states that damages for any injuries involved from an accident that occurs while your Uber or Lyft driver is working will not be covered. Your driver also most likely won't have enough funds stored away to make up for your losses, if you decide to go to court. Just going down that path will waste both your time and theirs.
When the other driver was at fault: If the Uber or Lyft driver was not at fault, but rather the other driver, then what you would be able to do is attempt to take their insurance to court or mediation. The process could be daunting, and without an experienced attorney, you may not be able to recover the damages you are owed.
What Should I Do After a Rideshare Accident?
If you've suffered injuries in an accident where a ride-share driver was at fault, the first and most important thing to do is to seek medical attention. Then, it's important to contact a lawyer immediately as you may have a case for negligence. The experienced team of accident attorneys at Heidari Law Group can help prove that the driver's negligent actions caused your injuries.
Uber and Lyft have a duty of care to make sure that their rides are safe and drivers do not engage in negligent driving. In such an accident, you may be covered under the company's commercial liability coverage. Companies such as Uber or Lyft may have 1-million-dollar insurance policies. If the damages are above 1 million dollars, then Uber or Lyft may cover the difference. If the Uber or Lyft driver was at fault in the accident, you may have a claim against the driver and the company. If the rideshare driver was not considered "on the job", then you may not have a strong claim against Uber or Lyft.
Currently, there is a push for making Uber and Lyft employees instead of independent contractors. This was pushed in California recent bill proposal, AB5. In cases of accidents, this would make Uber of Lyft liable for any of their employee's actions.
Contact Our Uber and Lyft Car Accident Los Angeles Attorneys today at Heidari Law
Uber and Lyft lawsuits can be potentially complex cases because of the number of parties involves. There is a large amount of evidence your attorney will have to collect from the other party, such as the driver's information, the driver's other rides that day, and any indication of the driver's negligence. If you've suffered injuries in an accident where a ride-share driver was at fault, it's important to contact a lawyer immediately as you may have a case for negligence. You may be able to seek compensation for your injuries. Compensation may include lost wages, The experienced team of accident attorneys at Heidari Law Group can help prove that the driver's negligent actions caused your injuries. Contact us today for a free consultation to determine your rights and the best legal process for you.
Source: LAPD Traffic Collision Data/Los Angeles County GIS Data Portal
If you were recently involved in a car (auto) accident, please do not hesitate to contact us here at Heidari Law Group. Our team is ready to help.