Los Angeles HIPAA Violation Attorney
Our Los Angeles lawyers are here to help with any HIPAA violations that you may have to deal with. Contact our HIPAA privacy attorneys for a free consultation.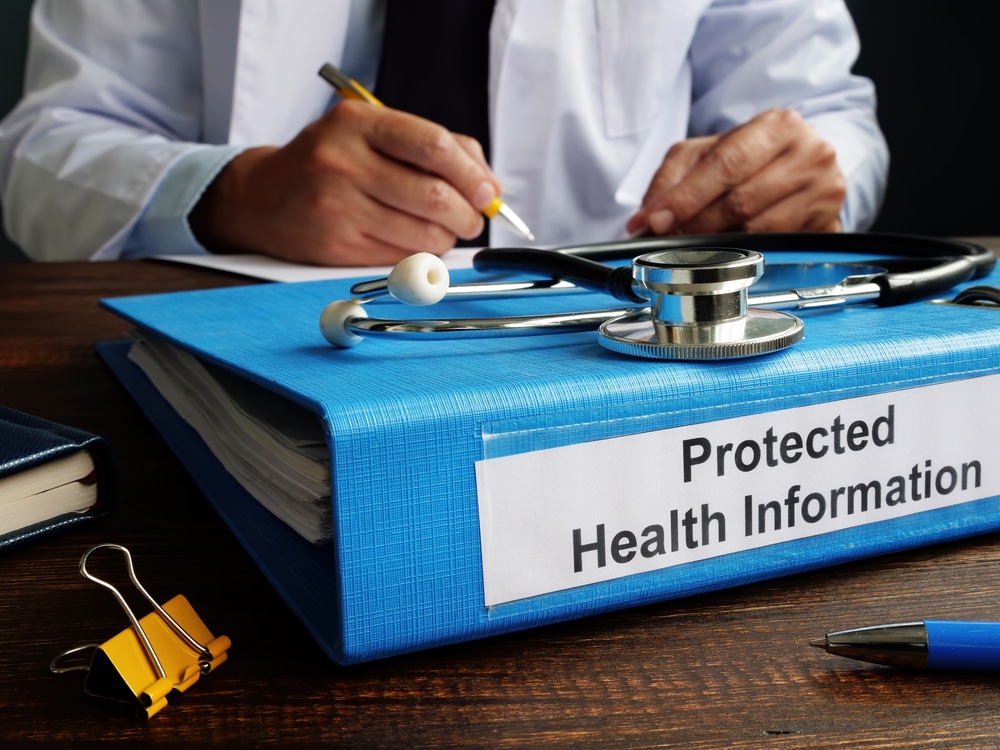 For the last decade, our society has had an eruption of new technologies. However, with that comes data breaches. Data breaches have now become very  common, especially with companies located in Los Angeles.  Several Los Angeles businesses, especially healthcare organizations, are being targeted by cybercriminals in order to collect information.
Unfortunately, data breaches cannot always be prevented despite the fact that businesses incorporate several different types of security defenses.
Our Los Angeles HIPAA privacy attorneys have decades of experience representing victims who have had their personal information stolen through data breaches. If you or a loved one has had your personal information stolen, contact our HIPAA violation attorneys today for a free no risk consultation. During this consultation, we will discuss the possibility of a potential lawsuit you may have against the business who  experienced a data breach. For example, businesses could be held liable when they don't follow HIPAA compliance regulations. Examples include immediate notifications of a data breach, and failure to implement security data breach prevention programs.
If you believe you have a claim against a business for failing to follow HIPAA policies, contact our attorneys immediately. Our attorneys  are available 24/7, and have an office conveniently located on Wilshire in Los Angeles.
What Does HIPAA Stand For?
HIPAA stands for Health Insurance Portability and Accountability Act, and this was implemented to ensure that people's medical information is not stolen. This Act created several Federal standards to prevent data breaches, and protect people's medical information.
Our HIPAA lawyers have years of expertise advising our clients about HIPAA privacy and security responsibilities, obligations, and failure to follow compliance. Usually, the United States Department of Health and Human Services is responsible for issuing HIPAA violations. However, you could also file a lawsuit for your privacy.
HIPAA and COVID-19
Recently, since the start of the COVID-19 pandemic, many healthcare professionals and healthcare organizations are scattered looking to see how they can prevent HIPAA violations when asking others if they have contracted COVID-19, or have received the COVID-19 vaccine. There has been confusion by many organizations when trying to determine if there has been any HIPAA violations from COVID-19 disclosures.
HIPAA is meant to protect personally identifiable information that is collected by healthcare organizations. COVID-19 vaccinations could fall under personally identifiable information. Therefore, a COVID-19 vaccination could be considered private. However, it is important to note that HIPAA only applies to certain organizations, such as healthcare organizations and health care providers. If your employer at work asks to see your COVID-19 vaccination proof,, you will have to abide by your employer's request. Your employer does not fall under organizations that must follow HIPAA protected information.
When any organization other than a healthcare organization is asking if you have received the COVID-19 vaccine, it is not considered to be a violation of HIPAA. Recently, the Equal Employment Opportunity Commission confirmed that employers have the ability to ask their employees about whether they received the COVID-19 vaccine. However, the employer must have a valid reason for asking the question, such as for the safety of others in the office. The employers are also prohibited from asking the employee whether or not they have a disability.
What Information Does HIPAA Protect?
There are several different types of information that HIPAA protects. This includes:
Medical records
Verbal conversations with medical professionals
Medical billing information
Your patient profile under the medical insurer's database
These are all considered " individually identifiable health information" and are subject to HIPAA's privacy requirements.
What are the most common types of HIPAA violations?
HIPAA violations can occur in several different ways, and involve business organizations, and their associates. Business organizations and associates who have been found to violate HIPAA  rules have had to settle with the State Attorney General. Usually, the amount that the parties would have to settle depends on the circumstances of the violation, and how much the victims might have suffered. Examples of the most common types of HIPAA violations include:
When a healthcare employee looks at another's medical records for an unpermitted reason. A healthcare employee must only look at another's health care records for treatment, payment, and to take part in healthcare operations. Any reason outside of these three could account for a HIPAA violation. For example, a healthcare employee who looks into their friends or families personal information could result in a HIPAA violation. An employee will most likely be fired in this circumstance, and the healthcare organization could be held liable for compensation suffered by the victim. If you have been a victim of a HIPAA violation caused by snooping on your records, contact our Los Angeles attorneys today.
Failing to take adequate security measures. When a healthcare organization fails to take adequate security measures to prevent a data breach, they could be held liable to the victims for financial compensation. They could also have to pay hefty fines to the state.
Lack of management. It is very important for a healthcare company to have a specific risk management process in place to prevent breaches. For example, if the company faces a breach, they should have a specific process they must adhere to when notifying their clients of the breach. A business who fails to address the breach could be held liable for financial compensation to their victims.
Failing to give patients access to their information. Under HIPAA laws and regulations, a healthcare organization must provide access to a patient about their personal information they have on file. When a patient requests their personal information, and the healthcare organization fails to provide this information they have on file within 30 days, they most likely violated a HIPAA regulation. If you believe your healthcare organization has denied you access to your own health records, contact our experienced Los Angeles attorney today.
Failing to notify patients of a breach. The HIPAA breach notification rule requires that healthcare organizations notify their patients of a breach within 60 days. If a healthcare organization fails to notify their patients within 60 days, they could be held liable for a HIPAA violation.
What should I do if I  experience a HIPAA violation?
It is very important that you seek legal assistance immediately. Many do not realize that they may have a potential claim against a healthcare provider. The healthcare provider needs to adhere to a very specific set of rules under the HIPAA regulations. If they do not adhere to any of these rules, not only could they face penalties by the state and federal government, but they could also be held liable in a civil lawsuit initiated by us.
When do I have to file my HIPAA violation lawsuit in Los Angeles?
Every state has a different statute of limitations time limit that states when a plaintiff has to file their lawsuit. The statute of limitations for victims who have experienced HIPPA violation is 6 years from the date of the violation. It is very important that you seek legal assistance immediately, because your time may be running out. Contact our Los Angeles attorneys to pursue a lawsuit against the healthcare entity based on a privacy violation.
What will happen with my HIPAA violation lawsuit?
Your HIPAA violation lawsuit may go to court or settle with the healthcare organization.  The at fault party will most likely want to settle instead of going to court since going to court could be very costly.  A trial for HIPAA violation could require expensive expert witnesses and supporting documents.
Can I Sue Anyone for a HIPAA Violation?
Despite the common misconception, you cannot sue just anyone for a HIPAA violation. HIPAA violations do not necessarily mean that you have a civil private cause of action against the at fault party. Federal law prohibits anyone receiving compensation for any HIPAA violations. But, patients could sue their health care providers under state medical privacy laws. Although the federal government may not allow claims under HIPAA violations, state laws could potentially allow compensation for any HIPPA violation.
Who Must Comply with HIPAA Regulations?
There are several different types of entities and businesses that must comply with HIPAA regulations. Failure to comply with HIPAA regulations could end up in a potential HIPAA violation lawsuit. These organizations include:
Doctors
Pharmacies
Hospitals
Health insurance companies
Health Care Facilities
Nursing Care Facilities
Medical Service Providers
Medicare
Medicaid
Law enforcement agencies
Schools
Mental health practices
Health Maintenance Organizations, also known as HMO's
Plans sponsored by employment
Independent Contractors covered by HIPAA for the company they are working for
Failure to comply with HIPAA regulations could result in very heavy fines and penalties. HIPAA regulations are aggressively enforced with very significant monetary payments.
Can a Company Require Me to Take Medical Tests in Order to Be Hired?
You cannot be required by an employer to take a medical examination before you are offered a job, but an employer can require you to show proof of COVID-19 vaccination. But when the company does offer you a job, they could condition on the fact that you take a medical examination. An employer cannot reject the candidate because there has been information about a disability revealed through the medical examination. If you believe you have been discriminated against, contact our experienced discrimination attorneys today.
What is the HIPAA Breach Notification Rule?
The HIPAA breach notification rule was published in August of 2019 and states that the disclosure of medical information poses significant risk of financial, reputational, or other harm to the individual. This requires health care providers to show how they have taken the proper measures after a data breach. Once health care providers are able to show that they have taken the proper remedial measures, they may have their liability decreased in court. For example, one of the remedial measures that the U.S. Health Department advises that health care providers send out notifications to all those who may be at risk of a data breach.
HIPAA Penalties
Not only can health care entities be sued for a HIPAA violation, they must also have to pay Hefty fines to the state or to the federal government. For example, if the violation occurred due to negligence, fines can run around $1,000. However, if the organization was negligent, but failed to take any protective measures immediately afterwards, the fine could be around $10,000 to $50,000.
HIPAA Lawsuits
Although you cannot sue under a HIPAA violation, there are different other legal claims that your case may fall under. Most recently, several HIPAA violations are being led in class action lawsuits since it has impacted so many people. The different legal cases that we could bring against the at fault party include:
Breach of fiduciary duty
Breach of contract
Privacy violations
Unsecured personal data
HIPAA Laws
Several different acts also coincide with HIPAA federal laws. It is important to note that HIPAA is a subset of several different types of rules.These include:
The Security Rule
The Privacy Rule
The Unique Identifiers Rule
The Omnibus Final Rule
The Transactions and Code Set Rule
Who Regulates HIPAA Complaints?
If you believe your medical information has been breached, you could file a HIPAA violation with the Department of Health and Human Services, also referred to as the United States Department of Health.
How to File a HIPAA Complaint
It is important to hire a HIPAA compliance attorney to help submit your complaint to the office for civil rights.
When Can I File a HIPAA Complaint?
It is important to note that every state has a different statute of limitations. However, for HIPAA violations, this time is limited to 180 days to submit a complaint from the day the data breach occurs.
What Do Our Los Angeles Medical Privacy HIPAA Attorneys Do?
Our experienced attorneys have represented different medical professionals, ranging from state professionals to federal level professionals.
We assist healthcare providers in making sure that they follow all HIPAA regulations. This includes security and federal patient privacy statutes.
We make sure that our health care provider clients are following state statutes regarding medical privacy. It is important to hire an experienced attorney that is well-versed with the laws of your state. We have offices located in California and Nevada.
We assist our clients in developing compliant policies and procedures.
We assist clients in securing patient information.
We draft HIPAA agreement between two parties
We advise our clients with any new state and federal privacy laws that are constantly changing. It is very difficult to keep up with the new privacy laws in your state, and on a federal level. Our attorneys will make sure that you are well aware of the new changes.
We issue a data breach response plan.
We respond to formal agency investigations.
We put together a strategy to plan HIPAA breach violations
If you are in need of any of the above services, contact our HIPAA-compliant attorneys today.
Why Should You Hire Our HIPAA Attorneys?
As a firm that has represented many health care professionals in the past, we know there are many responsibilities required by HIPAA regulations. Get legal advice from a professional legal team that is experienced with HIPAA laws and regulations.
Contact us for a free no risk consultation today. During our consultation, we will discuss the different strategies we can take to ensure that your organization is HIPAA-compliant. If you believe your medical information has been breached, contact us today to see if we could file a negligence claim against the at fault party. Our team has extensive experience with medical privacy.
We represent people who have experienced HIPAA violations in various cities in Los Angeles County, including, but not limited to: Los Angeles, Santa Monica, Beverly Hills, Long Beach, La Mirada, Pasadena, Malibu, Burbank, Compton, Glendale, Whittier, Torrance, Calabasas, West Hollywood, Culver City, Pomona, Lancaster, Norwalk, Santa Clarita, Downey, Palmdale, Hidden Hills, Arcadia, East Los Angeles, Rowland Heights, Montebello, El Monte, La Puente, Hawthorne, Redondo Beach, San Gabriel, San Dimas, Rancho Palos Verdes, Glendora, Alhambra, Carson, Manhattan Beach, gardenia, Cerritos, Marina Del Rey, West Covina, Covina, Monterey Park, South Gate, El Segundo, Lakewood, Rosemead, Commerce, Bellflower, Baldwin Park.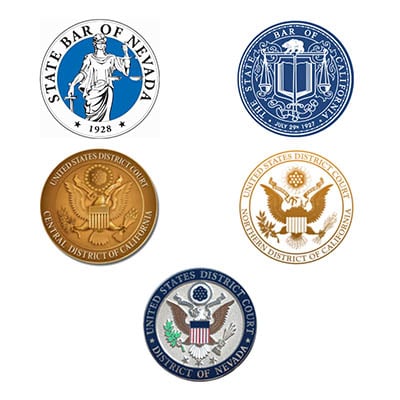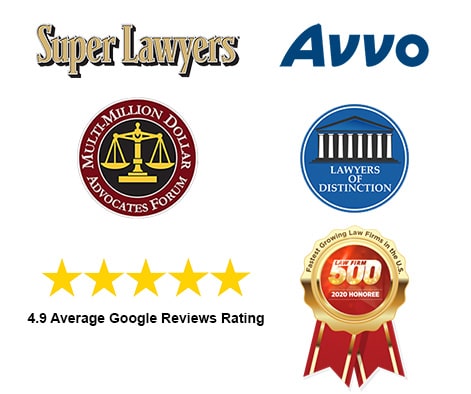 Heidari Law Group Irvine Practice Areas