Accident Attorneys in Las Vegas
If you have been injured in an accident, we're here to help.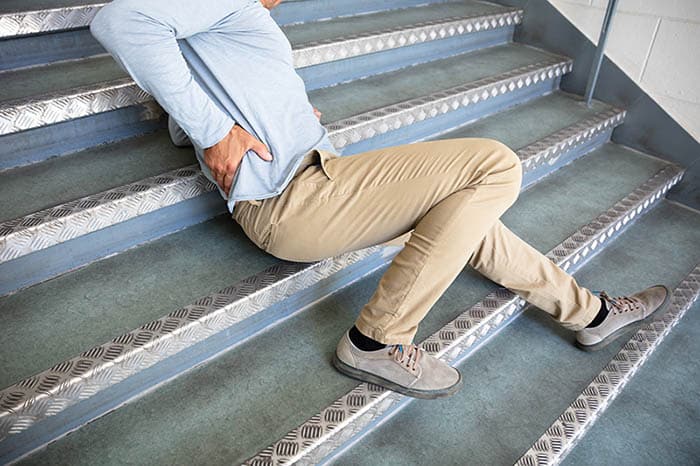 If you or a loved one have been involved in an accident in Las Vegas, Nevada, contact our top-rated Las Vegas accident attorneys today. Our accident attorneys have decades of experience representing victims who have been injured as a result of another party's negligence. We have helped countless victims understand their rights, along with seeking compensation for their injuries. No person should have to suffer through an injury because of another party's negligence.
Your entire life can be turned upside down in an accident. Our experienced attorneys are available 24/7 in a convenient Las Vegas office located near you to assist you with any of your claims.
Nevada Statutes of Limitations
Regardless of whatever accident you are involved in, there is a statute of limitations that imposes a time limit on when you could file your claim in court. That's why you need to act fast, and contact our attorneys immediately to make sure that you file within the time limit. If you file after the time limit, you will risk your entire case, your case will be dismissed and you will lose the right to file a lawsuit and seek compensation. Examples of statute of limitations for different accidents in Nevada are:
Personal injury: accidents that have resulted in personal injury in Nevada must be filed within the 2 years of the date of the accident.
Wrongful-death: wrongful death claims occur when a decedent has passed away due to another's negligence. The survivors of the victim should file a wrongful death lawsuit within 2 years from the date of the decedent's death.
Medical malpractice: medical malpractice occurs when a medical professional fails to act within the standard of care and causes injury to a patient. An injured patient must file a lawsuit within 3 years of the negligent act.
Property damage: if you have experienced any property damage as a result of another party's negligence, you have 3 years from the date of the accident to file a claim for property damage.
There are many different exceptions that apply to the statute of limitations in Nevada. For example, if you have failed to notice your injury, and your injury does not present itself until several years later, the statute of limitations time limit will toll in your favor.
Nevada statute of limitations also tolls for children who had been injured in an accident. To determine if you fall under any of the statute of limitations exceptions, contact our top rated Las Vegas attorneys today. It is very important that you act quickly.
What should I do after a car accident in Las Vegas, Nevada?
There are steps that can be taken when you are involved in a personal injury accident. Being involved in an accident can be very disorienting and can leave you very panicked. It's important to keep calm and follow these steps so you can have the best chance of being compensated for your injuries that you may have suffered.
Get Medical Attention Right Away. This is the first and most important step if you are involved in an accident and are personally injured. This will help you build your case with official medical documentation and how severe your injuries are from the accident. This will also help prove that the accident caused these injuries.
Consult with a Personal Injury Attorney in Las Vegas. After getting a medical evaluation, the first thing that should be done is to consult with an attorney that will help you with your personal injury case. An experienced lawyer will help you prevent any actions that can lead to a dispute with your case. You should contact your attorney within the first 24-48 hours of being injured. Acquiring legal representation is an important step to the success of your personal injury case in Las Vegas.
Preserve Evidence. Gather all evidence including videos, pictures, witnesses and contacts, vehicles involved in the accident. All of this information should be gathered right after the accident has happened. All of this information will be used as evidence and will help your personal injury case if it goes to court.
Try to Avoid Giving Insurance Companies Details. You don't want to give information about the accident to the other insurance company, as this can be used against you. Consult with your attorney first. Many insurance companies try to pay out as little as possible to claims, and in some cases nothing at all. Insurance companies will ask specific questions that can undervalue your claim, or even deny the claim. This is where your attorney will see what the insurance companies are up to with their questions and will prevent this from happening. The best way to communicate with insurance companies is through your lawyer. Also, beware of your public social media profiles. Insurance companies can use social media information about you and what you post to dispute the facts of a case. Do not post anything about your accident or injuries on social media.
What do I have to prove in a Las Vegas accident claim?
There are several elements that must be proven in an accident claim in Las Vegas. These elements include:
The at fault party was negligent
The negligence caused you to sustain injuries
You now have damages that you are seeking compensation for. There must be evidence of harm shown, such as lost income, medical bills, and pain and suffering.
Could I get a new car after a car accident in Nevada?
If your car is determined to be a total loss due to the car accident in Nevada, you may be able to seek compensation from your insurance company to purchase a new car. However, the at-fault insurance company will try to downplay their liability as much as possible and pay a portion of the value of the car. That's why it is very important to seek an aggressive Las Vegas personal injury attorney to handle your claims for you and to ensure that you receive compensation for your loss.
Elements Involved in a Las Vegas Personal Injury or Accident Case
Four elements must be proven to show the other party's liability in a personal injury or accident case. These are:
Duty of the Defendant
Breach of that duty
Negligent actions from the other party that directly caused the accident
Injuries to the plaintiff that is a direct result of the accident
Heidari Law Group Las Vegas Practice Areas
Why trust our Las Vegas accident attorneys?
Our attorneys have decades of experience representing victims who have been injured in accidents, especially car accidents.
Our attorneys are conveniently located in Las Vegas, Nevada.
Our attorneys provide a free no risk consultation to understand your claim and determine how we could recover compensation in your favor.
Our attorneys work on a contingency basis, which means that you will never have to pay an upfront cost and will not have to do anything until we win a settlement or judgment in your favor.
Our attorneys will negotiate with the insurance companies and at fault negligent parties while you focus on your injuries.
Our attorneys are dedicated to making sure that you receive financial compensation so you can move on with your life after experiencing an injury in an accident.
Get Experienced Legal Help in Las Vegas with Heidari Law Group
If you're facing an injury and medical costs after an accident at the hands of another individual or party, then you need the help of a veteran team of Las Vegas lawyers to recover the damages you are owed. At Heidari Law Group, we offer free consultations, no charges until we win your case, and can get you the legal representation in Las Vegas that you deserve. Contact us today at 1-833-225-5454 or info@heidarilawgroup.com for more information.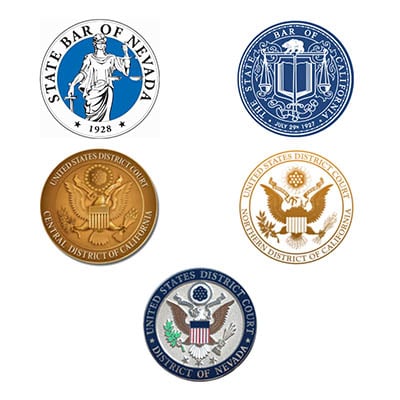 Sam was so professional and did a great job. He is so friendly and trustworthy. I am totally satisfied with them and highly recommend them.