Grocery Store Accident Attorney in Las Vegas
Have you or a loved one been injured in a grocery store? Our expert attorneys can help you through the claims process.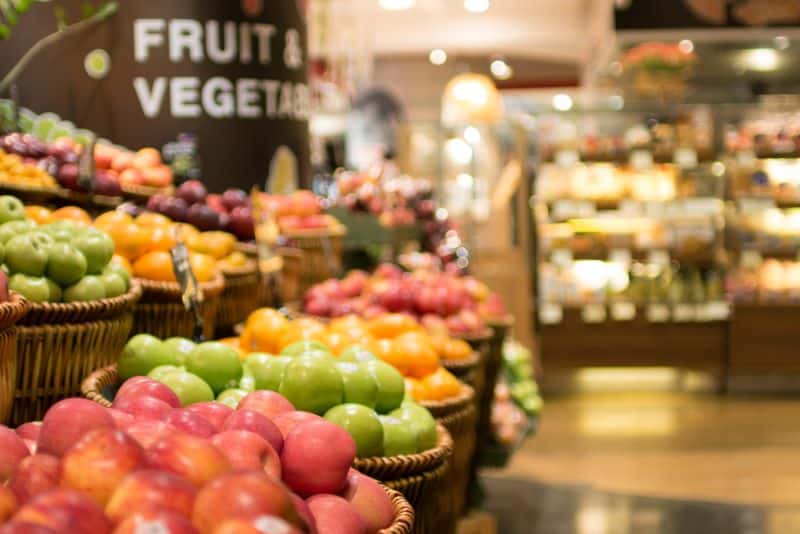 Contrary to expectations, slip and fall accidents occur frequently at grocery stores in Las Vegas. Even with the most excellent possible care such incidents cannot be predicted. Users who visit them cannot be entirely sure that they will never experience a tragic incident. In the city, government, or federal institutions such as the Federal Food and Drug Administration, the Occupational Safety and Health Administration (OSHA), as well as insurance companies, oversee closely monitoring and regulating compliance with the necessary security measures for the protection of consumers and employees. In these types of establishments slip and fall accidents are prevalent and should not be overlooked. They are just as dangerous as other types of accidents, so if you are injured in one of these accidents, do not hesitate to seek help (medical and professional).
Even if the victim believes they were at fault for the accident, the manager or owner of the store in question should be held accountable. Since, they must keep their properties safe for the people who pass through or go to them, a commitment that is commonly known as premises responsibility. If you or a family member of yours has been the victim of a grocery store accident caused by a slip and fall, due to the complexity of these types of claims it is recommended to present them with the support of an experienced lawyer in the matter, which will increase your chances of winning the case and getting fair compensation.
Common Causes of Grocery Store Accidents in Las Vegas
The environment in grocery stores or supermarkets carries specific risks for consumers and workers. In this type of establishment, the risks can be classified, above all, into physical and ergonomic. The butchery, warehouse, bakery, and confectionery areas are considered places with the highest frequency rate of accidents in these stores. These incidents in Las Vegas can occur for diverse reasons ranging from slips and falls in hallways to improper use of equipment in all these environments. Among the most common causes for this type of situation to be foreseen, we have:
Wet and slippery floors caused by leaks in the refrigerator section.

Entrance and exit doors of the store with mechanical defects.

Lack of entrance and exit mats

Uneven curbs or parking lot pavement with potholes or cracks.

Objects such as boxes, pallets, or carts that hinder passage in corridors.

Misplaced items on shelves

Poor lighting in corridors

Shopping carts in poor condition or damaged

Improper use of equipment or machinery

Expired food poisoning
Types of Injuries Recognized in Grocery Store Accident Claims in Nevada
A wide variety of injuries can arise because of a grocery store accident, from minor to much more severe ones that can endanger the integrity of the victim. Some of the injuries that victims of these incidents in the state of Nevada may suffer are:
Repetitive strain injuries

Amputations or loss of limbs

Injuries or lacerations, etc.
Liability in Grocery Store Accidents
In Nevada, the responsibility in a grocery store accident claims rests with the manager, owner, administrator, or company in charge of the store where it takes place, as a result of actions derived from negligence or oversight on their part. Since they have the legal obligation to preserve the safety of consumers who are passing through and of the people who carry out plant activities in their facilities, they must financially compensate for any damage suffered. It should be noted that suffering injuries or injuries in a grocery store or supermarket does not equate to automatic compensation. Your lawyer has the task of proving the guilt of those responsible for the accident in the establishment, so seeking professional help is essential.
How to Avoid Accidents in Grocery Stores
To improve safety in grocery stores and reduce risks, some actions can be taken immediately. Here are a few that can make a difference and help prevent accidents.
Correctly identifying risks is the first point. Only from the assertive identification of the risks to which consumers and workers are exposed, it ends up being possible to determine the measures adopted to maximize them.

Check if the floors in the circulation and storage areas are too slippery.

Signaling of areas: that can appropriately pose risks to reduce the chances of accidents. The places where the cleaning is being carried out and the floor is eventually slippery or wet must have a notice informing. As well as places with chemical agents or high voltage.

Train employees when necessary. Provide training on occupational health and safety policies to all your employees and keep them up to date.

Carry out periodic security periods to ensure that the environments have controlled risks and that the measures adopted are effective.
The recollection of this essential information can make a difference in the prevention of accidents in this type of premises.
Laws for Grocery Store Accidents in Las Vegas, Nevada
Grocery stores in all US states including Nevada are subject to what is known as a "duty of care." This refers to the fact that the personnel in charge of the company have a legal obligation to ensure that their facilities are safe and free of any foreseeable damage. An example of this type of damage is when a person is injured by an item that falls from a shelf because it was misplaced by an employee of the establishment. However, if it is something like a weather inconvenience, which caused an injury to a client, this is considered an unforeseeable event. Whether it is the staff or the company in charge of the store, they must financially compensate for the economic and emotional damage caused to their customers by failing in their duty of protection. If you have questions about whether or not you can make a legitimate claim for a grocery store accident, contact an attorney to have your concerns addressed.
How Can an Attorney Help in a Grocery Store Accident?
If you have been in an accident at a grocery store, you may be wondering how a lawyer can help you. This can help you in the following way:
Reviewing your case for free

Helping in obtaining appropriate medical care.

Contacting insurance companies 

Determining the person(s) responsible for the accident

Investigating the place of the event

Documenting the loss of income now and future losses

Recording all medical expenses

Representing your interests in negotiations or the courts
Contact an Experienced Grocery Store Accident Attorney in Las Vegas
Accidents in grocery stores can take place at any time and an action for moral and material damages can be initiated, after verifying the expenses that the victim suffered due to damages and stress. Our firm is composed of Las Vegas personal injury claim professionals who are committed to developing and resolving cases through tools that achieve balanced dispute outcomes. We work with contingency fees, which means that you will not have to pay any value in advance, and you will only have to do it once your case has been resolved. Safeguarding your interests is our priority. For this reason, if you need free legal advice, contact our team of expert lawyers in grocery store accident claims at Heidari Law Group today by calling 1-833-225- 5454.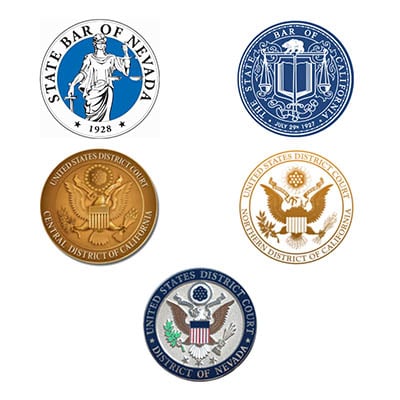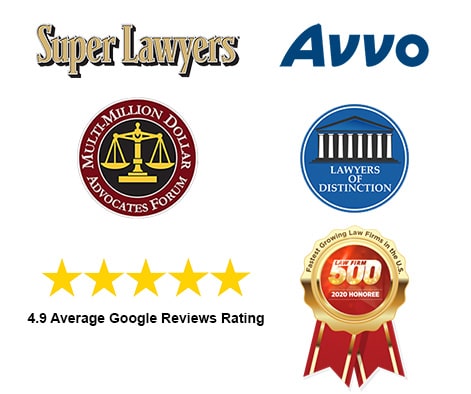 Heidari Law Group Las Vegas Practice Areas