Theme Park Ride Injury Lawyer in Las Vegas
If you have been injured on a ride in Las Vegas, our lawyers are here to help.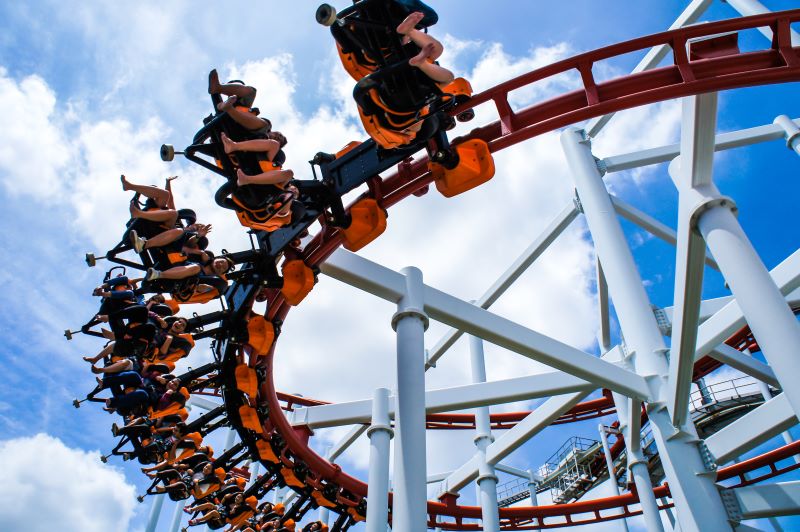 Las Vegas is the city that never sleeps, and has several different types of amusement parks and rides to keep tourists entertained. These rides and theme parks have thousands of people visit each year. But, there's also the possibility of an accident occurring. If you or a loved one have been injured at a theme park or amusement park ride in Las Vegas, give our attorneys a call today to see how we can help you get the assistance you deserve. 
Can you sue a theme park for injuries?
You can sue a theme park for any injuries you have sustained if the theme park acted negligently in bringing about the harm. This means that if a theme park was in any way responsible, you have the right to file a lawsuit against them.
Our Las Vegas lawyers are highly qualified, and have decades of experience as trial attorneys and as negotiators when making sure that our clients get the assistance that they need. We make sure that each type of compensation is accounted for. For example, many who get injured on a ride in Las Vegas only think about the medical bills that they want compensated. But, it goes way beyond that. A negligent party should also compensate you for several other damages such as emotional distress, past lost wages, and future lost income. 
Nevada Amusement Park Laws
In Nevada, amusement parks that have rides for their customers are held to a high standard of care to make sure that they are safe, and that no accidents occur. In the event an accident does occur, an amusement park is responsible for the injuries caused. 
What are the different theme parks in Las Vegas? 
The Adventuredome Indoor Theme Park in Circus Circus 

Wet n' Wild Las Vegas

OZ Experience in Area 15

Soleil Pool 

Magic Forest

Escape Rooms

Meow Wolf Omega Mart 

Magic Motion Rides at Excalibur Hotel

K1 Speed Las Vegas 
What are some rides in Las Vegas?
Canyon Blaster in the Adventuredome

Desperado

The Big Apple Coaster

Speed the Ride

Big Shots

X Scream

Fly Over Las Vegas

Fly Linq Zipline

Exotics Racing
What type of injuries result from an amusement park accident in Las Vegas?
Lacerations

Bruises

Internal bleeding

Hand injuries

Spinal cord injuries

Traumatic brain injuries

Amputations

Death 
Why does an amusement park accident occur?
Improper maintenance of the rides

Defective equipment

Defective ride design

Whiplash

Employee of the amusement park

Another rider

Improper training 

Inadequate safety measures

Drowning

Defective equipment parts
There are several other reasons that amusement park accidents could occur that are not listed above. For more information, give our Las Vegas attorneys a call today. 
Who is responsible for my amusement park accident lawsuit in Las Vegas?
Government entity: the government entity is responsible for inspecting amusement park rides and making sure that it is up to proper safety standards. If a government entity fails to conduct a proper inspection, they too could be held responsible.

Amusement park owner: the property owner also has a responsibility of making sure that all activities on their property are done in a safe manner.

Other amusement park riders: other amusement park riders could be the cause of the accident, especially if they caused a commotion and distracted the employee.

The employee of the amusement park: employees must be properly trained, if they act negligently, then they too could be held responsible.

Amusement park maintenance company: each ride must be properly maintained, if not properly maintained, it will result in injuries. 

Amusement park ride parts manufacturer: this is in the case of  a product defect that has caused the accident. 
Because there's the possibility of so many parties being involved in an amusement park accident, there needs to be an in-depth investigation done to determine exactly how the accident was caused and what each parties responsibilities are. It takes a highly qualified attorney to look into all the circumstances and determine the best way to move forward. An attorney that isn't as experienced may not be able to gather enough evidence to hold the other party responsible. 
How much do our Las Vegas amusement park accident attorneys cost?
Our attorneys only get compensated when you get compensated. This means that when we get a settlement or a trial judgment for you, we will then get our attorney's fees. We do not collect a single dollar of attorney's fees without having won compensation for you. 
How much is my Las Vegas amusement park lawsuit worth?
Your lawsuit depends on a variety of factors, such as:
The severity of the accident

The severity of the injuries

Your own negligence

The other party's negligence 
How can I prove that the amusement park was responsible?
There are some key factors that the court could look at when determining the responsibility of the amusement park. This includes:
If the amusement park failed to follow specific safety standards in the past

If there were accidents at the amusement park in the previous years

If there were other parties involved in the accident

The safety standards that the amusement park currently follows 
Premises Liability Lawsuits
If you have been injured on another person's property, then this type of lawsuit will fall under a

premises liability lawsuit

. Premises liability holds the property owner responsible for any injuries that they have caused from their negligence actions. This also applies to amusement park property owners. As a property owner, they have the responsibility for making sure that all the rides are following the proper safety standards. 

The amusement park property owner must foresee that the victim was on their property. The amusement park property owner has a responsibility and duty to all those invited onto their property. If you were a trespasser, different Nevada laws apply.

The property owner failed to follow that duty when they failed to conduct reasonable safety measures.
What are some defenses that the defendant may raise? 
The defendant is the party the lawsuit is filed against. Some defenses that the defendant may raise could include:
The victim knew about the dangers of the ride

The victim was aware that the ride was dangerous

The victim chose to go on the ride
Having a highly qualified attorney on your side will help when filing a lawsuit for your amusement park injuries. 
Were you injured on a roller coaster in Las Vegas?
Give our experienced legal staff a call today. We are always available and ready to help our clients get the assistance they need. Getting injured while riding an amusement park ride is definitely not the first thing on anybody's list. Many do not even know how to move forward with a lawsuit. We are here to help our clients every step of the way to make sure that they get the right representation.
We have several different types of personal injury lawyers here at Heidari Law, each with experience and background in Nevada law and trials. Schedule a consultation with our attorneys today.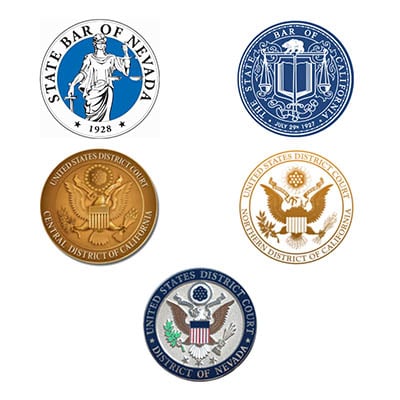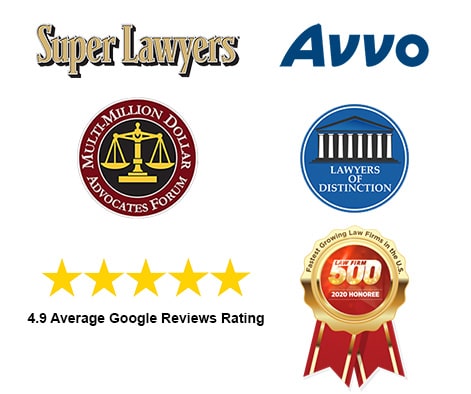 Heidari Law Group Las Vegas Practice Areas