Mass Gathering Injury Attorney in Las Vegas
Have you been hurt while attending a mass gathering? Call our expert attorneys as soon as possible so that we can help.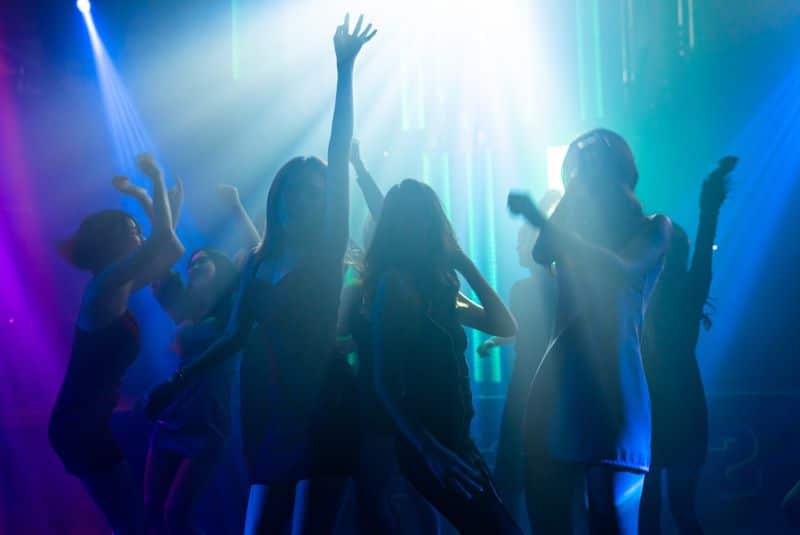 Everyone at some point in their life has attended a mass gathering. They are generally safe, if the people who attend these events know how to behave and comply with safety regulations, but this is not always the case. On some occasions, whether due to alcohol consumption, the euphoria of the moment or for any other reason, a peaceful gathering can turn into chaos and people can suffer injuries. This behavior carries a consequence, and it is the responsibility of the culprit respond for the damages caused by his lack of due care.
If you or someone you know has been injured while at a gathering, turn to Heidari Law Group, and we will handle your case throughout the legal process while you focus exclusively on your recovery. At our law firm we care about the well-being of our clients. We also have a team of professionals who are dedicated daily to these kinds of claims and know how to handle insurance companies to obtain the compensation you deserve and if we do not achieve an agreement, we will go to court to fight for your rights.
What is Considered as a Mass Gathering?
The World Health Organization (WHO) has defined a mass gathering as an occasion when "the number of people in attendance is sufficient to exhaust the planning and response resources of the host community, city or nation."
These events can be planned or spontaneous, and can be as diverse as social, religious, cultural, or sporting events, or include gatherings of people because of natural disasters or conflicts. Examples of mass gatherings are concerts, festivals, meetings, training sessions, conferences, shows, parties, or sporting events.
Types of Incidents at Mass Gatherings
Stage/barrier collapse

Fire/smoke inhalation

Burns/electrocution

Wrongful deaths

Stampedes/human disturbances

Explosion/bombardment

Shootout

Crushing injuries

Trampling/suffocation
Causes of Accidents at Massive Gatherings
Accidents in mass gatherings usually happen due to the following reasons:
Overcrowding and crowd control.

In mass gatherings there are a large number of people, so the organizer of the event must hire enough personnel to control and prevent accidents. The organizer prior to the date of the event must carry out statistics to calculate how many people can attend the event and thus generate tickets according to the number of people who can enter the place and avoid overcrowding that can cause injuries such as suffocation.

Event access points.

The places where events are held must have the necessary access points for entry and exit, considering emergency exits, so that people can easily enter and exit the place. without overcrowding.

Fire safety measures.

The place where the mass meeting takes place must have enough fire exits and extinguishers throughout the place, water coolers or cooking stations. Organizers must keep in mind that there is sufficient space between flammable objects and combustible materials.

Medical care.

Specialized first aid personnel must be available in the event of an incident, so that they can attend to the people who suffered injuries and prepare them so that the paramedics can act and take them to the nearest hospital.
Types of Injuries from Mass Gatherings
Many injuries that occur at mass gatherings are due to the factors discussed above. Here are some of the most common types of injuries sustained:
Injuries from falls or physical contact with others

Aggressions and violence

Shooting victims

Bruises

Hyperthermia (overheating)

Whiplash
Who is Liable for My Injuries from a Mass Gathering?
A large part of the mass gatherings that take place in the city of Las Vegas end in accidents and therefore cause injuries to the people who attended the event. That is why it is important that you know how insurance companies handle these cases so that you receive all your benefits and compensation after you are injured.
The first step is to establish who is responsible, to know who is going to answer for the damages, once you determine who is responsible, you can file a personal injury claim against that party. In general, if the event has been organized by a company or government entity, they will be covered by the official event insurance companies, but if an organizer does not have enough civil liability coverage to cover all damages of the victims combined, then the victims' claims must be brought against the citizens' fund of the state of Nevada.
Nevada Statute of Limitations on Injuries from Mass Gatherings
In the state of Nevada, the Statute of Limitations, which limits the time a person must file a personal injury claim, is two years after the injury or after receiving further medical care, whichever comes first. This implies that if you need more treatment after a year has passed, you must add another year to your time frame, for the people interested in filing a claim must do so within this term or the court will reject the claim.
Compensation for Injuries from a Mass Gathering
If you or a loved one has been injured while at a mass gathering, the damages for which you may be entitled to compensation include costs and expenses of treatment as determined by your physical condition at the time of the injury. Your personal injury attorney representing you can also seek punitive and financial damages for the injury, which could include items such as:
Medical bills related to the repair of broken bones or injuries sustained during the accident.

Pain and suffering

Lost wages and disability paychecks after being forced to take time off work.

Permanent scars on the body due to an injury or burn received from the accident.

Property damage sustained from the injury, including property lost or destroyed.

Damages related to emotional distress
Contact a Mass Gathering Injury Attorney at Heidari Law Group
If you are looking for more information about mass gathering injuries or would like a free case evaluation, call us today at Heidari Law Group, we have a long history of handling cases of this type in the US. contingency, which means you don't have to pay any of our attorneys up front until your case is settled or you win a trial.
The thought of trying to seek compensation after being injured and also disputing liability with an insurance company may seem overwhelming, or even unnecessary, but you deserve to be compensated for the other person's negligence. Call us for a free consultation with a Las Vegas mass gathering injury attorney.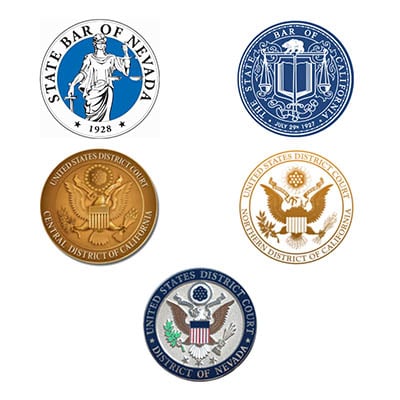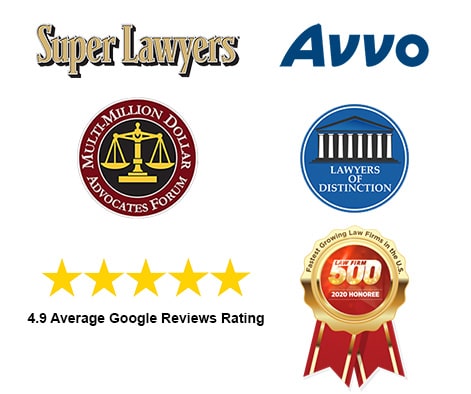 Heidari Law Group Las Vegas Practice Areas