Las Vegas Taxi Cab Accident Attorneys
Have you been in a taxi cab accident in Las Vegas? Contact our personal injury attorneys at Heidari Law Group for a case evaluation.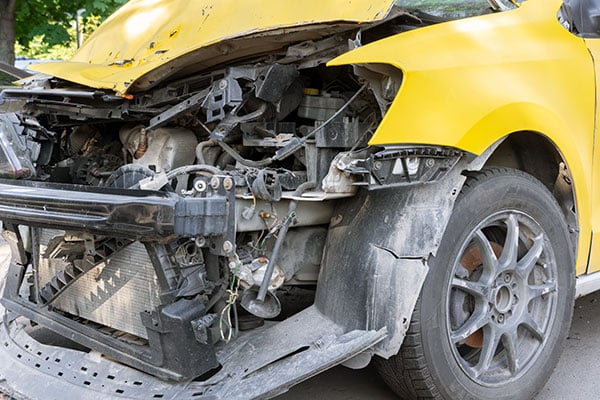 Las Vegas is famous for its exuberant nightlife. However, the city's heavy traffic and denser population lead to higher chances of getting into a taxi accident. Here is what you need to know about making taxi accident claims in Las Vegas if you find yourself involved in a taxi cab accident.
What are the consequences of taxi accidents?
Taxi cabs are commonly used in tourist destination cities. In a city like Las Vegas, NV where people love to travel by cab, taxi accidents may be more commonplace than you expect.
Car collisions can result in serious injuries, both long-term and short-term, and even death. Whiplash is an example of a costly injury that results often from car accidents.
Taxi cab crashes can create a financial burden on you and your family, especially medical. You may have to file claims with your insurance carrier or deal with the at-fault party's insurance company. A taxi accident attorney will be able to provide you with legal counsel and inform you of your rights.
Here are some of the various injuries that people commonly sustain from taxi cab accidents:
Bruises
Fractured or broken bones
Whiplash injuries
Spinal cord damage
Head trauma and concussions
Lacerations and scratches
Internal organ damage
Bleeding
Broken bones
Amputations or severe scarring
Emotional distress and trauma
The severity of the injury means that even within a single category of injury, the bills you need to pay can vary greatly. The settlement a taxi cab accident victim receives depends on the injury severity.
An attorney can help ensure that you have the necessary and recommended documentation and information so that you can obtain a reasonable amount of compensation for your damages after a crash.
What are the common causes of taxi cab accidents?
Taxi cabs may operate with a different basic purpose compared to regular cars. Taxi cab drivers typically want to maximize the fares they receive. While many taxi drivers operate their cars with care and fulfill their duties as a driver, some may exhibit dangerous behaviors such as speeding or driving while distracted. Negligent driving is the main issue that results in taxi cab accidents.
Negligence while driving can cause car crashes, but here are the most common causes of taxi-related accidents on the road:
Driving under the influence (DUI)
Driving while distracted
Brake failure (due to poor maintenance or part manufacturing problems)
Aggressive driving
Speeding
Abrupt stops while going fast
Why do you need a taxi car accident lawyer?
Taxi accidents can be just as serious and difficult to deal with as normal auto accidents on the road. You may have medical expenses that need to be paid, and there may be another party that has been injured or sustained economic damages.
An attentive taxi accident lawyer with a good reputation and solid experience can help you navigate the intricacies and frustrations of a taxi cab accident. Every state has its own laws and regulations, and each case has its own nuances. Taxi cab accident cases can involve everything from personal injury to wrongful death.
What is the average settlement taxi cab accident?
Car accident crashes can lead to settlements of anything from $50,000 to even over a million. You will often have to file a claim with the at-fault party's insurance company. It can be a problem if they do not have adequate coverage for your needs. What would you do following an accident with a taxi cab? What are the possible next steps? An attorney can help you outline an action plan.
Your settlement will depend on the expenses you have to pay after the accident and may vary greatly based on the type of injury and severity of injury sustained as a cause of the taxi cab accident.
Significant expenses following a taxi accident include but are not limited to:
Emergency treatment
Surgeries for reconstruction and recovery
Prescription medications
Physical therapy
Lost wages and income
Disability management expenses
An attorney can help you stay informed about what decisions you can make and what kind of financial compensation you can seek for your situation.
What determines who will pay for a taxi cab accident?
Different states differ in the way they treat car collisions. Nevada is considered a "fault" state, which means that it allows injured victims to sue the driver who is found at fault for the accident. This means that you can get seek justice and obtain a significant amount of financial compensation from the at-fault party. Since a collision on the road can cause severe distress and damages, it is important to get a taxi accident settlement that is fair to you and your family.
Who can sue?
If you were a passenger in the taxi, a driver or passenger in another vehicle hit by the at-fault taxi, a pedestrian (non-driver and non-passenger) hit by the cab, or someone whose feet got rolled over by the cab, you may be able to sue the taxi cab company (or the limousine company).
Who to sue after a taxi cab accident?
After a taxi cab accident, you can usually sue the company that runs the taxi company. If it was a Las Vegas limo driver, you can also sue the limo company.
In addition, you may be able to sue other parties related to the accident, such as the taxi cab parts manufacturer. In rare cases, you may even be able to sue the Las Vegas city or Clark County if you have the support that the collision occurred due to a lack of proper road signs or street construction. An attorney can help you decide whether a lawsuit is worth it for you and how you can take steps to seek justice after a car crash.
Hire an experienced Las Vegas taxi accident lawyer today
Car collisions can have horrifying consequences that are long-lasting. Treatments can be painful and expensive. A call is all it takes to connect with our team of experienced taxi accident attorneys. Reach out to Heidari Law Group in Las Vegas for a free case consultation. Let us help you today.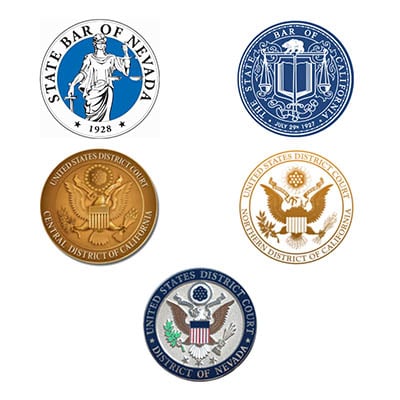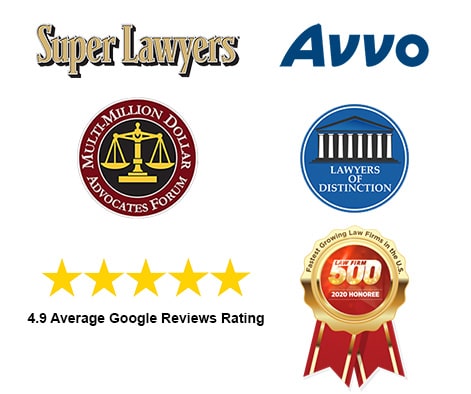 Heidari Law Group Las Vegas Practice Areas