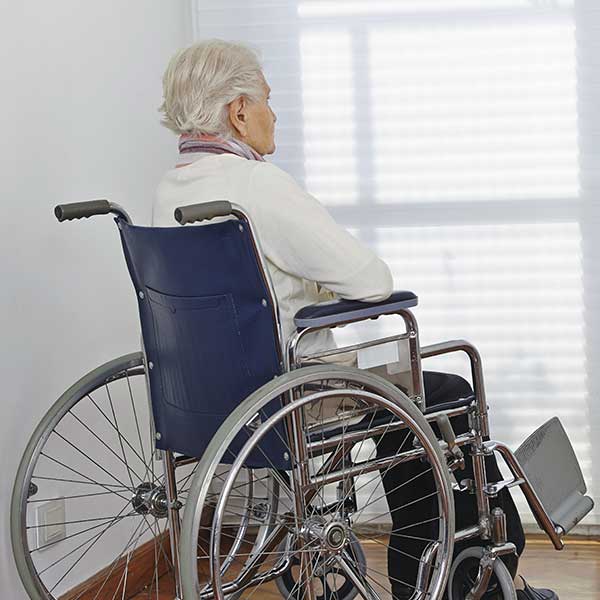 What is nursing home abuse?
Unfortunately, nursing home abuse has the potential to happen to almost anyone, regardless of gender and age group. Elder abuse is common in nursing homes all throughout Nevada, and specifically in Las Vegas, which has several different types of nursing homes and elder care facilities. Nursing homes and elder care facilities are meant to provide housing and 24/7 care to those who cannot care for themselves and may need medical attention.
There are different types of nursing home abuse, which could include:
Physical abuse

Sexual abuse

Financial abuse

Emotional abuse
Nursing Home Abuse Lawsuits In Las Vegas
The city of Las Vegas, along with the state of Nevada, has several different laws in place that elder care facilities must follow. This includes specific patient care requirements  to prevent instances of abuse. There are also very high requirements that employees in elder care homes must have to meet.
The law that specifically deals with elder abuse in Nevada is the Abuse, Neglect, Exploitation or Isolation of Older and Vulnerable Persons Act. This act goes into specifics and describes what elder abuse is, and the different types of elder abuse. Under this act, the different types of elder abuse are categorized under:
Isolation

Exploitation

Self-neglect

Neglect that may be intentional or unintentional
If the abuse falls under any of these five types of categories, then all people who are aware of the abuse must report it to Nevada state authorities. There are fines and penalties in place for those who fail to report it.
Elder Abuse Crime In Nevada
Those who violate the act will  face several different types of fines and criminal charges. If one is accused of elder abuse in Nevada, they could be faced with a misdemeanor or a felony. The greater the harm, the more likely the abuser will be charged criminally under a felony. If the abusers are charged with a felony, they could face up to five years in prison, and will have to pay thousands of dollars in fines.
If the abuser has been charged with a misdemeanor, they may face up to one year in prison, and will still be subject to around $3,000 in fines. The penalties are always subject to change and increase from year to year, especially because elder abuse is growing to be very common in the state. Many current Nevada lawmakers are now pushing for more stringent requirements, and higher penalties for those who have been charged with elder abuse.
Who is responsible for my elder abuse lawsuit in Nevada?
Usually, there are three main parties that could be held responsible in an elder abuse case. Keep in mind that the circumstances may change based on each type of scenario, but the most common parties include:
The employee: if the abuser was an employee for the elder care facility, then the employee could be held personally responsible for the abuse.

Elder care facility or nursing home: the facility or nursing home could be held responsible for negligent hiring, and failing to properly train and supervise their employees.

Property management companies: a property management company could be held responsible for negligently failing to supervise the elder care facility or nursing home. 
Any of these three parties could be responsible for an elder abuse or neglect lawsuit in Nevada. When you hold these parties responsible, you have the right to get compensated from them for the injuries that you have suffered. Give our Nevada lawyers a call today. 
What will our Las Vegas attorneys do?
Our attorneys will investigate the circumstances involving the abuse. Some types of evidence we gather include work form logs of an employee, medical bills and records involving any physical injuries caused from the abuse, and any reports that the nursing home may have.

Our attorneys may also report the nursing home to Las Vegas authorities in the case that no reports have been made and the abuse escalates.

We will file a lawsuit against the responsible parties, whether it is the nursing home, the management company, or the employee themselves.

We will negotiate with other parties to make sure that we come to a settlement, or will go to trial.
What type of compensation will I receive from an elder abuse lawsuit?
In Nevada, there are several different types of compensation that you could receive on an elder abuse case. But, it depends on the circumstances of the abuse, and what the individual has suffered. Some types of compensation may include:
Medical bills: you are able to get compensated for all your medical costs. Physical abuse may lead to injuries that will require medical attention. One who has suffered elder abuse should not have to pay out-of-pocket for the medical costs needed to treat these injuries.

Pain and suffering: this is one of the most common types of compensation associated with elder abuse in Nevada. Pain and suffering allows one who has suffered from abuse to get compensated for the emotional toll that the abuse has taken. Those who have suffered physical injuries may also suffer emotionally  as a result.

Lost wages: given that many in elder care are retired, this is not a common type of compensation. But, those who are employed during the abuse, and have taken time off work because of the abuse may be able to get reimbursed for the lost wages from work.

Quality of life: those who have suffered elder abuse may receive compensation for the decreased quality of life.
There are other types of compensation you could receive, but it depends on the circumstances of the abuse. For more information on the compensation that you could receive for your elder abuse case, give our lawyers a call today. Our attorneys will be able to give you more of an idea as to how much your loved ones' elder abuse case may be worth.
Contact An Experienced Las Vegas Personal Injury Attorney Today
Our Las Vegas personal injury attorneys offer free consultations and review all the details involving your potential elder abuse case. We are always here for our clients, and always want to make sure that our clients and their loved ones get the justice and help that they deserve. If you or a loved one have suffered any type of neglect or abuse in a Las Vegas nursing home, speak to our lawyers immediately.
Our Las Vegas attorneys have decades of experience making sure that those in elder home facilities have the care that they need, and are represented by top rated lawyers. We have held several different types of elder care facilities responsible for abuse. We always want to make sure that our clients are aggressively represented by our attorneys to get the best possible outcome.
Give us a call today to discuss your specific elder abuse case. If you have a loved one who has experienced elder abuse, we are ready and able to help them. You can contact us through phone, or through our online consultation form.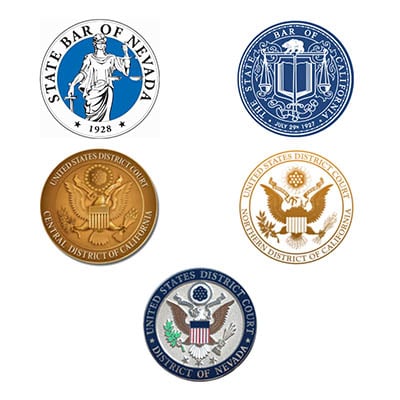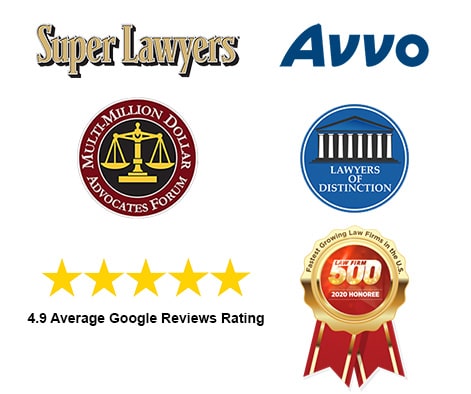 Heidari Law Group Las Vegas Practice Areas