Horseback Riding Injury Attorney in Las Vegas
Being injured while horseback riding can be very serious. If this has happened to you or a loved one, call our office so that we can help.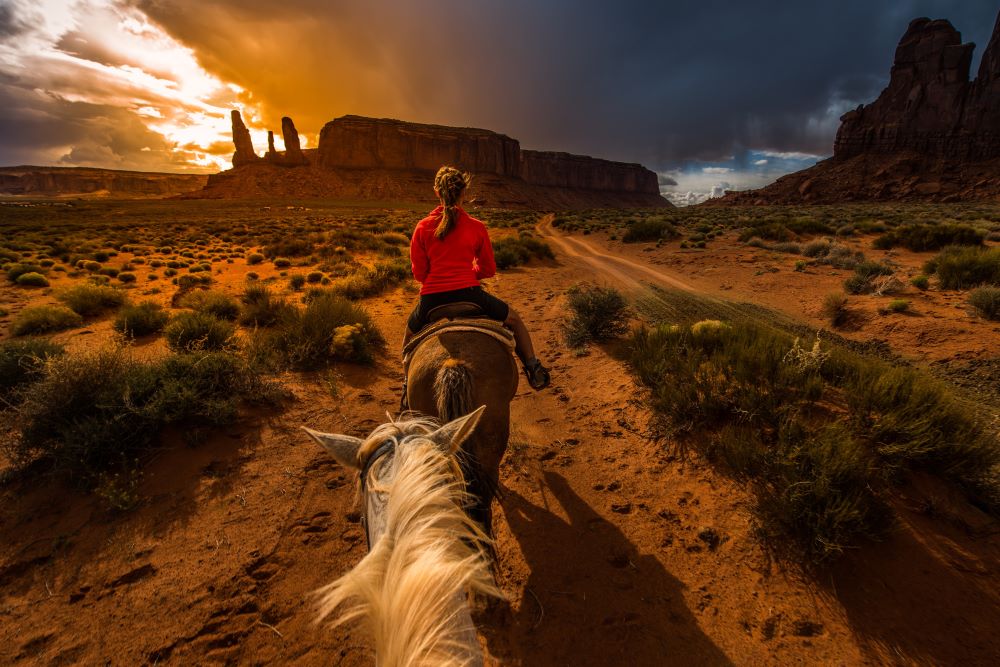 In recent years, horseback riding has become a common activity and not just a competitive sport, which is why there are clubs and other places that allow people to come and do this activity. Even though this activity seems not to be complicated, it is, that is why people should have an instructor if they do not have experience and in the event that they already have experience, they should act carefully following the rules.
Suffering injuries while horseback riding can be very serious, since the rider is on a large animal, so a fall can cause severe injuries and even more so if the horse falls on the person. Sometimes the responsibility falls on a third person and it is in this case when you have the right to file a claim and request payment of compensation. If you want to know if you have this right, continue reading this article and if you still have questions, call us and we will answer them.
Actions that May Cause Injuries when Horseback Riding
There are various actions or causes that can cause a person to suffer an injury while riding a horse. Below, we indicate the most common:
Accidents with other riders

Dangerous or defective horseback riding products

Equine accidents in the workplace

Equine accidents in competitions or shows

Equine accidents during training

Unsafe or dangerous conditions on private property

Inadequate supervision while riding
Most Common Injuries from Horseback Riding 
Horseback riding injuries are often caused by the rider falling off the horse, being thrown off the horse, or due to a third party's carelessness. These are the most common injuries that a person can suffer while riding a horse:
Facial injuries

Neck injuries

Partial and/or total paralysis

Soft tissue injuries

Dislocated joints

Concussions

Upper extremity injuries

Scars

Animal bites and/or attack

Internal bleeding

Facial disfigurement

Eye injuries

Crushing injuries
What Does the Assumption of Risk Mean?
Assumption of risk is a legal defense that shifts liability for an injury to a person who voluntarily engages in a potentially dangerous activity. Under Nevada law, a person assumes the risk of injury when they are:
Has actual knowledge of the risk involved in the conduct or activity;

Fully appreciates the danger resulting from the risk; and

Voluntarily accept that risk, either by expressing verbal or written agreement, or by implication of word and conduct.
 Because of the risks associated with horseback riding, defendants in equine liability lawsuits may claim that you assumed the risk and therefore deserve no compensation for your losses, saying that you voluntarily chose to ride the horse and therefore assumed the risk of the activity along with all liability. It is important that you know that the assumption of risk has certain legal limitations. Las Vegas horse riding injury attorneys examine these issues when evaluating your specific case.
Limitations of Equine Activity Liability in the State of Nevada
The state of Nevada, like most other states, has a law that limits liability for equine activity. This law protects horse owners and riding venues from most damages, but it also includes many exceptions that benefit injury victims.
Immunity from civil liability is eliminated when the person responsible:
Used broken or defective tack

Could not determine if the person could ride or control the animal

Did something that directly caused the accident

Maintained the facility in an unsafe condition

Blatantly disregarded the safety of the rider
Who May be Liable for Your Injuries?
A number of different people may be involved in an accident while riding a horse, which is why anyone involved in the process of riding a horse can share the blame for these types of accidents, including anyone aware of the potential risks or anyone that you have ignored proper safety procedures, putting your life in danger. Responsible persons must answer for having acted negligently.
The following people may be responsible for your injuries include, but are not limited to:
Horse owners

Barn owners

Property owners

Riding instructors

Riding clubs

Employees

Equipment manufacturers

Veterinarians

Trainers

Recreation centers

Other riders
What Damages Can I Request as Compensation in My Claim?
The person who has been injured has the right to file a claim against the person responsible or their insurance company and request compensation for the following damages:
Ambulance costs

Medical bills

Emergency expenses

Hospital bills

Occupational or physical therapy

Recipes

Medical supplies

Lost wages

Loss of earning capacity

Disfigurement

Loss of consortium

Permanent scars

Disfigurement
Tips to Prevent Injuries if You Ride a Horse
At Heidari Law Group we care about people. That is why we give you the following advice to prevent injuries while riding a horse:
Riders must always wear a helmet when riding.

Your clothing must be appropriate. You must wear sturdy leather boots and your clothing must be comfortable and not too loose.

Inspect all equipment to make sure it is not damaged.

Make sure the saddle and stirrups are appropriate for your size and fit snugly.

New riders should receive lessons from experienced instructors.

Young riders and those with little experience should always be supervised.

Hobbyists must ride on flat, open ground or on supervised riding arenas.

Do not attempt jumps or stunts without supervision.

Do not ride a horse if you are tired, taking medication or under the influence of alcohol.

You should keep in mind that horses can be scared by noises or other animals.

Never walk behind a horse and when feeding keep your hand open to avoid being bitten.
Contact a Horseback Riding Injury Attorney at Heidari Law Group
If you are looking for more information about horseback riding injuries or would like a free evaluation of your case, call us today at Heidari Law Group, we have a long history of handling cases of this type in the US. Our attorneys work on a contingency fee, which means you don't have to pay any of our lawyers up front until your case is settled or you win a trial.
The thought of trying to seek compensation after being injured and also disputing liability with an insurance company may seem overwhelming, or even unnecessary, but you deserve to be compensated for the other person's negligence. Call us for a free consultation with a Las Vegas horseback riding injury attorney.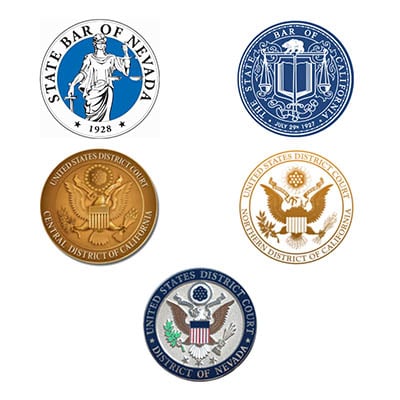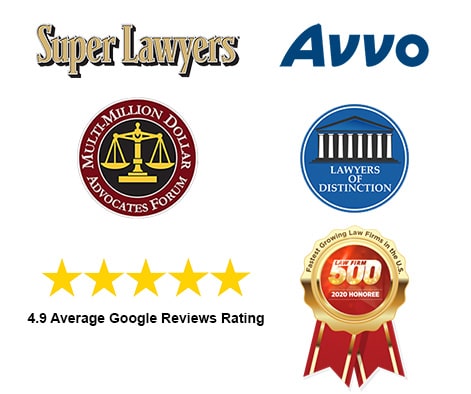 Heidari Law Group Las Vegas Practice Areas