Las Vegas Construction Injury Attorneys
If you have been injured while on the job during construction, contact our Las Vegas construction accident lawyers today for a free no risk consultation.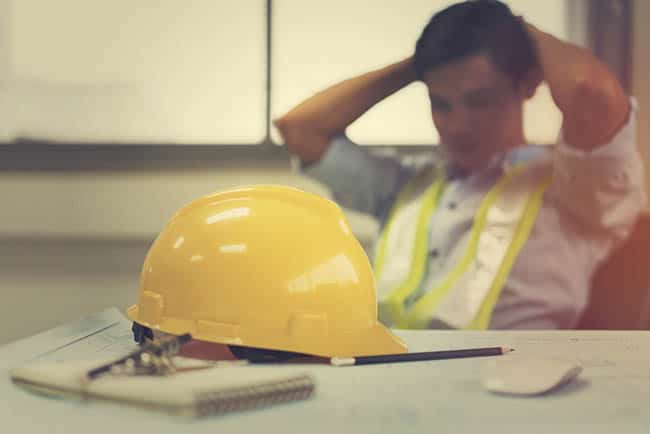 Las Vegas is growing fast, with construction everywhere. Unfortunately, accidents on precarious construction sites are a serious problem. If you or a loved one has been hurt by a construction accident in Las Vegas, here is what you need to know so that you can take legal and financial action.
Construction Injury Attorneys In Las Vegas
Our Las Vegas construction injury attorneys will fight to make sure you get the settlement or judgment you deserve. Construction accidents could result in very severe injuries, oftentimes even permanent physical disabilities that can make it impossible to return back to work. One of the best things you can do if you are involved in a construction accident is to hire a top-rated Las Vegas construction accident attorney on your side.
Our Las Vegas attorneys are available 24/7 via phone and email, and have an office located conveniently in the city of Las Vegas. We understand that after going through construction accident injuries, you may be suffering emotionally, physically, and financially. We are on your side and here to help every step of the way. Contact our experienced attorneys today for a free no risk consultation. During this consultation, we will address any and all concerns and questions you may have regarding your construction accident claim. Construction accident claims could get very complex, especially if they're multiple liable parties.
Construction Injuries In Nevada
According to the United States Bureau of Labor Statistics, there were around fifty deaths in Nevada that occurred during work. The number of work-related fatalities in Nevada is at a steady increase each year as the state becomes more urbanized. As more construction is needed to be done in Nevada, especially on the Las Vegas Strip with newly renovated hotels and casinos, the possibility of construction accident injuries is at an all-time high. Transportation and falls accounted for the majority of workplace fatalities.
Nevada experiences more transportation-related work fatalities than any other state in the United States. The private transportation warehousing industry has the highest number of fatalities in Nevada. The trucking sector also has a higher number of fatalities compared to all other states.
 Construction Accident Statistics In Nevada
Males account for 98% of work-related fatalities in Nevada.
White non-Hispanics account for 65% of fatalities from workplace injuries
85% of work-related fatalities were from employees who had wages and salaries, rather than self-employed independent contractors.
 If you or a loved one has been injured during construction, contact our construction accident injury attorneys today. Nevada laws allow injured victims to collect compensation for construction site injuries.
Who can be held liable for my construction accident lawsuit in Nevada?
There are a majority of potential defendants. Defendant is a legal term used to describe the party that is defending themselves against any lawsuits brought behalf of the victim, also known as the plaintiff. Examples of potential defendants include:
Negligent employers: employers have a duty of care to make sure the construction site is safe for all employees, along with any other foreseeable plaintiff, such as a passerby at the construction site. Employers must constantly maintain Federal construction site regulations. Examples of Nevada construction site regulations include giving each employee protective equipment, and fencing off the construction site.
Third parties: examples of third parties could be co-workers, or other independent employees such as the motor vehicle driver. To determine if any third parties could be held liable, it is important to categorize the employee as an employee rather than an independent contractor. To determine whether the third party that is negligent for your injuries is an independent contractor or an employee, contact our experienced employment attorneys in Las Vegas.
Product manufacturers: if there is a defect in the construction site tools, and they cause injuries to employees or other foreseeable victims, the victim may have a claim against the product manufacturer for injuries from the defect. This is brought as a product liability claim against the product manufacturer.
After you have experienced an injury at a construction site, contact our top-rated construction accident attorneys to determine who the at-fault parties could be. Oftentimes, there are multiple parties that would contribute to the accident that has occurred.
 Examples Of Construction Site Injuries
Falling from high ceilings or scaffoldings
Slips and falls due to construction site tools
Falling objects
Fires
Construction tool defects
Crane accidents
Gas leaks
Heavy machinery
Repetitive stress injuries
Electrocutions
Getting caught in a machine
Who is responsible for construction accidents?
The party found liable for your construction accident may be the one you can file a lawsuit against, so it is important to figure out who is responsible for your Las Vegas construction accident. To understand who is liable for your construction accident, the cause of the accident needs to be determined.
Common causes of construction accidents include:
Defective equipment – Sometimes, equipment might not be working as intended as a result of the manufacturer's negligence.
Fall hazards – More than a third of construction accidents that result in fatalities involve fall hazards. Falling from heights is a huge risk to construction workers and can be caused by poor scaffolding, inadequate railing, and malfunctioning equipment.
Dangerous construction practices – If a general contractor uses dangerous scaffolding practices, you may be able to file a claim against them.
Negligence – If a subcontractor violates Occupational Safety and Health Administration (OSHA) or state regulations, you may be able to file a claim against them.
Electrocution – Nearly 10% of construction worker fatalities annually are caused by electrocution accidents, typically due to live wires. Lack of proper inspection and maintenance of live wires can lead to serious electrocution risks.
Heavy trauma or blunt force – Many workers on site are hit by or against objects that cause serious injuries or even death. Loose materials and equipment are common causes of physical trauma. A lack of sufficient safety equipment and policies can also lead to serious injury.
Las Vegas Construction Accident Injuries
Construction accident injuries almost always result in severe and catastrophic injuries. Examples of injuries that could be suffered as a result of construction accidents include:
Back injuries
Head injuries
Paralysis
Permanent disability
Temporary disability
Lacerations
Third degree burns
How do you file a construction accident claim?
Depending on the construction accident case that can be built, personal injury lawsuits are often filed against the party responsible for workplace accidents. However, Nevada has worker laws that make it trickier to file claims in case of damages that are sustained during construction work. This means that instead of filing personal injury claims, you have to explore other options.
Can I file a personal injury claim?
It is usually a good idea to see if you can file a claim according to your state laws. In Nevada, workers are typically not allowed to sue their employers. However, this does not mean that workers are not allowed to file lawsuits at all – third-party liability lawsuits can be filed with workers' compensation claims.
Potential parties you can file a lawsuit against in conjunction with your usual workers' compensation claim include property owners, contractors, manufacturers, and architects.
Can I file a wrongful death claim in Las Vegas?
According to construction accident law, if your loved one passed away as a result of the construction accident, you may have legal grounds to file a wrongful death lawsuit. Wrongful death claims can be challenging to file, though their settlements are often higher.
In Nevada, wrongful death cases have a statute of limitation of two years. This means that it is essential to file the lawsuit as soon as possible so that your date of filing does not exceed the statute of limitations. If it is too late, you will likely lose the right to file a wrongful death lawsuit.
For wrongful deaths in Nevada, damages are usually paid to the decedent's survivors or estate. You and your loved ones don't need us to tell you what you are going through, but it is a good idea to be aware of what damages are considered recoverable by law.
Here are the commonly compensated damages:
Funeral and burial expenses
Medical expenses as a result of the construction accident
Punitive damages that may be rewarded for egregious behavior on the part of the defendant
Lost wages
Loss of consortium
Grief and sorrow
Pain and suffering
Disfigurement
What are recoverable damages in construction accidents?
When filing a claim, your settlement will likely depend on what recoverable damages you can prove you or your loved one sustained as a cause of the construction accident. Here are some of the common recoverable damages (both economic and non-economic) that are associated with construction accidents:
Loss of wages and future income
Pain and suffering
Emotional distress
Loss of enjoyment of life
Current and future medical expenses
Full lost wages and lost benefits as a result of the accident
Punitive damages
What are punitive damages?
Punitive damages are a special sort of damage. In Nevada, you can only be awarded punitive damages if you can show that the defendant acted with fraud, malice, or oppression that ended up causing the injury.
Since there is often a sense of injustice in relation to construction accidents, a professional attorney can help you build a case that maximizes your chances of successfully recovering damages and potentially pursuing punitive damages.
How much do our Las Vegas construction accident attorneys cost?
Our Las Vegas attorneys work on a contingency fee basis, which means that you do not have to pay for any fees upfront unless we win a settlement or judgment in your favor. You do not have to pay a single dollar until we receive compensation in your favor.
What should I do if I have been involved in a construction accident in Las Vegas?
What you do following a construction accident is very important to make sure that you receive the compensation you deserve. It could be a very stressful event, and cause many scrambling looking around as to what to do next. If you are involved in a construction accident, there are specific steps you should take, which include:
Get medical assistance immediately: even if you believe that you have not suffered any injuries, it is very important that you get examined by a medical professional. Usually, traumatic injuries such as traumatic brain injuries will not be present until days or weeks after the construction accident. Medical records are also needed in order to seek compensation from the at-fault party.
If you are an employee, make sure that you tell your employer about the accident that has occurred. Your employer may provide you with a form to fill out information regarding the accident, such as the injuries suffered, where the injury occurred, and why the injury occurred.
Gather as much evidence as possible in your favor. Examples of evidence that could potentially play in your favor include photos of the accident location, photos of the construction site machinery that may have caused the injury, and any other information from witnesses who saw the accident.
Contact our top-rated Las Vegas construction accident injury attorneys to see how you can file a claim for your injuries. The sooner you seek legal help, the sooner you could potentially recover from your injuries.
Do you need a construction accident lawyer to file a lawsuit?
A construction accident attorney can help you determine the details and gather supporting evidence for your case. Workers' compensation and injury in the workplace cases can be difficult to file claims for, especially if you are going through a stressful time of handling emotional distress following the accident.
A construction accident attorney can help you see whether your claim is likely to succeed. Oftentimes, third-party liability claims are filed in order to seek justice and right a sense of wrong as opposed to solely recovering damages. An experienced lawyer can build your case for you and help you make informed legal decisions during this difficult time.
Building a case is an important part of successfully recovering financial compensation after there has been injury or wrongful death. A lawyer who specializes in accidents in Las Vegas can boost your chances of successfully obtaining a fair settlement.
Get In Touch With Our Experience Construction Accident Attorneys In Las Vegas Today
After you have been involved in such a catastrophic and traumatic experience such as a catastrophic accident, you need experienced legal professional help on your side. Going through such a traumatic experience can leave someone devastated, and in need of compensation. Our attorneys will work to make sure that you receive maximum compensation for your injuries.
Our attorneys will negotiate with the at-fault party, along with any insurance companies to make sure that you receive compensation and the justice you deserve. To get started on your claim today, get in touch with our Las Vegas attorneys.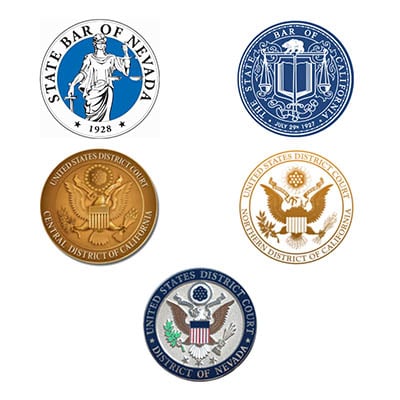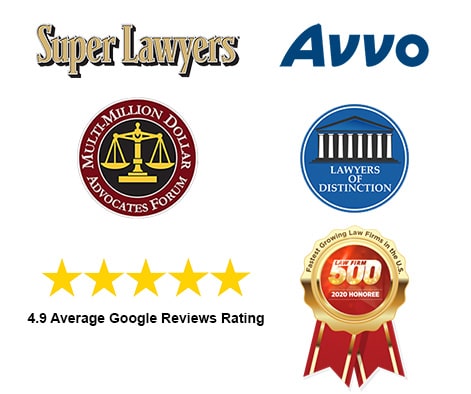 I got injured while I was at work. So far they were so respectful, and answered any questions I asked them in a few minutes. I wish the best for Mr Heidari and his group. I will share the result of my settlement in here while it's done.