Uninsured and Underinsured Motorists Attorney in Las Vegas
Have you been in a car accident and the other party is uninsured, or their coverage is less than the damages incurred? Our attorneys can help you get compensation.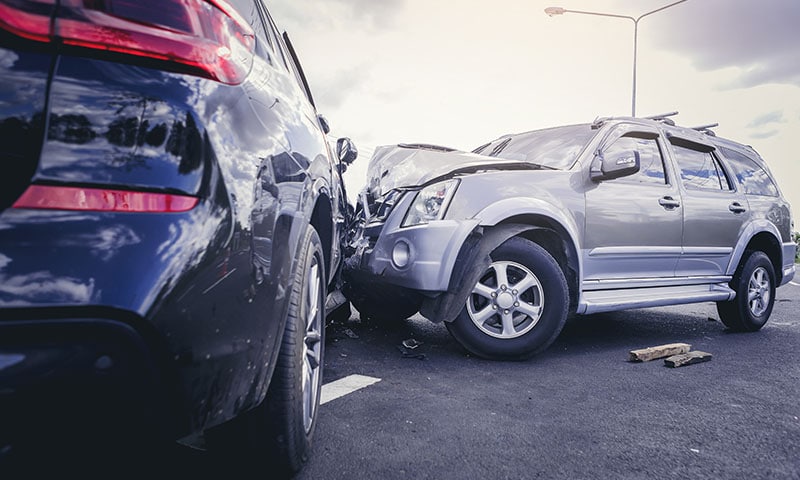 People who have suffered a car accident often wonder if the responsible party will have the necessary insurance coverage to pay for the damages, on some occasions it often happens that the insurance coverage is less than the actual value of the expenses. This is where the benefits of Uninsured/Underinsured Motorist (UM/UIM) coverage come into play. If you have this type of coverage, you may be able to recover much-needed compensation through your own insurance, even if you were not at fault for the accident.
At Heidari Law Group we can help you with the legal process in case of accidents and personal injuries, we know how to speak and handle insurance companies and we will seek that you obtain the compensation you deserve.
What is Meant by Underinsured and Uninsured Motorists?
Drivers who live in Las Vegas or any other city in the state of Nevada and own a motor vehicle in order to register it, must have liability insurance in the amount of at least $25,000 per person and $50,000 per accident, with the purpose that if a driver is responsible for a car accident, his insurance policy will cover the damages of the other party involved, up to the limits of the policy.
On the other hand, insufficient insurance is when the costs of the damage are higher than the coverage value of the policy and there are cases in which the responsible motorist does not even have insurance, or it is not in force.
What Does Uninsured Motorist Coverage Include?
Uninsured motorist (UM) coverage is a protection you can add to your auto insurance policy, as it will cover you and your passengers when you have been injured by an uninsured driver. In other words, UM coverage kicks in as long as the other driver in an auto accident is uninsured and is responsible for the accident and damages.
UM insurance is not required in the state of Nevada, but it can be very beneficial in the event of a car accident involving injury. It's also worth noting that UM insurance covers personal injury-related damage, not property damage, caused by uninsured motorists. In the case of a hit and run accident it will also be based on your uninsured motorist coverage.
What Does Underinsured Motorist Coverage Include?
Underinsured motorist coverage is intended to make up the difference when damages from an accident exceed the at-fault driver's liability coverage.
If you were seriously injured in a car or truck accident, and the cost exceeds coverage, the underinsured policyholder may collect up to the policy limits. Medical payments recovered under another policy will be deducted from the total provided by the underinsured coverage.
Fault Based Liability
Las Vegas operates under a fault-based auto accident liability system, which means the driver who causes an accident must pay for injuries and property damage. The person who was injured in a car accident may choose to pursue one of the following options:
File a claim under your own insurance policy;

File a claim with the at-fault party's auto insurance company, also known as a third-party claim; either

File a personal injury lawsuit against the at-fault driver.
Filing an Uninsured Motorist Claim
When filing an uninsured motorist claim, you should keep in mind that you are filing a claim against your own insurance company, and you cannot recover damages from a policy the other driver does not have. Your own insurance must pay for the damages you suffered from the other driver.
In an uninsured or underinsured motorist claim, you are filing a claim with your own insurance company, which has a duty to put itself "in the shoes" of the uninsured or underinsured motorist and pay for those damages. Depending on your insurance coverage, you may be required to submit to arbitration.
Coverage for the underinsured or uninsured takes care of the following values:
Vehicle damage

Medical bills

Vehicle repair

Medical treatment

Pain and suffering

Permanent disability and disfigurement

Lost wages
What Should You Do if You Have Been Injured in an Accident With an Uninsured or Underinsured Motorist?
When you are in a car accident with an underinsured or uninsured motorist in Las Vegas, we recommend that you take these steps to protect your right to compensation:
Contact the police immediately.

a police report can be essential to your case, especially in establishing liability and damages.

Obtain the driver's name, driver's license number and contact information.

It is recommended that you obtain the driver's information, especially personal data and insurance information from him so that you can contact him in the future .

Seek Immediate Medical Attention.

Call 911 or see a doctor immediately so you can get treatment for your injuries. It is important that you save all paperwork, such as receipts, bills, and medical records so that you can claim compensation.

Take pictures and videos.

This includes pictures of the vehicles, your injuries, and the accident scene as a whole.

Contact a Las Vegas Car Accident Lawyer.

You should contact a car accident lawyer and bring a copy of your auto insurance policy for your lawyer to review.
Contact an Underinsured and Uninsured Motorist Coverage Lawyer at Heidari Law Group
If you are looking for more information on coverage for underinsured and uninsured motorists or would like a free case evaluation, call us today at Heidari Law Group, we have a long history of handling cases of this type throughout the US. attorneys work on a contingency fee basis, which means you do not have to pay any of our attorneys upfront until your case has been settled or you have won a trial.
The thought of trying to seek compensation after being injured and also disputing liability with an insurance company may seem overwhelming, or even unnecessary, but you deserve to be compensated for the other person's negligence. Call us for a free consultation with a Las Vegas underinsured and uninsured motorist coverage attorney.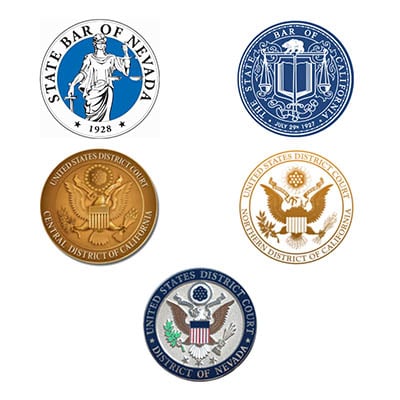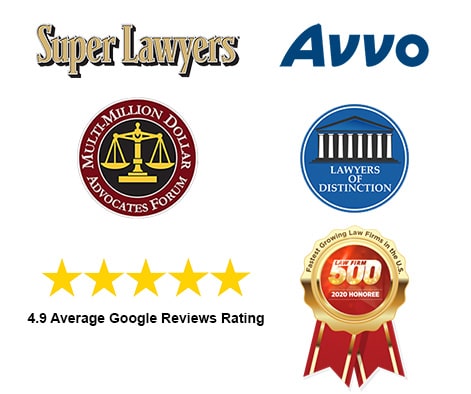 Heidari Law Group Las Vegas Practice Areas