Sexual Assault Injury Attorneys
Are you the victim of sexual abuse? You may be able to sue the abuser for monetary damages. Contact our sexual assault attorneys today for more information.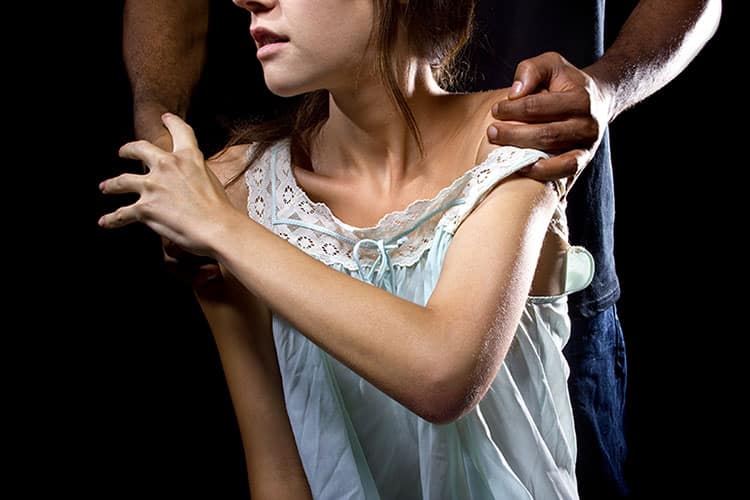 Sexual assault is very prevalent in America, especially on the Las Vegas strip where there are 43 million visitors each year. Being sexually assaulted is a very traumatic experience, and our attorneys are here for you to seek compensation from the assaulter. Not only can sexual assault result in physical injuries, but it could also result in emotional and financial hardships. No person should have to endure such hardships without holding the at fault party liable for their injuries. Our Las Vegas sexual assault attorneys are here to take on your claims, and to make sure that you are well represented while you focus on healing from your injuries.
Our experienced Nevada injury attorneys provide a free confidential consultation, where we will review the merits of your claim, and determine the different ways we can navigate through the legal process for you to ensure you get maximum compensation for your injuries. We understand that sexual assault cases can be very complex, and so if you have any concerns or questions throughout your consultation, feel free to ask us anything.
Women, men, and children can all become victims to sexual assault In Nevada. It is important for victims to understand their rights and determine the best legal options to move forward and seek compensation for their injuries. Nevada has several different resources and organizations available that deal with sexual assault claims, and assist the victim. However, in order to seek compensation from the assaulter, it is important to get into contact with an experienced Las Vegas sexual assault attorney to handle the civil claims for you.
Why should I file a civil lawsuit for sexual assault in Nevada?
Filing a civil lawsuit holds the perpetrator accountable. If you have gone through the criminal process of holding the perpetrator guilty, you may not have received compensation for your claim. Sexual assault is a personal injury claim, and the survivor could sue the perpetrator for monetary compensation suffered. This holds the perpetrator liable.
 Will I still have a sexual assault claim if I am the only witness?
You will still be able to pursue a sexual assault claim against the perpetrator if you are the only witness. Usually, sexual assault cases take place when no one else is around, so it is very common for the victim to be the only witness. To determine how you could obtain compensation in a civil lawsuit, contact our Las Vegas attorneys today.
Examples Of Sexual Abuse
There are several different types of sexual abuse that you could seek compensation for. These include:
Rape
Inappropriate touching
Inappropriate verbal statements
Indecent exposure
Sex trafficking
Child pornography
Texting
Statutory rape
Sexual coercion
When do I have to file my sexual assault claim in Nevada?
Nevada statute of limitations provides a specific time limit as to when a victim of sexual assault could file a claim in court. Sexual assault victims are given 20 years after the crime to file a claim. But, if a police report was filed before twenty years, then the statute of limitations time period  takes a toll. Statutes of limitations could be very complex, and could require a variety of different types of laws victims need to understand. To determine if you qualify under the statute of limitations time period, contact our Las Vegas attorneys today.
 Who can be held accountable in a sexual assault claim?
Anyone who commits the act of sexual assault could be held accountable and liable for their actions. There are many different types of defendants that could be held liable.
Examples of relationships that are most common in sexual assault claims include:
Massage therapist and client
Employer and employee
Teacher and student
Doctor and patient
Nurse and patient
Caregiver and patient
What type of compensation could I receive for my sexual assault claims in Nevada?
Nevada's laws allow compensation to a victim of sexual assault. However, the damages could differ depending on the circumstances of the sexual assault. Although a criminal court is to hold the defendant guilty of a crime, it could also make the at fault liable for compensation in a civil action. Our attorneys take care of the civil side of your sexual assault claim. We could recover a variety of damages including:
Medical bills: sexual assault can usually result in physical injuries (link: Las Vegas catastrophic injuries) that require physical rehabilitation and therapy. The assaulter is responsible for compensating the victim for any medical bills that have been accumulated, along with any future medical costs relating to the sexual assault. Examples of injuries are broken bones. (link: Las Vegas broken bones)
Pain and suffering: this refers to the emotional trauma experienced from the sexual assault. For example, instances of pain and suffering include post-traumatic stress disorder, anxiety, anguish, insomnia, and depression. These fall under non-economic damages which have to be proven by the plaintiff.
Lost wages: this is a category of economic damages that could easily be proven by records. For example, the plaintiff will have to show that they missed out on work, and therefore missed out on any income. The plaintiff could recover both past lost wages and future lost wages.
Punitive damages: although this is rare in Nevada, punitive damages are most likely awarded in sexual assault claim than any other claims since the defendant could be seen with malice when engaging in the assault. Punitive damages are meant to act as an exemplary damage and holds the defendant liable for their actions.
 The value of the compensation you could receive and your sexual assault claim will depend on the extent of the injuries. In order to determine exactly how much you could recover, contact our sexual assault attorneys today.
What should I do if I have been a victim of sexual assault in Las Vegas?
After experiencing a sexual assault incident, contact the local police authority to investigate the claim for you and to open the claim against the assaulter.
Seek medical care immediately. Not only is medical care needed to quickly treat the victim, but medical care is needed to show medical records to prove compensation in a sexual assault claim.
Gather as much information as possible regarding the incident. Examples of evidence include video surveillance, along with any witness information.
Contact our Las Vegas sexual assault attorneys for a free confidential consultation. We are available to fight for your rights.
What do I have to prove in my sexual assault civil claim in Nevada?
A sexual assault claim requires that the plaintiff, also known as the victim of the sexual assault, prove that:
The assaulter had a duty to the plaintiff. This duty was to act within a reasonable standard of care.
The defendant breached that duty.
Because the defendant breached the duty, plaintiffs suffered injuries.
Plaintiff now has damages as a result of the injuries that should have to be compensated.
The plaintiff must prove all these elements of a personal injury action in order to seek compensation for their injuries. That is why seeking an experienced Las Vegas sexual assault injury attorney is important for your claim. If any one of these elements are not met, then the plaintiff could risk their entire case, and not be able to recover any compensation.
 Contact Our Las Vegas Attorneys Today
 Our personal injury attorneys (link: Las Vegas personal injury attorneys)  are here to help. Our top-rated Las Vegas attorneys will provide you with a piece of mind during the legal process. While we communicate with the assaulter and any other insurance company, you could focus on your injuries. We will do everything we can to make sure that you received maximum compensation for your injuries.
Contact us today for a free confidential consultation.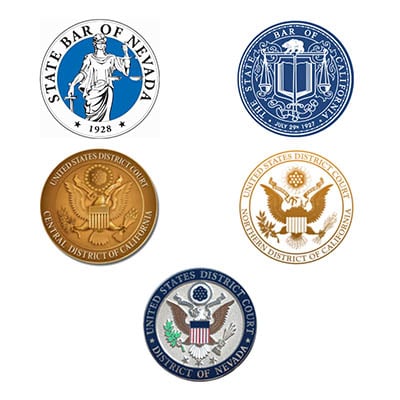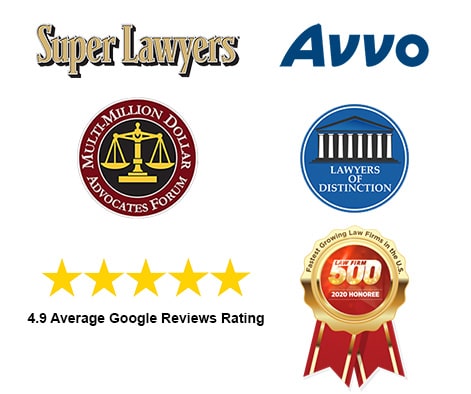 I was injured in a car accident last year in March. The lawyer made sure that I went to all of my chiropractor sessions and that I get the medical attention needed. I also got MRI's as needed and also got back injections as needed. He was very persistent on contacting me, even when I wasn't reachable, and making sure that I got treated right and paid a good amount at the end. He is a very respectful person and great lawyer. I do recommend him and his entire friendly staff.