Freeway Accident Injury

Lawyer in Las Vegas

If you have been involved in an accident on the freeway, give our Las Vegas lawyers a call to see how you can get compensated for your injuries.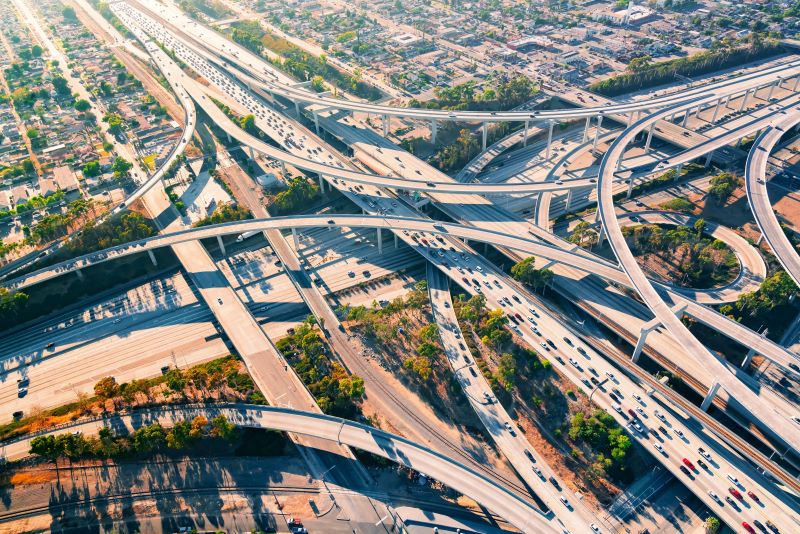 Las Vegas is a very popular tourist attraction. Many people fly into Las Vegas from all over the United States, and others drive in from neighboring states such as California, Arizona, and Utah. There are around 15,000 car accidents every year in Las Vegas. The actual number could be much higher since only 15,000 were reported. There are many additional accidents that were not reported in the last year.
Can I sue for a car accident in Las Vegas?
In Nevada, you can sue for any injuries that you have suffered from a car accident on the freeway in Las Vegas. The hardest part of filing a lawsuit is proving that the other party was at fault. Having a trusted Las Vegas lawyer on your side will help when gathering evidence and piecing together the accident and how it occurred. 
Why do freeway accidents occur in Las Vegas?
As with most cities, car accidents on the freeways can happen for several different reasons, including: 
Inexperienced drivers: tourists may drive too fast, or too slow on the freeways, which could be very dangerous for other vehicles on the freeway.

Drunk drivers: drunk driving is a serious issue in the city of Las Vegas. Many drunk drivers decide to get behind the wheel and drive after consuming large amounts of alcohol or drugs. This is a very dangerous combination, and could not only affect the drunk driver, but others on the freeway as well. 

Fatigued driving: this is especially common for truck drivers who have been driving on the freeway for several hours. Given that Las Vegas is a city in the desert, several different goods must be driven in from neighboring states and cities. There are constant trucks going in and out of the city, and the possibility of a fatigued truck driver is very high. 

Vehicle maintenance: vehicles must constantly be maintained, including a brake check or an oil change. When the vehicle is not properly maintained, the possibility of being involved in an accident on the freeway will increase. 

Aggressive drivers: given the high traffic rates in Las Vegas, the possibility of aggressive driving is very high. When aggressive drivers tailgate, the likelihood of a rear end collision is

imminent

. 
What should I do after a freeway accident
?
If possible, move your vehicle out of the way

of other traffic

. This is not mandatory, but if you have experienced only a minor accident, there's always the possibility of a major accident to follow if you are in the way of oncoming vehicles.

Call 911 if you have experienced any injuries that require immediate medical attention.  If you have sustained injuries that may not need immediate medical attention, we recommend that you go to urgent care or the emergency room department as soon as you can after the accident. There must be imaging or testing done to determine what type of injuries you have suffered after the accident.

Take down witness information. There most likely will be witnesses who saw the accident take place, given that the city of Las Vegas is constantly busy with tourists.

Take pictures of the freeway accident scene. Taking photos will not only help you determine where the accident occurred, but it will help our attorneys figure out which parties are liable in causing your injuries. There could be several parties responsible, and oftentimes the only way we will know is by looking at pictures of the aftermath of the accident.

Contact an experienced Las Vegas freeway accident attorney. Our Las Vegas attorneys have decades of experience representing victims who have been involved in all types of accidents, such as car accidents, motorcycle accidents, truck accidents, and van accidents.

The larger the cars, the more severe the injuries could be.

given that the other vehicles may be larger in size and heavier

.

Do not speak to other parties. Until you have hired a Las Vegas lawyer, do not speak to other parties or answer any questions. Immediately after an accident, other parties may try to get a statement from you. During this time, you may still be in shock, and may not be able to properly respond to any questions.
Who
could be
responsible for my Las Vegas freeway accident?
Truck/vehicle

driver

Government entity

Employer of a truck driver

Vehicle manufacturer

Vehicle retailer

Mechanic
Do I need a Las Vegas freeway accident attorney?
Nevada law does not require that you have an attorney when you file a lawsuit. However, having an attorney will tremendously help with your case. When filing a lawsuit against other parties, such as insurance companies, they may ask a series of questions. These questions could be very complex and confusing, meant to trick you and possibly be used against you. You need a Las Vegas attorney to help you throughout this process, and make sure all the necessary paperwork is filed timely with the Nevada Court, given that they have very strict deadlines. 
What are the different freeways and interstates in Nevada?
I – 11

I – 15

I – 515

I – 580

I –  215
When should I hire a Las Vegas freeway accident attorney?
We recommend that you contact a Las Vegas freeway accident attorney as soon as possible after you have been involved in an accident. The number one reason why is because other parties may try to reach out after the accident, and it could get very tricky when determining which party they are from, and what their goal may be. An attorney will help file the lawsuit as soon as possible in order to make sure that the freeway accident claim is resolved. 
Defective Vehicle
A common instance of freeway accidents are defective vehicle parts. When a car has defective parts, it could result in freeway accidents. In this case, your attorney must file a product liability lawsuit. A products liability lawsuit holds the product manufacturer and / or retailer responsible for the defect. There are three types of defects; a manufacturing defect, a design defect, or a warranty defect. Usually, many victims do not even know that they have a product defect lawsuit they could file. For more information on your specific accident, and to determine if you do have a valid product liability claim, give us a call today. 
Wrongful Death Claims
In certain circumstances, freeway accidents in Las Vegas could lead to death. If you have experienced a death in your family on a freeway or highway in Las Vegas, give us a call today. You have the right to file a wrongful death claim against the party who has caused the accident. 
Injured on the freeway? Call our Las Vegas attorneys today.
Our attorneys are readily available to help, and provide free case evaluations where we will evaluate your accident, and determine the best steps to take for you. We have been dealing with Las Vegas freeway accidents for several decades now, and have a successful track record making sure that our clients are well-represented.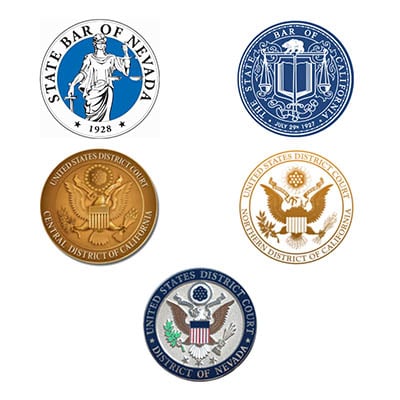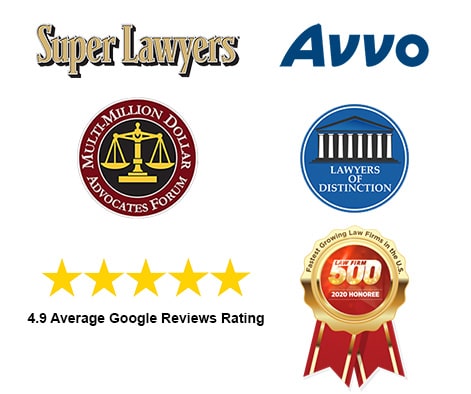 Heidari Law Group Las Vegas Practice Areas