Loaner and Rental Car Accident Lawyer

in Las Vegas

If you have been injured by a rental car driver, or while you were driving a rental car in Las Vegas, give our lawyers a call.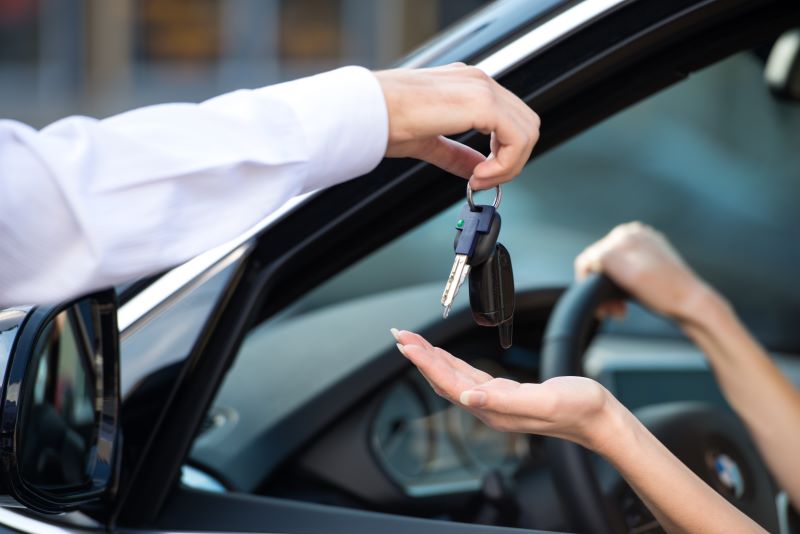 Rental vehicles are a very common industry in Las Vegas. Those that visit the city from other states may need a vehicle to get around, especially if they are taking a road trip and plan on visiting other nearby cities. If you were driving a rental vehicle and were involved in an accident, you have the right to get compensated by holding the other party responsible. On the other hand, if you were injured by a driver who is driving a rental vehicle, you also have the ability to file a lawsuit against the rental car driver. Usually, most people are not aware of the laws that are involved with rental vehicles and car accidents. Many who have been involved in a car accident with a loaner car are not aware of the rights that they have.
Our Las Vegas car accident attorneys have decades of experience representing victims who have been injured by rental vehicles. Because there are several parties involved in a rental vehicle accident, it is very important that you have an attorney that has represented cases involving loaner vehicles in the past. Usually, the insurance company of the rental vehicle, the rental vehicle company, the rental vehicle driver, and several other parties could be involved, making the case very complex. It takes a highly qualified Las Vegas attorney to gather evidence, and to hold each party responsible for the injuries that they have caused. 
What compensation could I recover for my rental car accident in Las Vegas?
Medical bills

Surgeries

Treatments

Physical rehabilitation

Physical therapy

Pain and suffering

Lost future income

Lost past wages

Property damage
There are several other types of compensation that you could recover, but the above are just some of the most common examples. To determine what specific compensation you could receive, give our Las Vegas lawyers a call today. 
What insurance can I
gain compensation from in a rental car accident claim?
You could most likely recover compensation from two different insurance companies. You could gain from the rental car driver's personal car insurance, or you could gain from the rental car's insurance. Even if one insurance company policy could completely pay off the victim's damages, the victim is still able to recover compensation from the other insurance company. Under Nevada law, both drivers and rental companies must have car insurance. So, in circumstances like this, there may be two insurance companies involved.
What if I was also responsible for the rental car accident?
If you are involved in an accident with a rental car, and you were partially at fault, then you are able to still recover a portion of your damages. However, these damages could be reduced by your liability.
If you were responsible for a large portion of your own damages, you are most likely not able to recover compensation. But this is where your own insurance steps in. You have the right to file a claim with your own insurance company for any damages that you have suffered. This could get very confusing, especially since so many insurance companies are involved. For more information, give our Las Vegas lawyers a call today. 
Who can I file a lawsuit against for my rental car accident claim in Las vegas?
 Driver of the vehicle 

 Rental car company

 Car manufacturer

 Car retailer

 Other drivers

 Other pedestrians
How can I prove my rental car accident lawsuit in Las Vegas?
In order to prove that you have a strong lawsuit, you should show:
The rental car driver had a duty to drive safely, pursuant to Nevada Vehicle Code

The rental car driver failed to drive safely, and violated the vehicle code

Because the rental car driver did not drive safely, an accident occurred

The accident resulted in injuries to the victim
What causes a rental car accident in Las Vegas?
Inexperienced drivers: usually, those who are renting a vehicle in Las Vegas are likely tourists who are not that familiar with driving in the city of Las Vegas.

Drunk driving

: this is especially common in Las Vegas since there are several casinos, hotels, restaurants, and bars that offer alcoholic drinks.

Drowsy driving: those that are driving in from far away states could be driving for several days with no breaks,

 which results in drowsy driving.

Speeding: usually, drivers speed to get from one place to another in a short amount of time, and to pass other vehicles who may be driving slower. This is a very serious issue, especially on the Las Vegas strip. 
How can a rental car company be negligent?
As discussed above, there are several ways that a driver of a rental car could be negligent, but, the most common instance of how a rental car company could be negligent is when the company decides to rent their vehicle out to a driver who does not have a safe driving record. Rental companies have a list of renters that they should not rent their vehicles out to. If someone has a driving record with several points, then the rental car company should not loan out their vehicle. 
What are the different types of car rental companies in Las Vegas?
Hurts

Dollar

Enterprise

Budget

National

Payless

Advantage

Firefly

Fox

Sixt 

Alamo

Turo

E-Z
How can our rental car accident attorneys help? 
Our attorneys will investigate all causes of the accident to determine liability, and which insurance company we should deal with.

We will build your case, and gather all the necessary evidence of all the damages that you have suffered. We take into consideration all different types of damages, including future loss of income.

We will provide personalized attention to your

car accident claim

to determine what the best way to go about your claim is. Each claim has a different way to go about it, and we always work to make sure that our clients get the help they deserve. 
What should I do after a rental car accident in Las Vegas?
Make sure that all other parties involved are safe. Move your vehicle out of the way to prevent another accident. 

Call 911 if you need immediate medical assistance.

Get any witness information.

Take photos of the accident scene, and the property damage.

Contact a Las Vegas rental car accident attorney.

Attend all medical appointments.

Do not speak to insurance adjusters without speaking to your attorney first. 

Stay off social media, as it could be used against you.
When should I file my rental car accident lawsuit in Las Vegas?
You should file your lawsuit within two years from the date of the injury. If you file your lawsuit after the two years have passed, then you will not be able to recover anything. 
Call us for a free case evaluation today. We offer free consultations where we encourage all questions and concerns that many may have for their potential Las Vegas accident claim.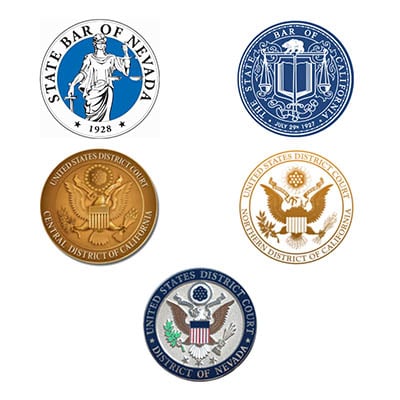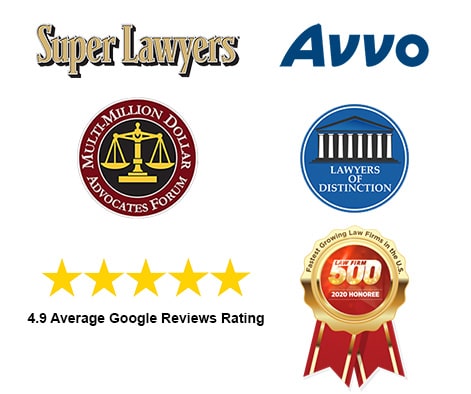 Heidari Law Group Las Vegas Practice Areas