ATV Accident Lawyer in Las Vegas
Our experienced Las Vegas ATV accident injury attorneys are available to help you with your claim every step of the way.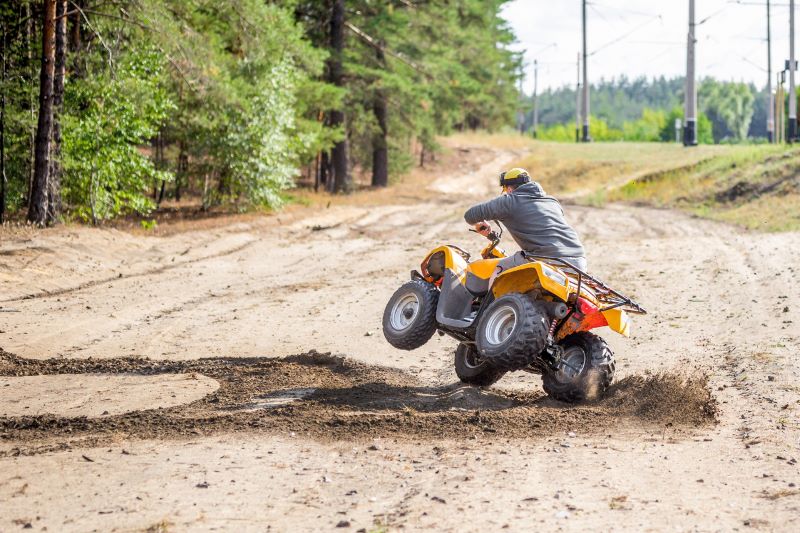 Most simply, an all-terrain vehicle (ATV) is defined as a vehicle with the following: seated seating position, handlebar steering, and the ability to maneuver through a variety of road conditions. These types of vehicles are used all over the world for both work and recreation. While there are a variety of ATV customizations and modifications available, at their base, all ATVs share these three characteristics. All-terrain vehicles have three or four wheels. Tires are kept at a lower pressure than a standard car or other vehicle tires.
They are generally built for a single driver, although some are made to carry the driver and a passenger. These are often used on unpaved areas (dirt or grass). When operated safely and correctly, these vehicles offer a fast and agile means of transportation over a variety of terrain. Many ATVs come equipped with safety features like brake wear indicators, safety flags, doors, seat belts, and more. With any off-road vehicle, it's important to keep your safety in mind while driving. If you have been hurt or injured in an ATV accident, seek legal advice on filing a personal injury claim based on negligence or product liability.
What are the most common causes of ATV accidents in Las Vegas?
Every experienced ATV rider in Las Vegas knows that accidents can happen at any time and for a variety of reasons, including discovery or distraction. The following can be considered the most common causes of injuries and accidents in vehicles of this class:
Driving all-terrain vehicles on unsuitable surfaces (cement).

Practice stunts and other risky maneuvers.

Driving in unfamiliar areas or terrain.

Allow inexperienced drivers to travel without the accompaniment of someone experienced.

Travel with a double passenger since most of these all-terrain vehicles are designed for a single driver.

Overloading the vehicle.

Driving without adult supervision, in the case of minors.

Disregard state laws and local ordinances.
Types of injuries recognized in ATV accident claims in the state of Nevada
One of the main causes of injuries in accidents of this type is the rollover of vehicles. Many injuries qualify in the state of Nevada for ATV accident claims, including:
Internal bleeding

Amputations or loss of limbs

Injuries or lacerations, etc.
What should be done after an ATV accident?
Being the victim of an ATV accident can be scary. Here are the steps to take after an incident like this:
Contact emergencies, to check your condition and receive required medical assistance.

Collect evidence at the accident site, in the form of photographs and videos that support your version of the events. Talk with potential witnesses as well. 

Request a detailed incident report.

Retain the services of a Las Vegas ATV accident lawyer to begin the paperwork for your claim.
Safety rules for ATVs in Nevada
An operator's certificate for driving an all-terrain vehicle is required in the state of Nevada. Likewise, the drivers of these vehicles must wear appropriate equipment, especially a helmet and eye protection. ATVs are also not allowed to be driven on public streets or highways according to state laws.
Although some states establish a minimum age for driving these vehicles, the state of Nevada does not. As of July 2012, all OHVs need to be registered and have a decal on the ATV. For more information on these records, see the Nevada Off-Highway Vehicle Commission page.
The main reason drivers follow these rules is to avoid preventable accidents. In turn, if a driver is injured and has not complied with these rules, he may automatically be held partially responsible for the accident.
Liability in ATV accidents and recalls
Although many ATV accidents are caused by negligent drivers, they can also be caused by manufacturing or design defects in the vehicle. For this reason, ATV accidents may require a product liability issue. An example of this is the Honda brand FourTrax all-terrain vehicle model, which was withdrawn from the market because it presented mechanical failures that could cause collisions. For more information about recent ATV recalls, go to ATVSafety.gov.
Safety tips for driving ATVs in Las Vegas, Nevada
ATVs are popular, convenient, and fun, but they can quickly become dangerous if you don't stay safe and obey the rules. Here are five safety tips to keep in mind before you hit the trails on your ATV.
Use the right equipment
First, you need to make sure you have the proper safety equipment. The basics must be long pants, a long-sleeved shirt, boots, and a helmet.
Never go out alone
Driving an ATV can be a bit tricky, so it's a good idea to have a few friends along in case you crash, run out of gas, get stuck, etc. Always try to travel with at least one other vehicle to protect yourself.
Do not drive on public roads
ATVs are designed to be ridden off-road. Please pay attention to the rules and adjustments of the trails and avoid paved and public roads.
Drive without passengers
Unless your ATV is specially designed for two passengers, you should never have a passenger with you while riding an ATV: this puts their safety at risk as well as yours.
Ride within your capabilities and choose the right ATV for you
No matter how you ride, what you ride, or when you ride, make sure you are within your capabilities and have chosen the right ATV for your skill level. By riding an ATV that you can control, you can ensure a safer and more enjoyable ride.
Bonus Tip: Even though ATVs are designed for off-roading, it's best to stick to more established trails for your skill level, because you never know what you might encounter.
Contact an Experienced ATV Accident Lawyer In Las Vegas
The desert environment that surrounds the city is ideal for practicing recreational sports in the nearby dunes such as Nellis Dunes. Unforeseen events happen all the time and can cause consequences of different levels of severity, for this reason having professional help for your case is essential. Our law firm is made up of professionals specialized in personal injury claims in Las Vegas, who are always looking for the best way to solve the conflicts that your case may present. We are characterized by working with contingency fees, which means that you will not have to pay in advance but will only do so when the due repairs or compensation are obtained. You are very important to us, so contact our team of experienced ATV accident claim attorneys at Heidari Law Group today at 1-833-225-5454. If you contact us, assistance will be provided completely free of charge.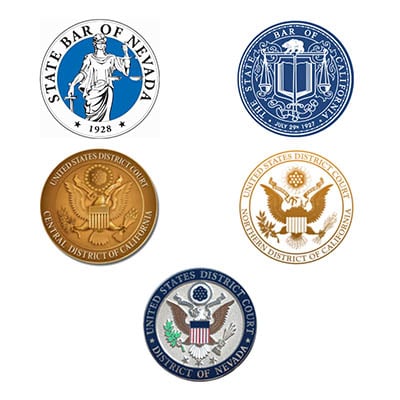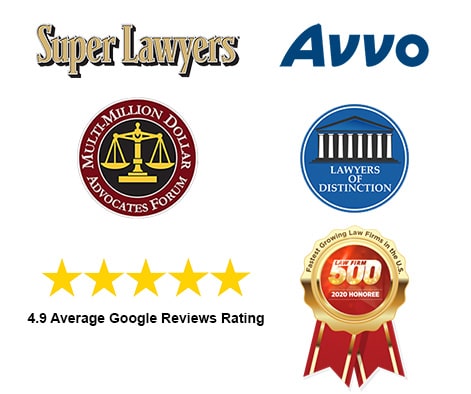 Heidari Law Group Las Vegas Practice Areas