Restaurant Injury Lawyer in Las Vegas
If you have been injured at a restaurant in Las Vegas, give our lawyers a call today to see how we can fight in your favor.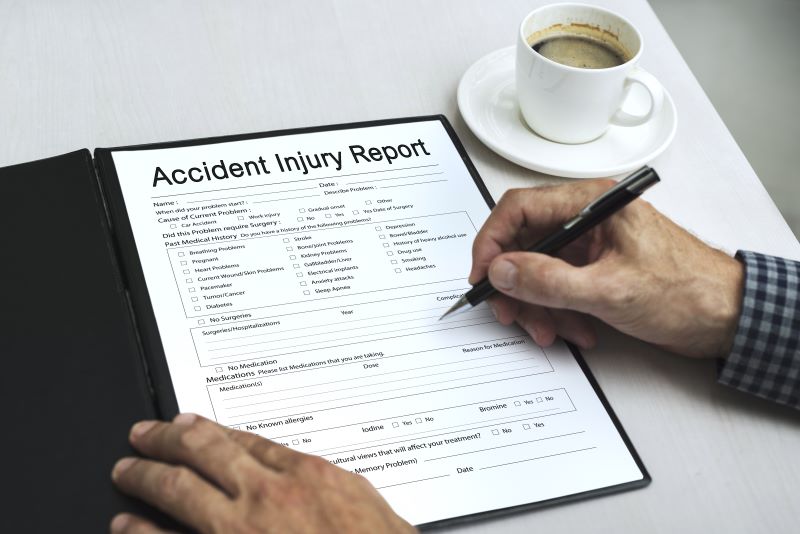 Las Vegas is known for their exquisite fine dining, and their 5-star restaurants. Each restaurant has a unique characteristic that attracts thousands of tourists each year. At a restaurant, every diner has a reasonable expectation that they are going to be safe, and free from any potential accidents or injuries. In Nevada, restaurants have a duty to their customers or visitors to make sure that their property and food is safe, and no customers are injured.
In 2021, Las Vegas had around 32 million visitors, even despite the fact that the pandemic was still going on. It takes a lot to feed 32 million visitors each year. Sometimes, there is also the possibility that these visitors are injured or experience an accident while dining. If you or a loved one have been injured at a restaurant in Las Vegas, the other party should be held responsible if the accident was because of another party's negligence. If another party failed to take the necessary safety measures, and caused the accident, you have the right to recover from them. You have the right to recover compensation for your physical injuries, lost wages, and any emotional suffering that came with the injuries.
Can I file a lawsuit for negligence?
You could sue a restaurant for negligence if you have been injured by their careless actions. You must prove that the restaurant had a duty to make sure that the visitors were safe, and failed to follow through with this duty. There are specific types of evidence that could help establish these factors, such as pictures of the accident scene, or medical bills that show what type of injuries you have suffered. 
What accidents occur at restaurants in Las Vegas?
Food poisoning:

restaurants are held to a standard of care in terms of health and safety. If this is not followed thoroughly, it could result in several customers suffering food poisoning.

Slip and fall accident:

it is very likely to find spilled liquids, such as drinks, on the floor of a restaurant. Employees must constantly make sure that the floors of the restaurants are kept dry.

Trip and fall accident:

restaurants also have a responsibility of making sure that no objects are on the floor, since they are a trip hazard to others.

Improper lighting:

improper lighting at a restaurant could also lead to an accident, such as a trip and fall accident.

Poor restaurant layout:

an accident that may occur from a wall or a pillar in the middle of the customers walkway could result in severe injuries.

Improper flooring:

loose carpet, loose tiles, or improper handrails could cause an accident. They must constantly be maintained by the property owner.
Who could I hold responsible for my restaurant injuries?
You could hold the below parties responsible:
Restaurant owner

Restaurant manager

Restaurant Chef

Cook

Waiter

Maintenance company
How can our attorneys help you with your restaurant lawsuit in Las Vegas?
Our attorneys will gather all the information to determine how you have suffered injuries. Usually, accidents like slip and fall accidents are easier to determine liability for. But, in cases such as food poisoning, it could be quite complex to prove that the specific food that the restaurant offered caused your food poisoning.

We have strong relationships with legal experts to determine what type of future care you may need.

We will negotiate with other defendants and insurance companies to make sure that all your costs are represented. We take into account other damages such as emotional distress and future lost income. These damages are not usually thought of by clients.
Could I hold the employer responsible?
You could hold the restaurant owner responsible for actions taken by their employees if the employees acted negligently. This is known as respondeat superior. You simply have to show that:
The employee was employed by the employer

The employee was on the clock at the time of the accident.
In certain circumstances, like when the employer acts intentionally, this theory may not work. For more information on intentional actions, call us today.
What type of injuries result from restaurant accidents in Las Vegas?
Broken bones

Lacerations

Traumatic brain injury

Nerve damage

Internal bleeding

Amputations

Scarring

Disfigurement

Death 
What should I do after a restaurant accident in Las Vegas?
Get medical attention immediately so your injuries are evaluated.

Report the accident to the property owner. The property owner may file an accident report.

Take pictures of the accident scene, such as the wet floor or object on the floor.

If there are any witnesses, make sure that you get their contact information.

Do not speak to insurance adjusters until you have hired an attorney.

Higher an experienced Las Vegas attorney.
Assault In Restaurants 
Another common instance of accidents in restaurants or assaults caused by other third-party visitors. Even in the case of an assault, a property owner could still be held responsible. A property owner, such as a restaurant owner, should have security measures in place. For example, having an alarm system or a security guard at the entrance is enough to make sure that the property is protected. If there is improper security and a visitor was assaulted on the property, then the victim could hold the restaurant owner responsible.
How
much do
Las Vegas restaurant accident attorneys cost? 
Our attorneys work on a contingency basis, and do not collect any fees up front. We take a percentage of the compensation we recover. 
Do I need a Las Vegas restaurant accident lawyer?
It is not required that you have an attorney when filing a lawsuit in Nevada, but it is highly recommended. There are specific forms that should be filed during specific times. If you fail to file just one document, you could risk getting your entire case thrown out of Nevada court. 
What if I was also at fault for my injuries?
In Nevada, you still have the right to file a lawsuit against the other negligent party even if you were negligent yourself and caused your injuries. Your damages are decreased based on your liability. 
Las Vegas Restaurant Accident Attorney Near You 
Have you been injured in a restaurant in Las Vegas? Give our lawyers a call today.
We know just how hard it could be to choose the right attorney for your case. But, there are specific qualities that you should look for in an attorney. You should always make sure that the attorney you are hiring has prior experience representing victims who have been injured in a restaurant accident. Restaurant accidents are quite different from car accidents and truck accidents, and should be looked at on an individual basis.
Give us a call today to see how we can hold the responsible parties liable for the injuries that you have suffered. You should not have to do this alone. We are here for you every step of the way. Call us today to schedule your free case consultation.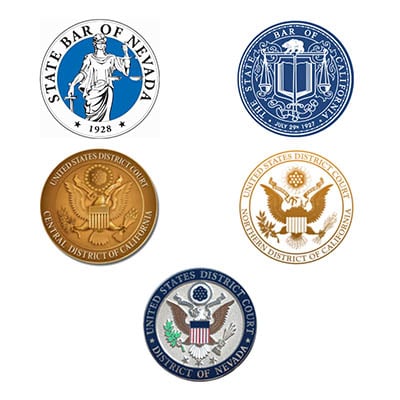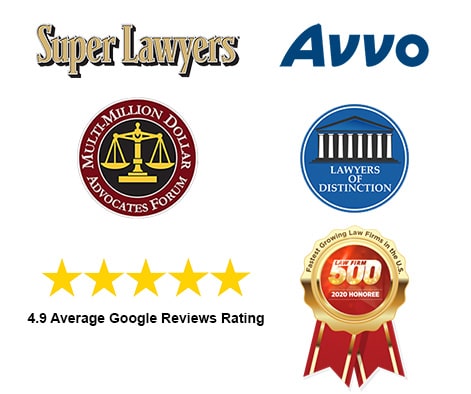 Heidari Law Group Las Vegas Practice Areas