Scaffolding Accident Injury Attorney in Las Vegas
If you or a family member have been injured as a result of a scaffolding accident, you are entitled to compensation for your injuries. Our expert attorneys are here to help.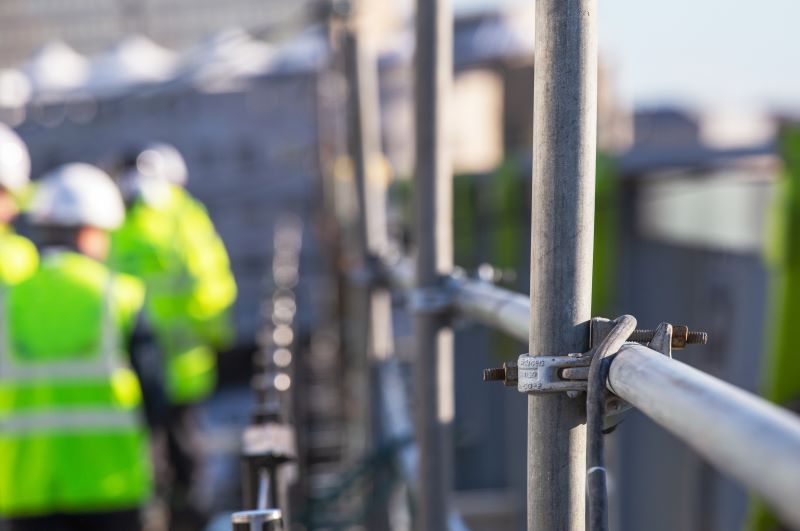 Las Vegas is a city that is continually growing or expanding, so it is very common for there to be many construction sites in all parts of the city. Construction sites are often dangerous places if proper precautions are not taken, especially if safety precautions are not followed. Scaffolding is usually very dangerous, so if a person suffers an accident, his injuries will be serious in most cases and can even lead to death. At Heidari Law Group we are dedicated to handling personal injury cases, which is why we are the legal firm you need in order to obtain the compensation you truly deserve.
What is a Scaffold?
It is a provisional construction, which consists of a platform with which workers are allowed access to the different points of a construction, this can be raised to different heights and serves as external aid in works of diverse depth. In general, scaffolding is built with different materials such as: iron, aluminum, fiberglass, wood and bamboo in eastern countries.
What Causes Accidents and Injuries on Scaffolding?
People who work on construction sites and use scaffolding can suffer accidents and these are caused by the following reasons:
Poor Construction.

Scaffolding or stages used on construction sites must be constructed correctly to be safe for use. Improper scaffold construction may include failure to securely attach all attachment points, failure to install bracing, or failure to install guardrails that are necessary for fall protection.

Scaffolding Defects.

Scaffolding defects occur due to improper design or improper manufacturing processes where scaffolding is made with cheap or substandard parts and products. In this case, those responsible for the damages are usually the parties that designed, manufactured and/or sold the scaffolding.

Safety training and equipment.

construction companies must give their workers specific training when building or working on scaffolding, especially they must be trained in safety standards. In addition, workers must also be provided with safety equipment, particularly fall arrest devices such as harnesses, guardrails, and safety nets when working on scaffolding.

Lack of proper maintenance

. Scaffolding on job sites must also be properly inspected and maintained to preserve its structural integrity with continued use, so if the scaffolding is old or worn, the company will need to replace it. Improper maintenance can result in slippery surfaces and other hazards that could result in serious or even fatal injury to workers.

Falling Objects.

Construction companies and contractors must take steps to protect workers from injury from objects falling from above. 

Weak planks.

If planks that are not strong enough are used when building the scaffolding, they can collapse and cause serious injuries to workers. Plank defects that can cause a scaffold to collapse include wormholes, cracks, knots coming off along the edges, and nail holes.

Hazardous Working Conditions.

There are a number of conditions that can complicate the job, including: the negligence of contractors, construction companies, owners or other parties involved, inclement weather (rain or snow).

Violation of safety standards.

OSHA (The Occupational Safety and Health Administration) has established several safety standards to ensure the safety of workers on scaffolds.
Most Common Injuries in Scaffolding Accidents
As we have mentioned in previous paragraphs, scaffolding is usually very dangerous for workers, who can be part of an accident and suffer injuries. Among the most common injuries caused by scaffolding accidents are the following:
Concussions

Whiplash

Neck or back injuries

Severe lacerations or puncture wounds

Internal bleeding

Loss of damage to a bodily organ

Scarring or disfigurement

Crushing injuries or amputations
What to do if You Have Suffered Injuries in a Scaffolding Accident?
If you have been injured as a result of a scaffolding accident, either as a construction worker or as a bystander, it is important that you consider filing an injury claim so that you can receive reimbursement for the damages you suffered. Depending on the circumstances of the accident, you will have the following options:
Workers' compensation claim.

The "workers' compensation law" provides benefits to employees who are injured while on the job. In most states, employers are required to carry workers' compensation insurance, so if you are a construction worker and you slip on scaffolding and are injured, a workers' compensation claim is your resource. more feasible.

Personal injury claim.

In a personal injury claim, the person filing the claim must show that the other party acted negligently and because of that caused injury. For example: if the scaffolding you used was defective and the defect caused your accident, then you can sue the manufacturer of the equipment, also if a bystander is injured due to a scaffolding accident.
How to Prevent Scaffolding Accidents?
Most accidents can be avoided if proper care is taken. The National Institute for Occupational Safety and Health (NIOSH) recommends taking the following safety measures:
Comply with current OSHA regulations for working with scaffolds.

Keep scaffold suspension ropes and body belt/harness system fall lines protected from hot or corrosive substances.

Use personal fall protection equipment.

Perform recurring inspections of all scaffolds, scaffold components, and personal fall protection equipment before each use.

Use structurally sound portions of buildings or other structures to anchor descent lines for body belts or harness and tie-off systems for suspension scaffold support devices.

Follow the scaffold manufacturers' instructions regarding the erection and use of scaffolds.
Contact a Scaffolding Accident Attorney at Heidari Law Group
If you are looking for more information about scaffolding accident injuries or would like a free case evaluation, call us today at Heidari Law Group, we have a long history of handling cases of this type in the US. Our attorneys work on a fee basis. on a contingency basis, which means you don't have to pay any of our lawyers up front until your case is settled or you win a trial.
The thought of trying to seek compensation after being injured and also disputing liability with an insurance company may seem overwhelming, or even unnecessary, but you deserve to be compensated for the other person's negligence. Call us for a free consultation with a Las Vegas scaffolding accident injury lawyer.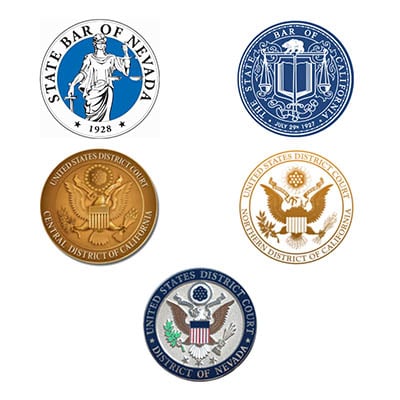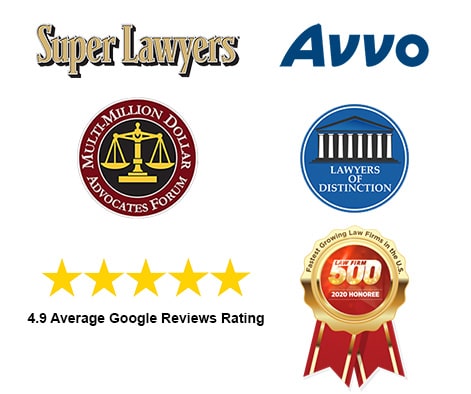 Heidari Law Group Las Vegas Practice Areas