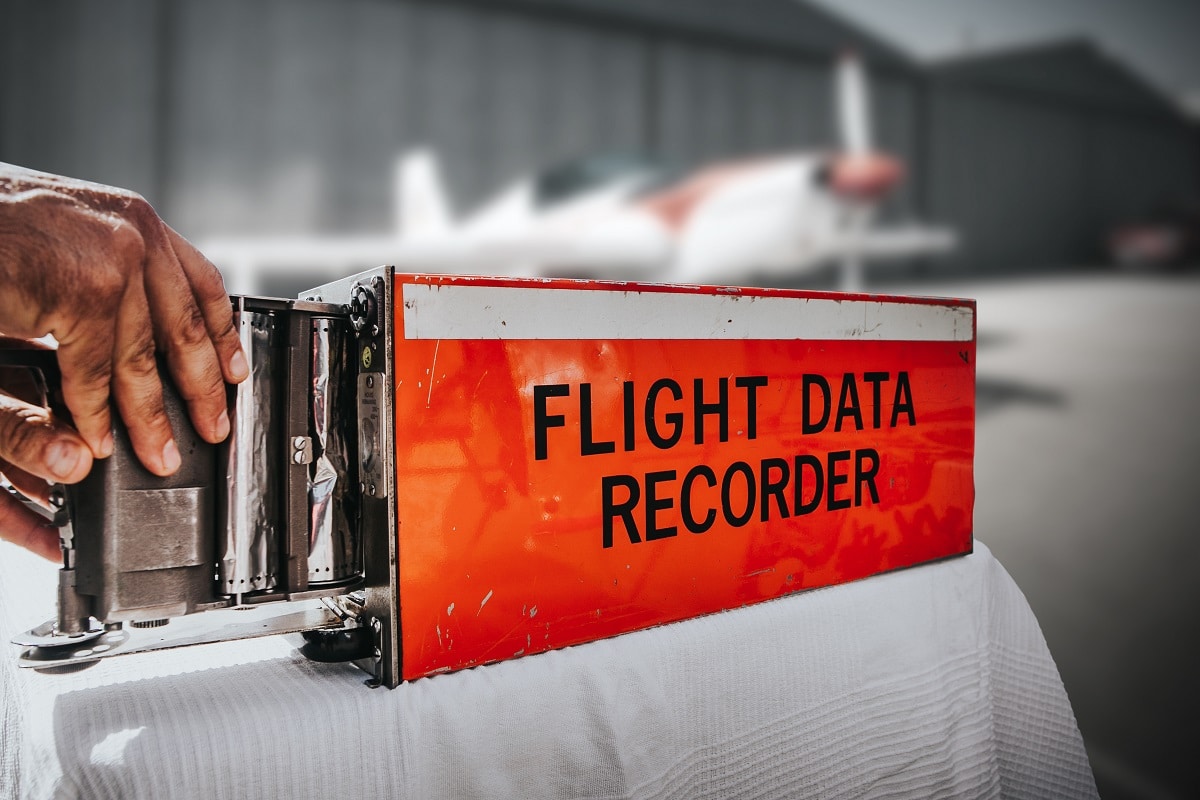 Did you know that you may be eligible for compensation if you were injured in an airline-related incident, whether in a flight or a crash?
Discuss your legal rights with an experienced Las Vegas Airplane Accident Attorney. You may be able to file a claim against the airline, the manufacturer of the plane, or the airport if they're responsible in whole or part for your injury due to negligence.
An experienced Las Vegas Airplane Accident Lawyer can ensure you recover damages for your injuries, including medical expenses, lost wages, and payment for pain and suffering.
Keep reading to learn more about common in-flight and crash injuries, examples of airline negligence, and how a Las Vegas Airline Accident Attorney can help you receive the compensation you deserve for your injuries.
What are common airplane injuries during a flight?
In-flight airplane injuries can happen at any time during a flight. The most common injuries during a flight can occur from the following circumstances:
Turbulence

Overhead baggage compartments

Food service-related injuries

Tripping and falling in the aisle
Turbulence Injury
Turbulence is a natural phenomenon that can often be unpredictable and severe. Primarily due to falls, turbulence-related injuries can range from scrapes and bruises to more serious twisted ankles, broken bones, and whiplash. A recent incident of severe turbulence during a Hawaiian airlines flight caused injuries in 36 people, with 11 passengers seriously injured.
Overhead Baggage Compartment Injury
Overhead baggage compartments may be a convenient way to store your belongings. However, they can also pose a severe risk of heavy objects falling out of the compartment and onto passengers resulting in injury, including lacerations, contusions, fractures, and sprains.
Food Service Injury
Food service-related injuries can occur from food served too hot, resulting in burns to your mouth or throat, or contaminated food. Alternatively, you could sustain an injury from being hit by the food cart.
Tripping and Falling Injury
Finally, there are few places in a narrow aisle to land softly. Tripping and falling on an airplane can lead to various injuries, such as bruises, fractures, and concussions.
What happens if you get injured on a flight?
If you sustain an airline-related injury in-flight, take the following steps.
Notify a flight attendant. They will be able to help you and make sure you get the medical attention you need.

File a report with the airline that includes specific details about the incident, including any witnesses. The airline should investigate the incident.

Contact a lawyer or attorney specializing in airline incidents, such as an experienced Las Vegas Aviation Accident Lawyer at Heidari Law Group.
Compensation for In-Flight Injuries
Injuries on airplanes are usually caused by negligence on the part of the airline. For example, if a passenger slips and falls, it may be because the floor is wet and the airline did not put up a warning sign. If a passenger is hit by falling luggage, it may be because the airline did not properly secure the luggage.
If you're injured on an airplane, you may be able to sue the airline for negligence. To win your case, you will need to prove that the airline was at fault and that the airline's negligence caused your injuries. If you are successful, you may be able to recover damages for your medical expenses, lost wages, and pain and suffering.
What are the injuries from a plane crash?
The injuries from a plane crash can be severe, depending on the circumstances. If the plane hits the ground at high speed, the impact can cause serious injuries or even death. If the plane crashes into the water, the passengers may drown or be injured by the impact of the water.
How much compensation do you get for a plane crash?
If you are involved in a plane crash, the compensation you'll receive will depend on several factors, including the severity of the crash and the injuries you sustained. You may be able to recover damages for your medical expenses, lost wages, pain, suffering, and more.
Examples of Airline Negligence
Airline negligence occurs when an airline fails to take the necessary precautions to ensure the safety of its passengers. According to the National Transportation Safety Board, the following examples have resulted in serious injuries and even death.
Aircraft not being properly maintained

Pilot error

Inadequate security measures

Improperly packed or stored luggage

Negligent hiring or training of airline personnel

Inadequate safety procedures, which can lead to accidents or injuries

Faulty or defective aircraft parts, which can cause crashes or other accidents
What are the common causes of aviation accidents?
There are many potential causes of aviation accidents, and the specific cause of an accident may depend on the circumstances of the particular event. Some common causes of aviation accidents include:
Pilot error: This can include mistakes made by the pilot, such as poor judgment, miscommunication, or a lack of situational awareness.
Mechanical failure: This can include problems with the aircraft itself, such as engine failure or structural failure.
Weather conditions: Extreme weather conditions, such as thunderstorms or icing, can pose a risk to aviation safety.
Air traffic control errors: Mistakes made by air traffic controllers, such as miscommunication or poor judgment, can contribute to aviation accidents.
Bird strikes: Birds can cause significant damage to aircraft, particularly if they are ingested into engines.
Runway incursions: This occurs when an aircraft, vehicle, or person enters a runway without clearance, increasing the risk of collision.
Sabotage or terrorism: In rare cases, aviation accidents may be caused by intentional acts of sabotage or terrorism.
It is important to note that aviation accidents are relatively rare, and the industry has implemented a number of safety measures to minimize the risk of accidents occurring.
Hire a Las Vegas Aviation Accident Lawyer at Heidari Law Group
If you have been involved in an aviation accident, hiring an experienced aviation accident lawyer can help you determine whether you have a claim against the airline and can assist you in pursuing compensation for your injuries.
To gain the best answers to your questions about your legal rights and options, speak with an experienced personal injury attorney, such as a Las Vegas airline accident lawyer at Heidari Law Group.
The Heidari Law Group has represented many clients who have been injured in aviation accidents, and they have the experience and knowledge to help you get the compensation you deserve.
There are many different types of aviation accidents, each with its unique set of circumstances. That's why it is so important to have an experienced lawyer on your side who can navigate the complex legal landscape and get you the compensation you deserve.
The Heidari Law Group has a proven track record of success representing clients in aviation accidents. They have the experience and resources to take on the biggest airlines and get you the compensation you deserve.
Schedule a Free, No Risk Consultation
Have you been in an airplane accident? Or were you injured on an aircraft? Contact Heidari Law Group. Our experienced aviation accident attorneys are here to help you get maximum compensation for your injuries. We're available 24/7 and will review your case and give you an honest assessment of your legal options. Contact our Las Vegas Airline & Plane Accident attorneys at Heidari Law Group to schedule a free, no-risk consultation.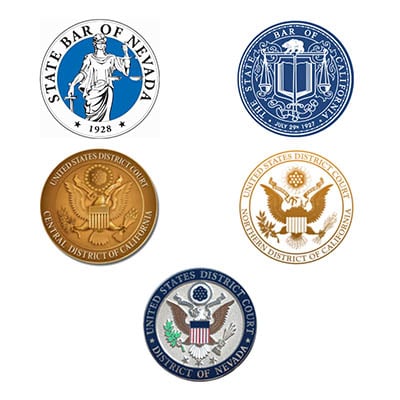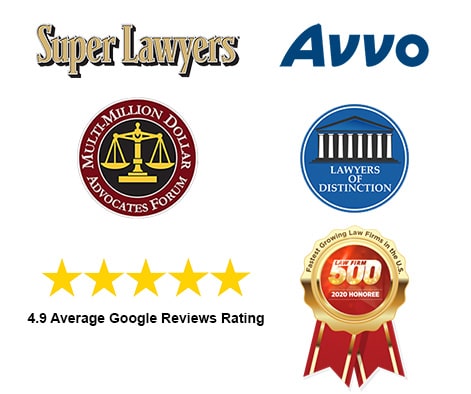 Heidari Law Group Las Vegas Practice Areas