Bicycle Accident Injury Attorney in Las Vegas
Have you or a loved one suffered injuries from a bicycle accident in Las Vegas? Contact our experienced attorneys today for a free evaluation of your case.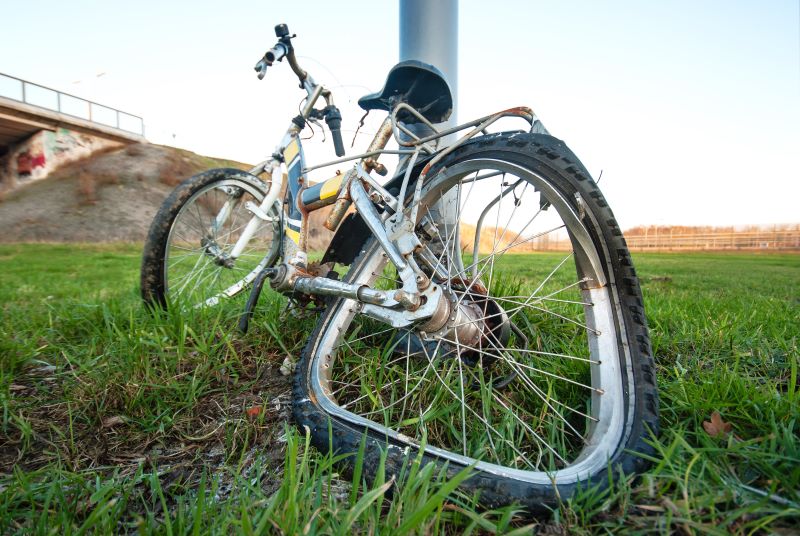 The injuries that can result from a bicycle accident can be very severe and even fatal because of the exposure bicycle riders have. Riders who are children, young teenagers, or middle-aged account for most fatalities. Also, it has been noticed that male cyclists are more likely to die from bicycle accidents.
Consequences of Bicycle Accidents
There are different types of injuries you can suffer from a bicycle accident, some of these include:
Broken bones

and fractures

Hearing loss

Vision loss

Concussions

Neck injury

Paralysis

Back injury

Joint injuries

Amputation

Burn injury

Torn ligaments

Hip fractures
According to a Highway safety study, 45% of bicycle accidents fatalities occurred when a motor vehicle was traveling in the same direction as the bicyclist and 40% occurred when a car rear-ended a bicyclist.
How to Prove Your Claim in Nevada
In many personal injury cases, the legal basis for liability is negligence. To succeed in a claim for compensation, it is required that you prove four elements:
The driver had a duty to drive safely, to not cause an unreasonable risk to harm others.

That person breached the duty through careless or reckless actions.

Because of that person not fulfilling this duty, it resulted in the injuries.

You suffered physical, emotional, and financial losses due to your injuries.
Common Causes of Bicycle Accidents in Las Vegas
According to the Nevada Department of Transportation the most frequent element for a bicycle accident to occur is improper crossing, which refers to when a bicyclist does not maintain standard safety protocols when riding across a lane or intersection. Another common cause is failure to yield and that can occur when either the driver or bicyclist neglects to let the other pass. Other common causes include:
A bicyclist hit by a motor vehicle making a right-hand turn.

This happens when the driver doesn't check or acknowledge that a bicyclist is sharing the road. These drivers can be held liable if they cause harm to the bicyclist.

A bicyclist struck by a vehicle making a left-hand turn.
A bicyclist hit by a vehicle door.
A bicyclist gets rear-ended.
Examples of Negligence that Cause Bicycle Accidents
Some of the negligent actions that can lead to a bicycle accident include:
Distracted driving, like the use of cellphones or other electronic devices.

Driving under the influence of alcohol or drugs

Speeding, which also includes driving too fast for road conditions, which can make the driver not be capable of reacting on time to curves or road hazards.

Failure to follow state or local traffic safety laws.

Defective vehicles or bicycles

Hazardous or defective road conditions

Riding in hazardous weather conditions
Steps to Follow After a Bicycle Accident
There are certain things that you can do after being involved in a bicycle accident, some of these include:
Seek medical attention, even if you think you are not badly injured, you should still be checked out by a medical professional

.

Report the accident to the police. Call the police even if the accident was minor, a police report can help you prove your claim in case you end up filing a lawsuit.

Obtain evidence, if your injuries allow you, take pictures of the scene, and the injuries you suffered.

Do not make statements like apologizing to others, or post photos about your accident on social media.

Contact an experienced lawyer.
Compensation for Injuries Due to Bicycle Accidents
The damages for which you can obtain compensation fall in two categories such as: economic damages and non-economic damages.
Economic damages:
These damages are secured to offset the financial costs and losses associated with the accident.
Future and past medical expenses

Rehabilitation and physical therapy

Lost wages and income

Lost benefits

Nursing assistance or care

Property damage
Non-economic damages:
These damages are awarded to compensate victims for the losses that are harder to value associated with the accident, such as:
Pain and suffering

Emotional distress

Depression and anxiety

Disfigurement

Reduced quality of life

Loss of consortium
Tips for Bicyclists to Prevent Accidents
Bicyclists can take certain steps to stay safe and prevent collisions with motor vehicles, some of them are:
Respect traffic signs.

Use hand signals when stopping or turning.

Maintain a minimum of three feet from parked cars.

Avoid riding in a driver's blind spot.

Wear protection gear.

Always remain alert and listen for cars approaching from the rear and sides.
Responsibility for Injuries in Bicycle Accidents
There can be more than one party responsible for your injuries in your bicycle accident, some of them are:
Drivers:

all drivers have a duty of care to follow and be alert to their surroundings. 

Pedestrians:

sometimes people can be distracted while crossing streets and they can end up stepping directly into the path of a bicycle or another moving vehicle.

Parking lot facilities:

property owners are required to keep their land safe and well maintained, otherwise they can be held accountable for injuries suffered in their facilities.

Government entities
How Can Our Experienced Lawyers Help You?
While you focus on medical treatment, a bicycle accident attorney can help you:
Investigating the scene.

An attorney can send investigators to the location to collect evidence you may have missed.

Gathering evidence.

An attorney can help collect evidence while you recover from your injuries.

Filing legal paperwork.

A personal injury attorney will file legal paperwork to move your claim forward.

Conducting eyewitness depositions.

Your attorney can depose witnesses to compile critical accounts of what happened.

Calculating an approximate settlement.

Your attorney will calculate the damages for which you deserve to be compensated.

Negotiating with insurance companies.

Your Las Vegas bicycle accident attorney will negotiate with insurance companies on your behalf.

Filing a lawsuit. 
Representing you at trial.
Do I Have a Time Limit to Present My Claim?
In Nevada like in other states there is a statute of limitations, which is the time limit you have to present your claim, for a personal injury claim you must file the lawsuit within two years, or your claim will be barred. The time starts from the date of your accident. There are some exceptions which can be explained by an attorney if they are applicable.
Contact Our Experienced Las Vegas Lawyers for Your Bicycle Accident Injury Case
Our attorneys will work to gather the evidence necessary to strengthen your claim and prove your injuries from a bicycle accident. Contact us today at Heidari Law Group for free, no-obligation case consultation. During this consultation we can determine the damages that you are owed, and we will work to ensure maximum compensation for your injuries. Our attorneys work on a contingency fee basis. This means that you do not have to pay a fee until we win a settlement or a judgment amount for you. Don't let a bicycle accident ruin your life. We are top-ranked personal injury attorneys that are serving people in Las Vegas.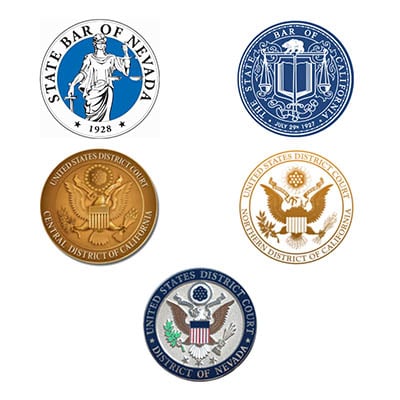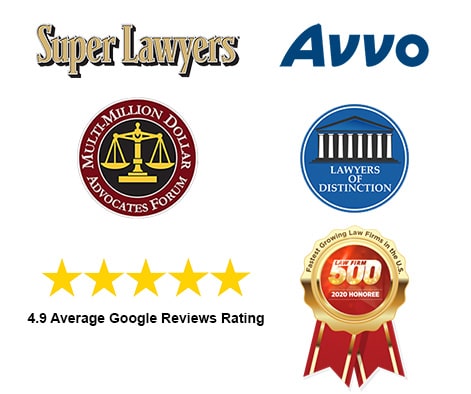 Heidari Law Group Las Vegas Practice Areas