Boating Accident Injury Attorney in Las Vegas
If fun on the water turned dangerous for you or a loved one, contact our attorneys today for a free evaluation of your case.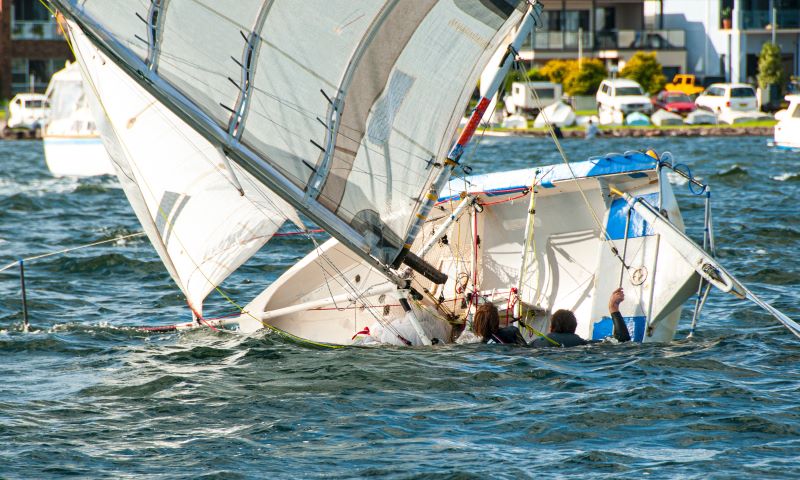 Boating is a more common activity than you would think in Las Vegas. Locals and tourists take advantage of Lake Mead and Lake Mohave to do this activity and release work and personal stress. Although it is not so typical for boating accidents to happen, they can occur when a third party does not respect the rules of the objective duty of care, and can cause injuries that can be minor or severe and, therefore, your daily life.
If you or a loved one has been injured while boating and you believe it was due to the negligence of a third party, you may be entitled to compensation for property damage from the responsible insurance company. and intangible in which it has incurred. At Heidari Law Group we have a team of legal professionals who will help you through the entire legal process while you recover from your injuries.
Common Causes of Boating Accident Injuries
Some of the most common causes of boating accidents that generally entitle injury victims to financial recovery include the following:
Operator error:

The person in command of the boat is responsible for the safety of not only those in their own boat, but also those in the water or in other boats. Operators can hit obstacles, endanger other boaters and swimmers, and often fail to properly respect the weather when the operator is inexperienced, which is why they can be held liable if they have acted negligently, inattentively, or inexperienced.

Inadequate lookout:

Usually this cause is operator error, as it is the responsibility of the boat operator to designate other lookouts while operating the boat or to make sure others are safe. Inadequate lookout means having swimmers or skiers in the water and not making sure they are free from any danger of being struck by their own boat or another and drowning. This also includes making sure the ship is equipped with the proper flag equipment and that everyone on board knows how and when to use it.

Operator under alcohol effects:

Operating a boat under the influence of alcohol or other substances is a serious safety violation, but it is also an illegal act that can cause injury or death to others while you are on the water. The operator of the boat must respect and maintain sobriety, but the other passengers must also, since they are the ones who are most at risk of slipping and falling when under the influence. It is imperative to prioritize sobriety, both for you as the operator and for your passengers, to avoid preventable injuries and deaths while enjoying the water this summer.

Speeding:

It doesn't matter if the transport is in the water, the speed can still kill people. Reaction time is reduced and the ability to navigate safely around obstacles, other boats, swimmers, and changes in the water surface and surroundings are severely affected when accelerating. Failure to comply with the posted limits or the navigation rules is one of the main causes of accidents in the water and can be prevented if the person responsible slows down.

Mechanical failure:

It may be the result of a manufacturer's defect, operator negligence, or something else, but when a boat experiences mechanical failure the consequences can be dire, resulting in injury or death. The boat can stop suddenly, not turn and hit an obstacle or another boat, sink or even catch fire. Not all mechanical failures are preventable, but some are easily preventable with proper maintenance, manufacturing, and inspection.
Common Injuries in Boating Accidents
In boating accidents people can suffer different types of injuries, from the most minor to the most severe (wrongful death), here are the common injuries in boating accidents:
Traumatic brain injuries:

This is one of the leading causes of death from boating injuries, typically occurring when a person is deprived of oxygen after being underwater for too long or exposure to carbon monoxide. carbon. They can also be generated due to the impact that occurs when a person is thrown against the side of a boat or other vessel after a collision.

Lacerations:

The boats have propellers that facilitate their movement, these are usually sharp by nature and also rotate at high speed, which is why they are dangerous for anyone who comes into contact with them, since they can easily cut them, causing deep lacerations. .

Burns:

Electrical failures or explosions and fires that occur in the engine room can cause burn injuries to ship crew members.

Whiplash:

people can suffer a whiplash if the boat stops or turns suddenly. It's usually just a mild muscle strain, but in certain cases it can be serious or fatal.

Spinal Cord Injuries:

When two boats collide, the impact can cause spinal compression, thus causing spinal cord injuries.

Drowning:

After a collision, a boat can capsize or people can be thrown from the boat, forcing them to swim to safety. However, even if a person knows how to swim, they can drown due to disorientation caused by the incident, exhaustion, or due to other injuries they may have sustained from the collision.

Broken bones:

Passengers can hit walls or rails when falling or as a result of the impact of a collision with another vessel, which can result in broken bones and ligaments.

Amputations of extremities:

The propellers of a ship are very sharp and normally work at high speeds. If a person accidentally falls near the blades or the driver of the boat is unaware that there are people in the water, the injuries sustained can result in the loss of limbs.
Tips to Prevent Injuries from Boating Accidents
While it is true that any boating activity carries a percentage of risk, there are certain steps that people can take to make their day on the water as safe as possible. Some of the most important include the following:
Do not consume alcohol while sailing.

Always wear a life jacket and make sure your passengers do too.

Get boating safety training and review materials at least once each season.

Make sure you know the boating laws in your state and abide by them.

Be aware of the weather forecast before heading out for the day.

Always sail with boating safety equipment on board, including a fire extinguisher, flares, and boat lights.

Practice propeller safety.

Learn what to do in an emergency.
Contact a Boating Accident Injury Attorney at Heidari Law Group
If you are looking for more information about boating accident injuries or would like a free case evaluation, call us today at Heidari Law Group, we have a long history of handling cases of this type in the US. with contingency fees, which means you do not have to pay any of our attorneys up front until your case has been settled or you have won a trial.
The thought of trying to seek compensation after being injured and also disputing liability with an insurance company may seem overwhelming, or even unnecessary, but you deserve to be compensated for the other person's negligence. Call us for a free consultation with a Las Vegas boating accident injury attorney.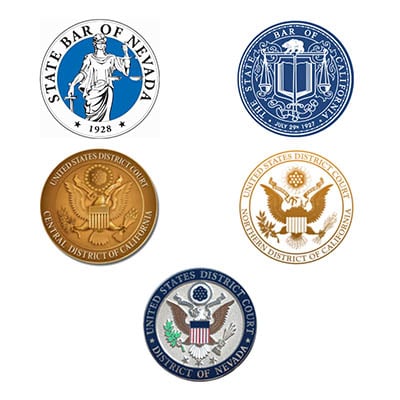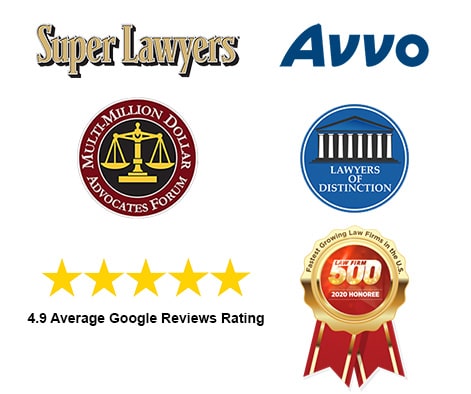 Heidari Law Group Las Vegas Practice Areas